Did you know that Syntegon's case packing expertise spans almost six decades? Yes, our Syntegon site in Remshalden, Germany has specialized in case packing machines since 1964. Every day, over 3,000 installed case packers give our customers around the globe the peace of mind that their products are not only protected but also display an image of quality, all in a 24/7 production environment.

We engineer, build and sell highly versatile topload-, sideload- and wraparound case packers. All machines have been designed for optimum product safety and reliablity, at speeds up to 45 cases per minute. Thanks to easy and quick format changeovers, you can run up to 100 different case designs on just one machine – from simple trays to complex shelf-ready tray and hood cases.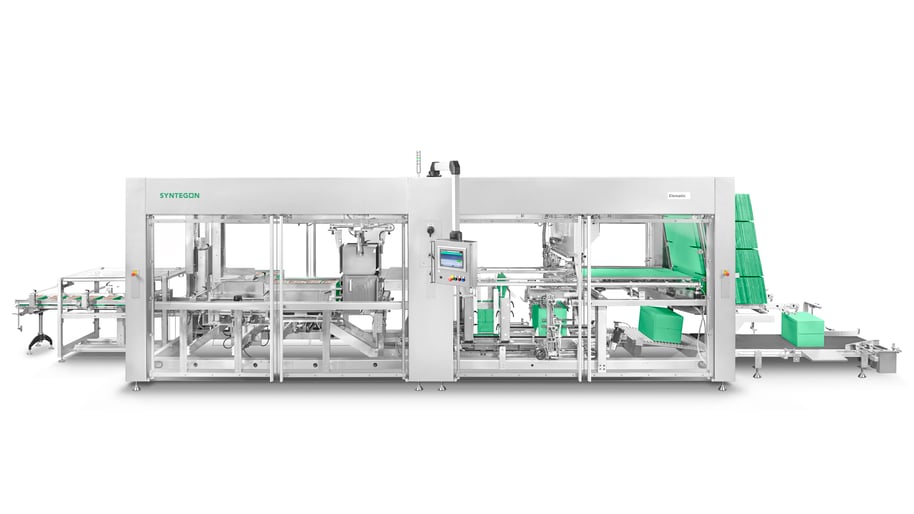 This year, we will bring the Elematic brand closer to North American manufacturers. At Pack Expo International, we will display two highly innovative case packing machines on the Syntegon booth and will reveal the latest developments for our case packing line-up.

If you haven't heard about Syntegon's case packing portfolio, get the latest news on our website.
Key Benefits:
Large format range

Suitable for a large range of products and case formats



Many design options


More than 100 different case designs on one machine
Efficient automation

Tailored automation solutions for end of line packaging
Safe and ergonomic

Ergonomic design and easy to operate