Cookies and crackers packaging
Cookies packaging machines for efficient and flexible biscuit, cookies, and crackers packaging
No other food segment is as diverse as the cookie, biscuit, and cracker market. Whether round, square or oval; sweet or savory; made from wheat, oats, or whole grain, choices are endless. While this huge product variety is delightful for consumers, manufacturers must meet the challenge of finding the right packaging technology for their products. As a trusted industry partner, Syntegon provides a broad portfolio of handling and flow wrapping solutions. All of our systems can be seamlessly integrated into existing production environments, enabling a quick response to changing production demands with varying degrees of automation.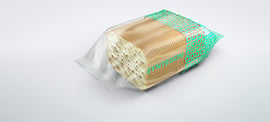 Slug pack
Measured or counted products are erected upright and packed into so-called slugs, i.e. arranged in a row.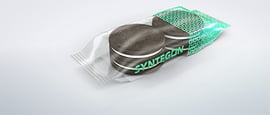 Pile pack
Stacked products are flow-wrapped individually or in piles of four to six products per pack.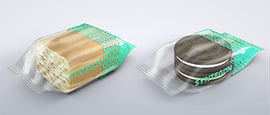 Pile and Slug pack
A vertical start-up and l
inear motor
technology enable changes
between pack styles
in
next to
no time.
Vertical packs
Our wide range of continuous motion vertical form fill and seal baggers (VFFS) supports easy bagging of free-flowing goods.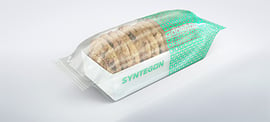 Tray pack
Our solutions enable you to flow-wrap different types of tray packs, including concepts with paper trays.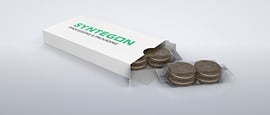 Carton and case pack
We support you beyond primary packaging – cartoning machines and case packers are among our specialties.
Handled with care: Your cookies and crackers deserve the best
Our love of biscuits
With Syntegon at your side, you can focus on your core competence: producing cookies and crackers. Our core competence? Providing process and packaging technology to customers around the world for over 100 years. Take advantage of our cookie and cracker expertise for your next project!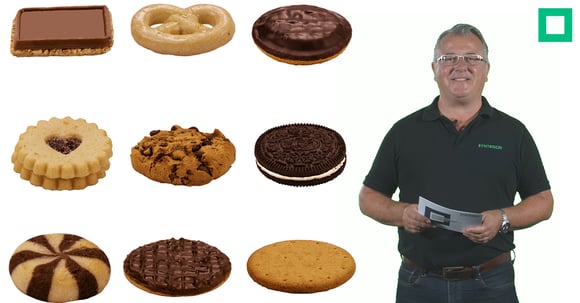 Register now for our portfolio presentation
Given the highly specific nature of cookies and crackers, no two handling or infeed solutions are the same. Producers require customized solutions that exactly meet their requirements. The video presentation sheds light on the most common handling solutions.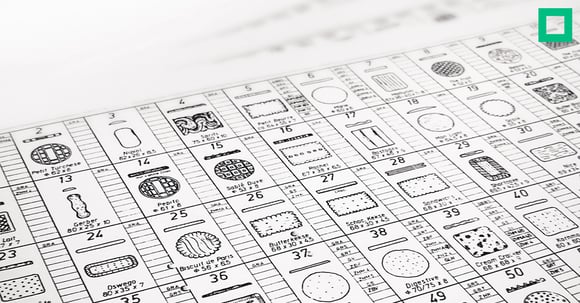 Exciting insights into cookie, biscuit, and cracker packaging
Our white paper will guide you through the current trends and help you understand how manufactures respond to different production challenges. Varying levels of automation and customized handling and infeed solutions are only some of the strategies we focus on.
The gain of linear motors (XTS)
Due to the high degree of flexibility that is becoming increasingly important in the confectionery industry, Syntegon recognized the potential of XTS technology from Beckhoff early on. The Syntegon team in Beringen has been working with the Beckhoff experts since 2011 and was one of the first XTS customers. No other manufacturer in the packaging industry has implemented as many XTS applications as Syntegon. ​

Crackers and plain cookies are mainly transported through the respective packaging lines in an upright position, each product standing up on its edge. On-edge solutions are generally more compact since multiple columns run alongside each other during the feeding process, offering maximum storage capacities. A key element of efficient operations are vibratory channels, which ensure a safe product transport for on-edge products, while ensuring a hassle-free production environment. Syntegon relies on a flexible buffering system for different biscuit shapes.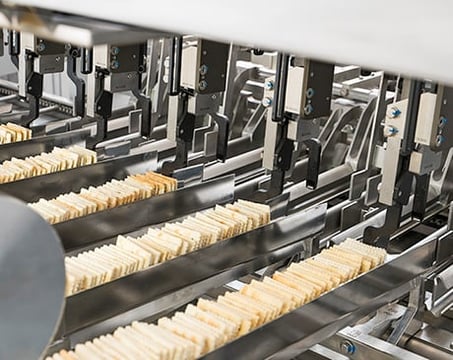 Cookies and crackers packaging – handling options at a glance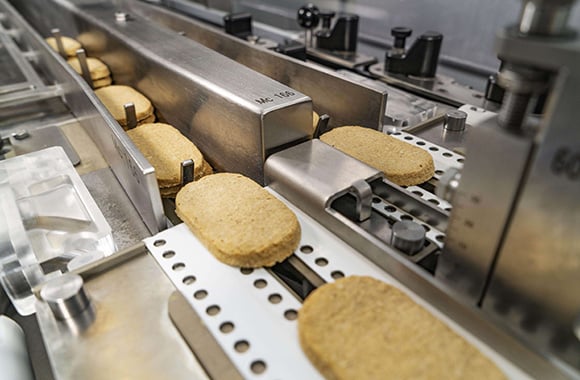 The right handling system
---
When it comes to handling and packaging trend-driven products like cookies and crackers, packaging systems must fulfil several requirements to ensure future-proof production – a challenge and opportunity at the same time. Irrespective of their company's size, manufacturers around the world need a reliable partner to make sure products reach consumers in perfect condition.
Key benefits
Pack style flexibility
Rapid and thorough cleaning
High overall equipment efficiency
System solutions
Sealing technologies
The stakes are high
When it comes to long-term production and market success, cookie and cracker manufacturers especially rely on their handling and infeed solutions. These have to offer high overall equipment effectiveness (OEE) and buffer capacity, while enabling quick cleaning processes and format changes. Depending on the product characteristics and desired pack styles, manufacturers can choose between different handling solutions – on-edge, flat or robotic handling.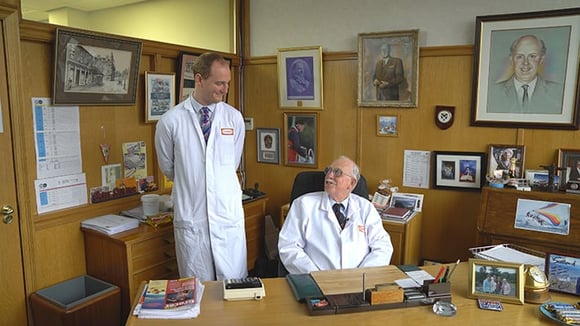 Our expertise, your advantage
"Knowing each other's business for more than 25 years is a great advantage and translates into an open and trustful business and personal relationship"
Sir Boyd Tunnock, CEO of Thomas Tunnock Ltd.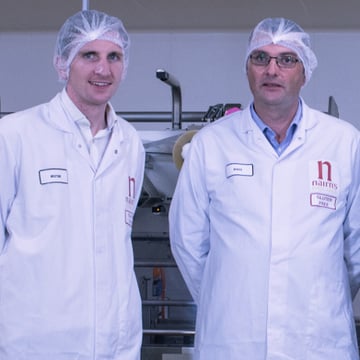 Our expertise, your advantage
"We highly appreciate that Syntegon is represented locally by a team of specialists. For us, this is definitely a major advantage. Production is now in the safe hands of Syntegon service technicians and two experts, who have been trained on this specific system and its technologies"
Hector Laing, Manager of the gluten free factory at Nairn's Oatcakes Ltd.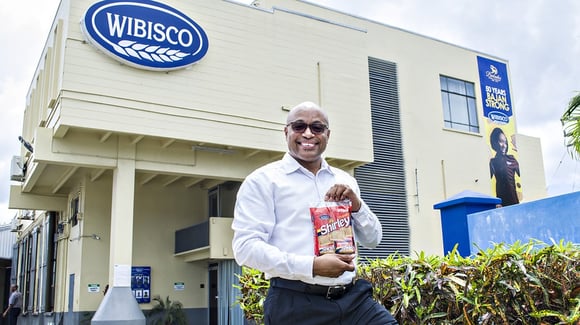 Our expertise, your advantage
"Besides being able to rely on cutting edge technology, we are also very happy with the relationship with Syntegon and enjoy having a strong partner at our side"
Delroy M. Walsh, Operations Manager at Wibisco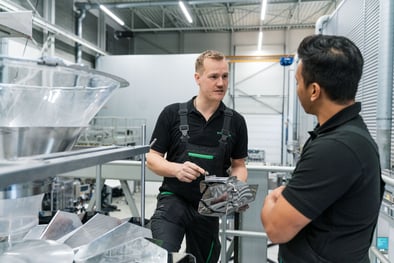 Find out more about our Service Agreements here.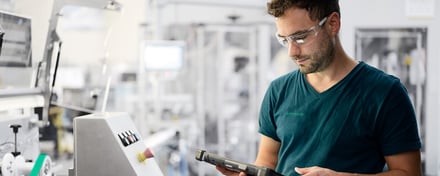 Find out more about Digital Solutions here.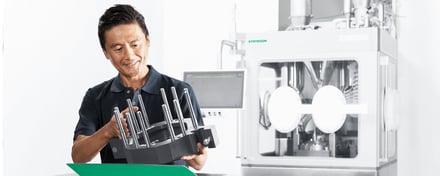 Find out more about Parts here.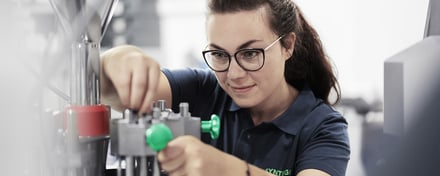 Find out more about Maintenance here.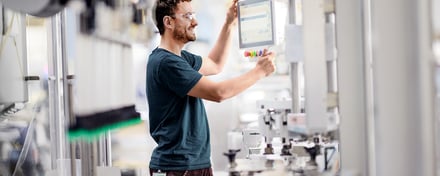 Find out more about Technical Support here.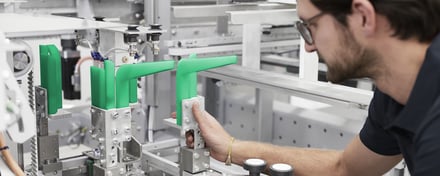 Find out more about Modernizations here.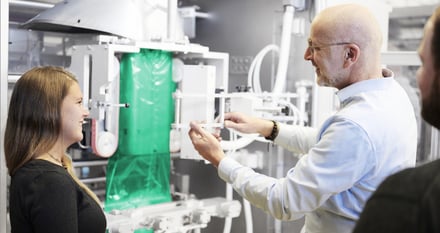 Find out more about our Training here.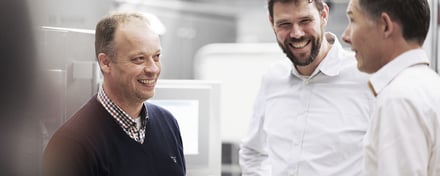 Find out more about our Expert Services here.
https://www.syntegon.com/hubfs/Content/1-Solutions/2%20Food/01%20Industry%20pages/02%20Cookies%20and%20Crackers/Syntegon%20Cookies%20and%20Crackers%20Portfolio%202.pdf|Syntegon Cookies and Crackers Portfolio 2 https://www.syntegon.com/hubfs/Content/1-Solutions/2%20Food/01%20Industry%20pages/02%20Cookies%20and%20Crackers/Syntegon%20Cookies%20and%20Crackers%20Packaging%20Portfolio%201.pdf|Syntegon Cookies and Crackers Packaging Portfolio 1
Cookies & crackers packaging downloads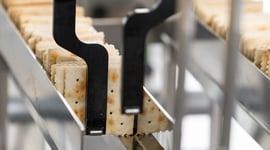 Portfolio Overview
Get an overview of all Syntegon handling- and infeed solutions.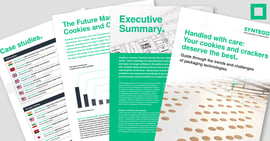 Reference lines overview
Explore the different systems we have delivered worldwide.
Our customers are also interested in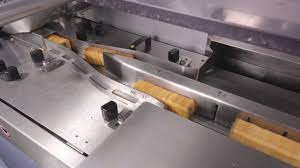 22.07.2020
The cracker packer
Learn how Syntegon helped a small-batch Asian biscuit company boost production flexibility with a compact two-in-one packaging equipment solution.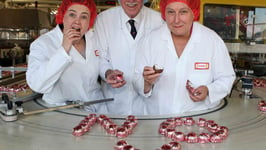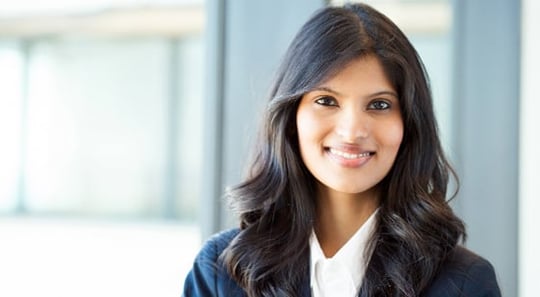 Interested in a cookies packaging machine for biscuit, cookies or crackers?
Local Agent
---