Sweets processing – you name it. We process it.
From manufacturing gummies, jellies, toffees and caramels to fondants, hard candy or even healthy nutraceuticals – whether the products are mono, filled, multi-colored or multi-flavored – the industry of sweets is as diverse as mankind itself. Our process technology helps you bring your product vision to life. We assess your individual product requirements and find the ideal solution, either based on mogul processes or a starchless depositing solution. Lets create innovative products together.
We want your products to spark people's imagination and stand out from competition. To do so, we take a deep dive into your production processes and product requirements. We know the confectionery market and help you reach your production targets with high quality and efficiency – for your individual products and needs!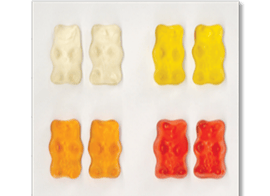 JELLY mono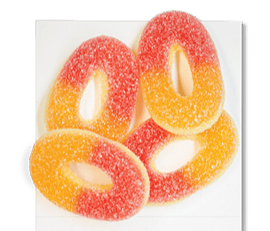 JELLY side-by-side, double layer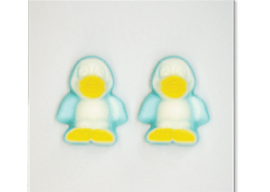 JELLY triple layer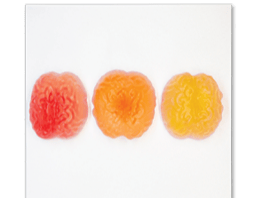 JELLY center filled, double layer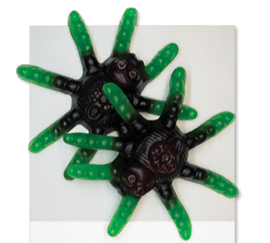 JELLY side-by-side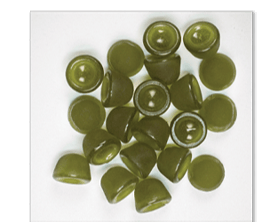 JELLY mono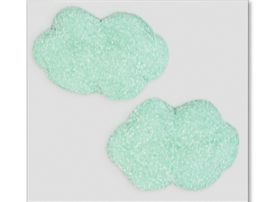 JELLY aerated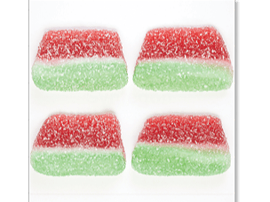 JELLY triple layer
JELLY starlight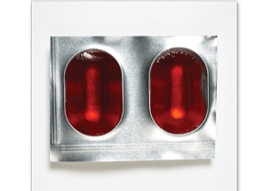 JELLY Alu blister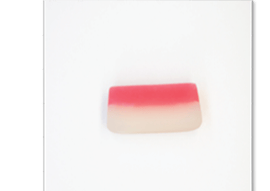 FONDANT double layer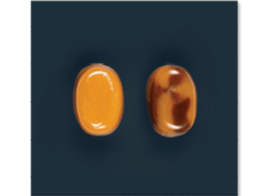 TOFFEE mono & starlight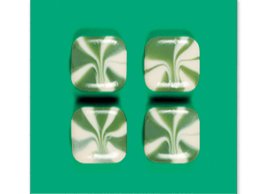 HARD CANDY starlight
Makat – your brand for high quality process solutions and services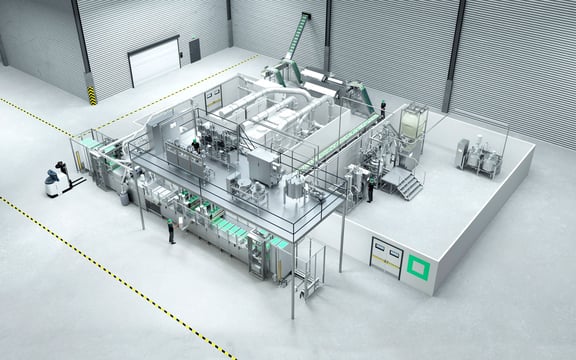 Expertise along the entire value stream
We combine seamless production processes, beginning with kitchen technology right through to product finishing technology. Our Makat brand represents over 90 years of knowledge, experience and close collaboration with our customers.
Swipe and learn more about our solutions and services.
Innovative jelly processing
Our flexible technologies help you create the confectionery products you envision – and opens new doors to a variety of candy types. Take a look at our integrated end-to-end solutions for jelly manufacturing.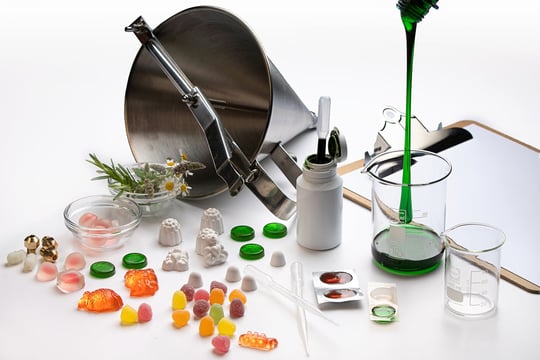 Our Application Technology Center makes your sweet dreams come true
Our service begins with your product. At our Application Technology Center, you benefit from our experts' knowledge. Our team offers a variety of services, such as testing and refining recipes together with you, reproducing and testing production processes or adapting existing machines to your individual requirements. Sounds interesting?
Choose your sweets processing equipment
Our portfolio includes a wide array of solutions for different production capacities up to 6,000 kilograms per hour, whether you are looking for a stand-alone machine or a complete line solution for sweets processing. Choose your equipment – from standard machines to solutions tailored to your confectionery products.
Our kitchen technology
Kitchen technology is the basis for manufacturing high quality confectionery masses. This process step includes preparing the ingredients, as well as dissolving, coloring and flavoring the mass. We offer flexible and modular kitchen solutions for all types of gelling agents. Together, we design your individual kitchen solution tailored to your products and production needs – from laboratory kitchen to customized high output solutions. We make sure you get the optimal line setup for your application.
Benefits:
Accurate dosing of ingredients with flow meter and/or weighing cells
High recipe accuracy
Homogeneous mixing results
Gentle treatment of the jelly mass during each process step
Clear and transparent jelly mass for highest product quality
Energy-efficient production processes and short cleaning times
Our depositing technology
Our portfolio includes starch-based and starchless depositing solutions for various confectionery and nutraceutical applications, such as gummies and jellies, toffee and caramel, fondants or hard candies. Our depositing lines are available in different sizes to meet your production capacities. Are you looking for a Makat GML laboratory depositor or a high output line such as the Makat HLM 35 RS Jumbo Mogul? We support you in finding the optimal depositing solution for your candies from the very beginning.
Benefits:
High-quality sweets thanks to precise and reproducible depositing and smooth product handling
Maximum color variation with minimum number of format parts
High machine availability thanks to robust design, process monitoring and parameter control
Safe food processing due to hygienic design and easy cleaning
Our product finishing technology
The product finishing process adds final touches to your product before it reaches the packaging process. The finishing process not only impacts the appearance and taste, but also the shelf life of your products. Whether you want to oil or sugarcoat your sweets, our finishing equipment allows gentle handling of all products.
Benefits:
Continuous and thorough finishing of your products
Various setting options to fit your needs during production
Suitable for different polishing agents and crystal sugars
Hygienic design and stainless steel execution
Easy access and cleaning due to wide-door design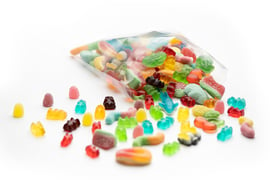 Confectionery sweets
There seems to be no limit to colors and shapes in the confectionery industry. Check out our wide range of solutions for processing and packaging confectionery. We are happy to advise you on industry-specific features and benefits.
Nutraceutical sweets
The market of fortified and functional sweets, such as nutraceutical gummies, jellies or hard candies, is growing rapidly. We are ready to support you with future-proof solutions for medicated confectionery.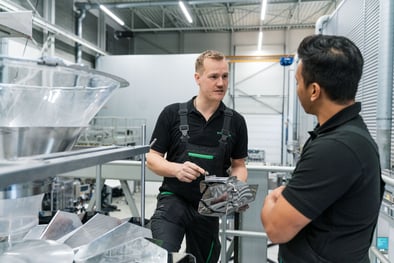 Find out more about our Service Agreements here.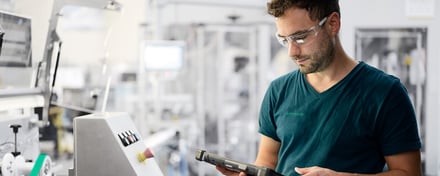 Find out more about Digital Solutions here.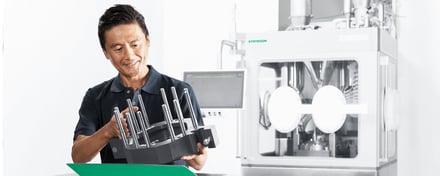 Find out more about Parts here.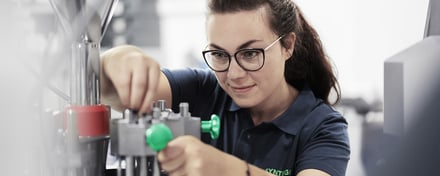 Find out more about Maintenance here.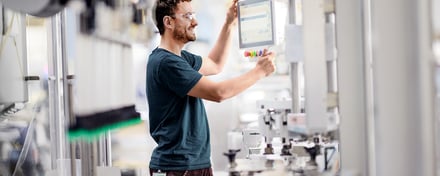 Find out more about Technical Support here.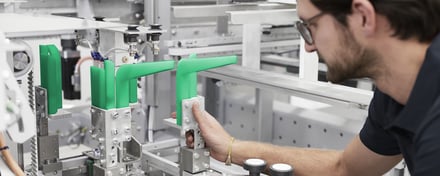 Find out more about Modernizations here.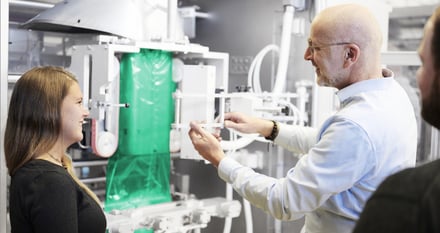 Find out more about our Training here.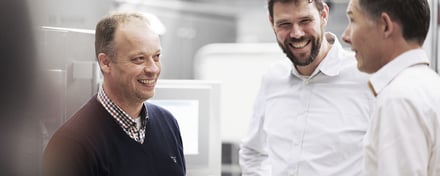 Find out more about our Expert Services here.
Why choose a Syntegon Makat sweets processing line?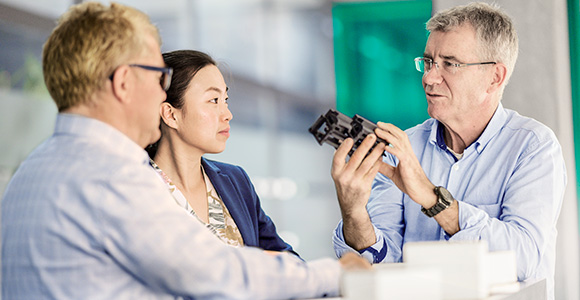 We have experience
---
Makat is a well-established brand in the industry and a leading provider for solutions in confectionery manufacturing. Our passion for sweets starts with your product vision – we accompany your production processes until your finished product reaches supermarket shelves. From traditional candy to functional OTC products for health and beauty supplementation, we closely monitor market developments and trends and use our knowledge to develop tailor-made solutions for you.
years of experience in the confectionery industry 
installed depositing lines 
countries with Makat equipment
https://www.syntegon.com/hubfs/Content/1%20Solutions/2%20Food/02%20Technology%20pages/07%20Confectionery%20Processing/web/Technology_ConfectioneryProcessTechnology_Modul14-Download_01_Makat-Jelly-Flyer.pdf|ConfectioneryProcessTechnology_Makat_Jelly_Flyer
Sweets processing downloads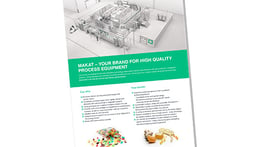 Makat jelly flyer
Combining our leading kitchen and depositing technology with our know-how in integrated systems. Learn more about our portfolio and your benefits.
Frequently asked questions
Makat is a strong brand with more than 90 years of experience in the confectionery manufacturing market. Our expertise in engineering and production processes has made us a leading provider for sweets processing solutions. We know what it takes to establish efficient production processes from ingredient preparation to packaging finished products. Our turnkey solutions enable seamless production processes with a consistent end-to-end system design. Every production step is taken into account, aiming for high-quality gummies and jellies. We make sure you are working with the same team during the entire project. We accompany and support you in finding, fine-tuning, and maintaining the optimal sweets processing solutions for your application. We are happy to help whenever there are questions, problems, or changes during the project or afterwards.
We have the attitude that there is a solution for every application, you just need to find it. We have over 90 years of expertise in processing confectionery products, including very common ones but also products that pose different challenges in processing and require additional features to handle their individual specifications. We can reproduce and test all production processes and recipes in our Application Technology Center to make sure your product is running properly on your line. Whatever the challenge, we look forward to discussing your use case and advising you on how to set up successful manufacturing processes.
You have the idea – we bring in our expertise in sweets processing. We offer consulting, implementation, and service from a single source. In our Application Technology Center, we analyze your individual requirements, develop products and matching processing solutions together with you and test them under conditions similar to those in your production. We support you in finding, fine-tuning, and maintaining your ideal processing solution and help you to launch your products to the market quickly. Our understanding of a partnership does not end with the installation of a machine. You need training services? We offer a broad spectrum, either in our Application Technology Center or at your manufacturing site. If existing machines need to be adapted, we are there to optimize the performance and profitability of your line. Whatever support you need, we are happy to help.
Our customers are also interested in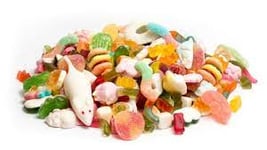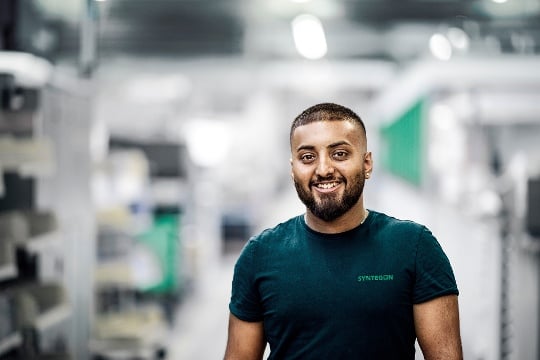 Interested in confectionery process technology?
Local Agent
---