Food packaging machinery
Processing and packaging machinery for the food industry
We have supported food manufacturers with processing and packaging equipment for more than 160 years. Our portfolio includes stand-alone food packaging machines and complete system solutions for the primary, secondary and tertiary packaging of food products such as bars, biscuits, bakery, frozen food and dairy, as well as processing technology for confectionery. With our food packaging technologies with short changeover times to accommodate numerous pack styles, we are keeping up with changing consumer needs. As a leader in sustainable packaging solutions, we are striving to reduce the environmental impact of packaged food. Our global team of service experts ensures safe and reliable food packaging processes.
Choose your food packaging machine or packaging technology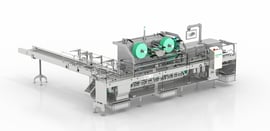 Horizontal Packaging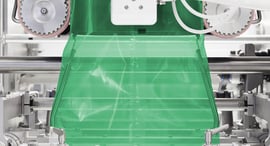 Vertical Packaging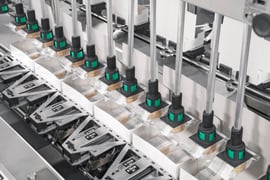 Cartoning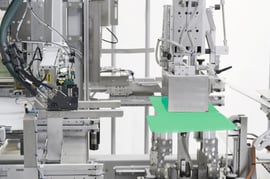 Case Packing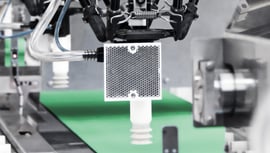 Robotic Solutions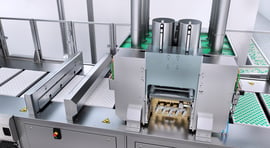 Confectionery Processing
Cup & Bottle Filling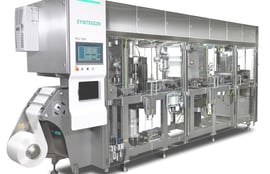 Paper Forming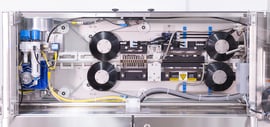 Bag Sealing
We offer processing and packaging technology for various segments of the food industry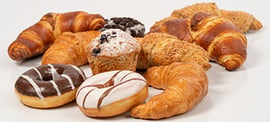 Bakery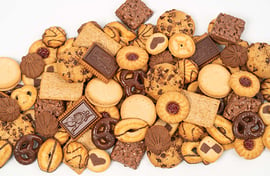 Biscuits, Cookies & Crackers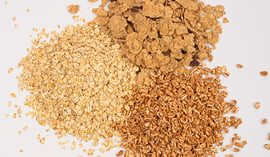 Cereals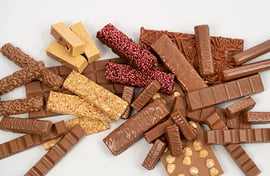 Chocolate & Bars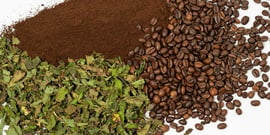 Coffee & Tea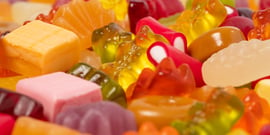 Confectionery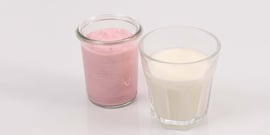 Dairy & Liquid Food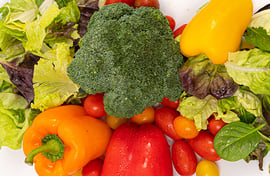 Fresh & Chilled Food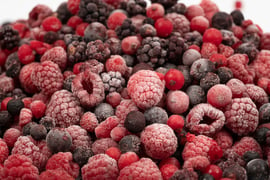 Frozen Food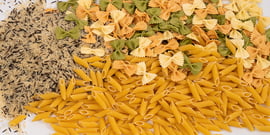 Pasta, Rice & Noodles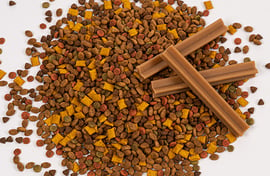 Pet Food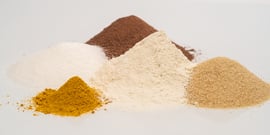 Powders & Granules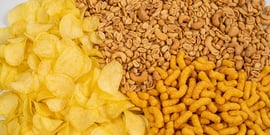 Snacks & Nuts
Our expertise in food packaging technologies
New VFFS series
The new SVX-series features a patent pending cross seal drive, providing the highest speeds in the industry. With an intuitive user interface plus a footprint so small, the SVX integrates seamlessly into new and existing packaging lines.
Horizontal handling
Learn more about the huge gain of linear motors (XTS) for high-performance packaging machines. Due to the increased high degree of flexibility demanded by our confectionery customers, we recognized the potential of XTS technology from Beckhoff early on.
Sustainable packaging technology
What if food packaging could help preserve our planet? Let us challenge our view on conventional packaging – for a more sustainable world.
Paper packaging for bars
Confectionery and plastic flexibles go together like a horse and carriage – or at least they used to. Times are changing, and so are the materials that bars are wrapped in. Today, consumer goods companies are looking for more sustainable materials. Together with Mars Wrigley, we are investigating the flow wrapping potential of paper.
Topload cartoning with integrated delta robot
The robotic solution's camera-based vision control system detects products on the infeed belt. The delta robots pick single or multiple products arriving in random order and reliably place them in cartons, trays or other containers according to specifications.
Liquid food filling
Meet our new filling machine for liquid food and dairy, the LFS. Its modular design offers maximum flexibility and adaptability to changing market demands, while its hygienic machine design complies with the most stringent product safety standards (3-A).
Chocolate paper packaging
Nestlé R&D in York has successfully shown how to switch their UK SMARTIES® tablet from conventional packaging to paper packaging: by approaching us and installing our new upgrade kit "paper-ON-form" on their existing flow wrappers.
Coffee packaging solutions
The focus of our innovative packaging solutions is to preserve the unique aroma of coffee and its premium quality. We have developed valve technologies that allow a residual oxygen content of less than 1%, so none of coffee's thousands aroma components are lost.
Maximum pack style flexibility to keep up with ever changing consumer needs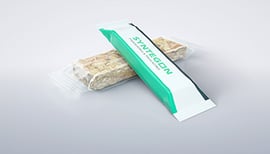 Flow-wraps
Ideal for chocolate and bar products using composite, mono-material or paper.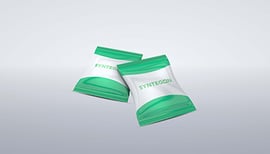 Pillow bags
Ideal for confectionery, frozen food, snacks and powders using composite or mono-material plastic or paper.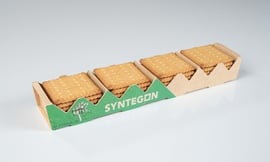 Carton trays
Produced with our lock-style technology, glueless carton trays are a real alternative for commonly used plastic trays.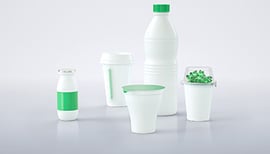 Cups and bottles
Available in clean, ultra-clean and aseptic versions, our cup and bottle filling machines ensure highest flexibility and filling accuracy.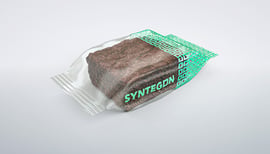 Gusseted bags
Ideal for bakery products using composite, mono-material or paper.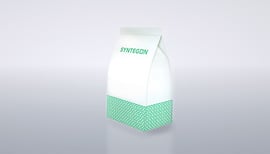 Corner-seal stand-up bags
Ideal for cookies, snacks and confectionery using composite or mono-material plastic.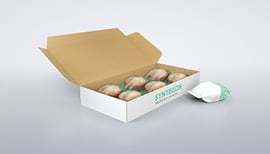 Cartons
Featuring various carton styles: from topload, endload to wraparound.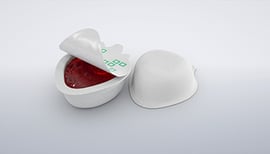 Paper pods
The use of stretchable paper results in shaped paper pods with unique 3D effects, ideal for portion packs.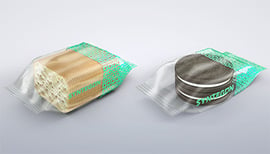 Slug or pile bags
Ideal for biscuits and cookies using composite or mono-material plastic.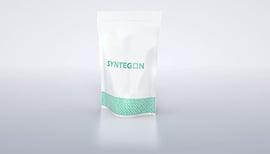 Doy (zip) stand-up pouches
High shelf appeal with optional zipper, using composite/mono-material plastic or paper.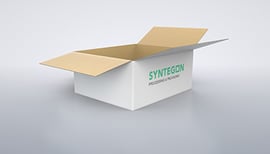 Cases
Featuring over 100 case designs, including various wraparound and shelf-ready pack styles.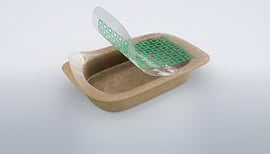 Sealed paper trays and cups
Suitable for sensitive food products featuring an easy detachment of the barrier layer and the lid.
https://www.syntegon.com/hubfs/05_website/Content/1-Solutions/2-Food/00-Food-Overview/2021_Cookies_Horizontal_Packaging_Whitepaper_en.pdf|2021_Cookies_Horizontal_Packaging_Whitepaper_en https://www.syntegon.com/hubfs/Content/1-Solutions/2%20Food/01%20Industry%20pages/05%20Frozen%20Food/2021_Frozen_Food_Horizontal_Vertical_Secondary_Packaging_Whitepaper_en.pdf|2021_Frozen_Food_Horizontal_Vertical_Secondary_Packaging_Whitepaper_en https://www.syntegon.com/hubfs/05_website/Content/1-Solutions/2-Food/00-Food-Overview/2021_Energy_Bars_Horizontal_Packaging_Whitepaper_en.pdf|2021_Energy_Bars_Horizontal_Packaging_Whitepaper_en https://www.syntegon.com/hubfs/05_website/Content/1-Solutions/2-Food/00-Food-Overview/2020_Frozen_Food_Vertical_Packaging_Whitepaper_en.pdf|2020_Frozen_Food_Vertical_Packaging_Whitepaper_en https://www.syntegon.com/hubfs/05_website/Content/1-Solutions/2-Food/00-Food-Overview/2022_Guide_Sustainable_Packaging_Materials_Solutions.pdf|2022_Guide_Sustainable_Packaging_Materials_Solutions https://www.syntegon.com/hubfs/05_website/Content/1-Solutions/2-Food/00-Food-Overview/2020_Health_Bars_Horizontal_Packaging_Whitepaper_en.pdf|2020_Health_Bars_Horizontal_Packaging_Whitepaper_en https://www.syntegon.com/hubfs/05_website/Content/1-Solutions/2-Food/00-Food-Overview/2022_Guide_Sustainable_Packaging_Materials_Solutions.pdf|2022_Guide_Sustainable_Packaging_Materials_Solutions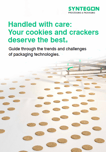 Whitepaper: Handled with care
Your cookies and crackers deserve the best handling and packaging solution.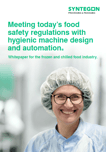 Whitepaper: Meeting safety regulations for frozen food
Hygienic machine design and automation technologies, from primary to secondary packaging.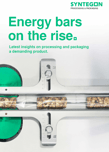 Whitepaper: Energy bars on the rise
Latest insights on processing and packaging for a demanding product.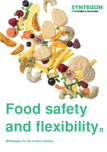 Whitepaper: Vertical packaging options for the frozen food industry
Hygienic, flexible packaging solutions including stand up bags like full corner seal or Doy.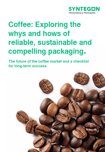 Whitepaper: Sustainable coffee packaging
The future of the coffee market and a checklist for long-term success.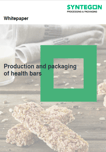 Whitepaper: Production and packaging of health bars
Impact of the product characteristics of health and nutrition bars on the packaging process.
Whitepaper: Shifting to sustainable packaging
A guide through the maze of sustainable packaging solutions.
Food packaging machinery – FAQ
Food packaging machinery refers to a wide range of specialized equipment used in the food industry to package food safely, accurately, and hygienically. Packaging machinery automates packaging processes to increase production speed and efficiency. At the same time, packaging machinery ensures that food is packaged in a way that extends shelf life, prevents contamination, and preserves food freshness.
Food packaging machinery comes in various types, each serving specific purposes in the packaging process. Common types include fillers for filling liquid food into containers, plastic bag and pouch sealers, primary packaging machines including vertical and horizontal form fill seal machines, vacuum packaging machines and cartoners as well as case packers to produce POS and shipping packages. In addition, there is upstream equipment like dosingand weighing technology, feeding solutions like robotic pick and place, inspection machines, conveyers, quality control systems and downstream equipment like palletizers. Thesemachines are often integrated into packaging line system solutions, working seamlessly together to efficiently package food. The choice of machinery depends on the specific packaging needs and characteristics of the food product and the targeted production volume.
Prioritizing safety features in food packaging machinery is crucial to prevent accidents, maintain the integrity of food products, and comply with regulatory standards. One aspect is hygienic machine design: providing easily cleanable surfaces that prevent the build-up of bacteria, using materials resistant to corrosion, and allowing easy disassembly for thorough cleaning. Other aspects are safety guards, interlocking systems, emergency stop buttons, proximity sensors and warning alarms, all aiming to reduce the risk of accidents for machine operators. Regular equipment and machinery maintenance, operator training, and adherence to safety protocols are equally important in ensuring a safe working environment.
When bagging or flow wrapping a food product, you can either apply modified atmosphere packaging (MAP) by adjusting gas compositions or apply vacuum packaging to reduceoxygen exposure inside the packaging. Both systems preserve food freshness and extend shelf life. Another crucial role plays seal integrity, as proper sealing methods like heat sealing prevent moisture ingress or microbial contamination. Overall, a hygienic packaging process including machinery designed with easy-to-clean surfaces is a must in order to reduce the risk of contamination during packaging. Food producers should also invest in quality control by implementing mechanisms to check for defects, thus ensuring accurate packaging with highquality standards.
Regulatory requirements for food packaging machinery can vary by region and country, but several key standards and guidelines are commonly followed to ensure safety, hygiene, and compliance. Some of these include CE Marking (Europe), FDA Regulations (United States), ISO Standards, or Hazard Analysis and Critical Control Points (HACCP). Packaging equipment suppliers are often required to provide documentation, including manuals, safety instructions, and compliance certificates, demonstrating adherence to regulatory standards.Planned inspections and maintenance of packaging machinery ensures continued compliance with regulatory standards.
Both regulatory pressure and public concerns around single-use plastic packaging waste are changing the way food is being packaged. Food producers are assessing their packaging equipment as one way to reduce their overall environmental impact. Key approaches of supporting more sustainable food packaging are minimizing material consumption, investingin energy saving equipment, adapting pack sizes, and seeking out for renewable packaging materials.
When it comes to the selection of film packaging material, food manufacturers can opt for more environmentally friendly mono-material or paper alternatives. While processing paper for secondary and end-of-line packaging is well established, there is still much to explore in primary flexible packaging. From a machinery point of view, the transition is complex, as sealing parameters such as pressure, temperature and time need to be adjusted. As a pioneer in sustainable packaging, we are happy to share our know-how and adapt your food production to handling eco-friendly materials without compromising on production efficiency or product quality.
Learn more about our sustainable food packaging solutions.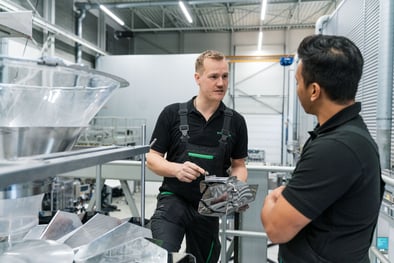 Find out more about our Service Agreements here.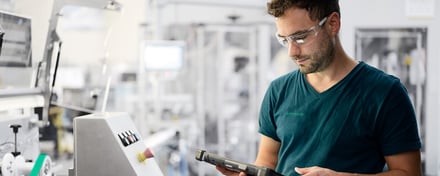 Find out more about Digital Solutions here.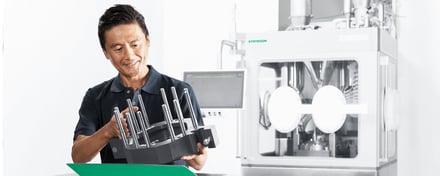 Find out more about Parts here.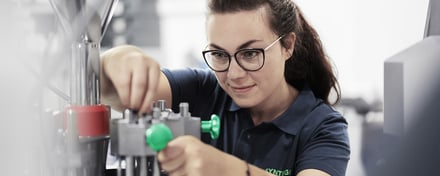 Find out more about Maintenance here.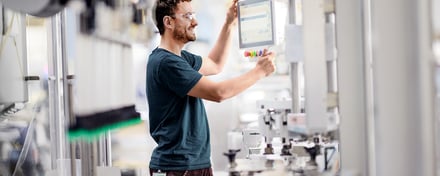 Find out more about Technical Support here.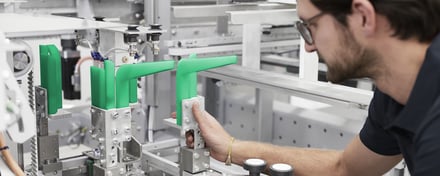 Find out more about Modernizations here.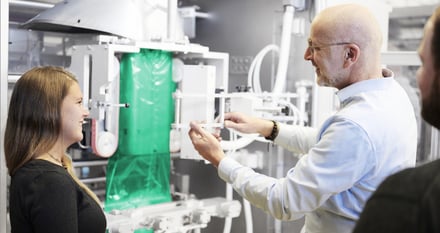 Find out more about our Training here.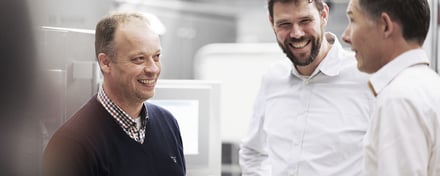 Find out more about our Expert Services here.
Our customers are also interested in