Flexible solutions for challenging future needs
Flexibility is key!
Varying consumer and patient requirements are changing the food and pharmaceutical industry at a rapid pace. Flexibility is key to staying ahead of competition. We are just as flexible as your needs. Whether you want to test new products and materials, develop new pack styles, automate your existing equipment, or increase product changeovers – we have got you covered! From R&D to standard platforms to fully automated high-speed lines and systems – Syntegon has decades of experience and knows both industry trends and regulatory requirements. And we have the flexibility to match our solutions to your requirements.
Flexible solutions for your competitive success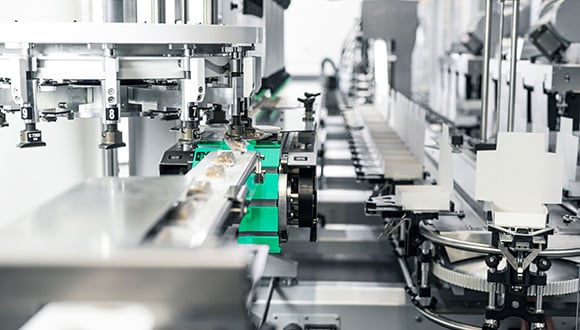 Pack style flexibility
---
Changing consumer behavior and new therapies call for a higher variation in pack styles. In the food industry, sustainable materials and unique packaging designs are gaining ground. At the same time, more single households with higher incomes demand new solutions, especially for perishable and convenience food products. In the pharmaceutical industry, smaller patient groups require different drugs to be filled in a variety of containers. Our combi-filling solutions cater to this need: with fast changeover times and easy cleaning options, they make it possible to fill and pack several products into different containers on a single platform.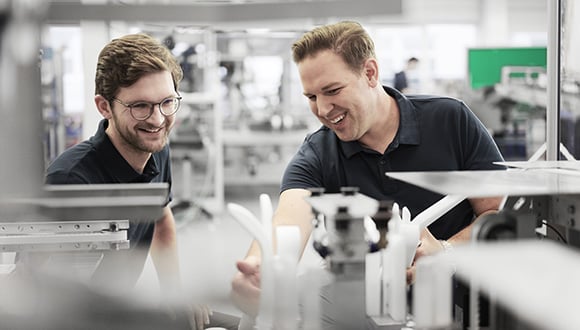 Production flexibility
---
Today's production is characterized by the need for high efficiency and quick return on investment. Fast changeover times for format parts and products make it possible to provide exactly the flexibility you need – be it for varying products or for higher outputs. Automation and robotics significantly speed up production and make it more flexible at the same time. In pharmaceutical operations, robots reduce the need for operator invention and shorten cleaning times. In the food sector, especially the RPP platform offers unrivalled flexibility: the modular design makes it possible to scale up robotics operations cell by cell.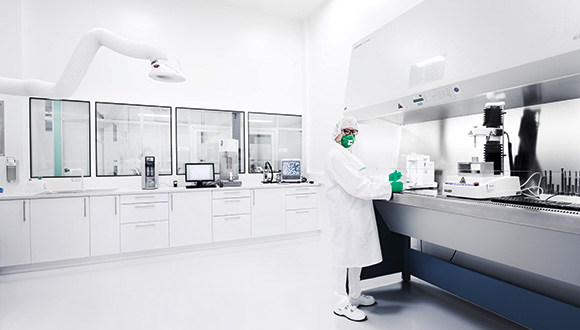 Development flexibility
---
The ever faster changing food and pharmaceutical markets require highly flexible development capabilities. Syntegon has numerous laboratories available for your product, material, and process tests all over the globe. You can test your new sustainable packaging developments or products on our machines; our experts will be happy to support you with their long-standing experience. What's more, with some of our machines, you can go directly from the lab to production. Our services also include qualification and validation, as well as documentation – in a nutshell, all you need for a fast time to market.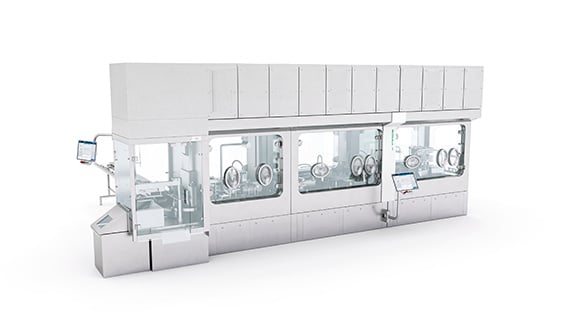 Size flexibility
---
From single portions and to-go food to large family packs; from personalized medicine for very small patient groups to high-speed generic production – the Syntegon portfolio is ready for all your requirements! Thanks to individual configurations, our robotic solutions offer maximum flexibility for feeding and loading. Whether individually wrapped cookies or multi-packs of chocolate bars, we can handle all sizes. In the pharmaceutical industry, ever smaller batches are required for highly targeted, very cost-intensive medication. Our Versynta portfolio provides flexible solutions with near-to-no product loss for small and even micro batches. We know how flexible batch sizes work – challenge us!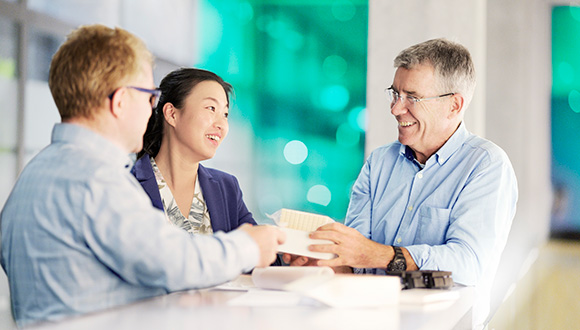 Service flexibility
---
Flexibility is paramount in new equipment projects. But it is no less important in after sales services. Syntegon has been providing maintenance, spare parts, training, and further services for many years. However, it took the Covid-19 pandemic to show how important service flexibility really is. Our service experts managed to modernize, upgrade, or revamp several lines all over the world in a very short timeframe to fit the requirements of Covid-19 vaccines. Of course, we offer the same flexibility for all your food and pharma project, wherever they may be located and whatever your need may be.
Our expertise, your advantage
Syntegon combines long-standing expertise in the food and pharma industries with a solid base of automated robotic solutions, reliable manufacturing processes and easy scale-ups. Our techologies and services enable you to boost production flexibility along the entire value stream.
Our expertise, your advantage
Flexibility for us means handling all different containers such as vials, syringes and cartridges. The Flexible Filling Platform FFP is addressing especially these areas of applications. As well as modularity allowing the line to be quickly adapted to different needs by using pre-developed and pre-tested modules.
Our customers are also interested in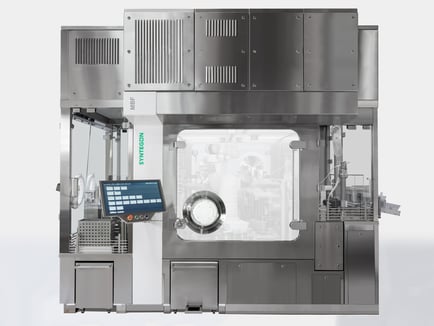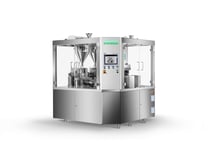 Interested in flexible solutions for your competitive success?
Reach out to our experts.

Are you looking for advice on boosting your production flexibility or are you planning to automate your processing and packaging process? Get in touch with our experts!