Ampoule filling machines
Whenever glass containers are at play, production processes become challenging. Glass ampoules are no exception: cleaning, filling, closing and inspecting the much-used containers require care and precision. At Syntegon, we have a passion for both: our ampoule filling and sealing machines for low to high-output production ensure gentle, hygienic and accurate processing. Different burning stations, filling technologies and handling systems allow us to tailor our systems to your production settings. Our portfolio enables us to easily combine all machines with upstream and downstream equipment such as barrier systems, effectively supporting your entire production line.
Ampoule processing details & features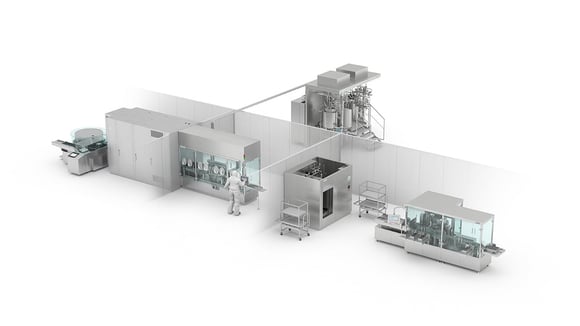 Solutions for complete ampoule lines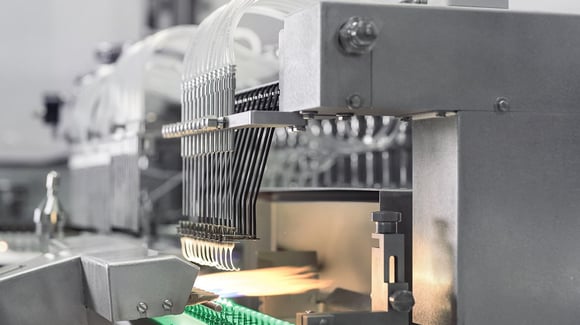 Opening station for closed ampoules
When it comes to bioprocessing, the systems from Syntegon's subsidiary Pharmatec flexibly support the production of small and large volume parenterals (SVP/LVP) and infusions (IV). The process solutions comprise modular set-ups of temperature-controlled stainless-steel tanks that can be assembled to meet customer-specific settings. The new, cost-efficient SVP Essential is a fully automated, ready-to-use system to produce simple parenterals such as analgesics, insulin, and generic drugs.
Benefits:
Adaptable to specific room conditions and floor plans
Continuous process monitoring for the highest possible safety
Suitable for toxic substances up to OEB5 in isolators
SVP Essential: less engineering effort, faster delivery times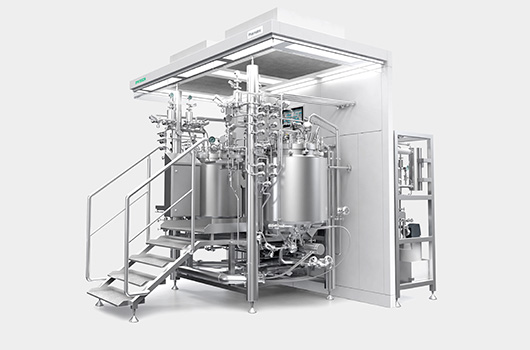 Ampoule filling machines​ – our portfolio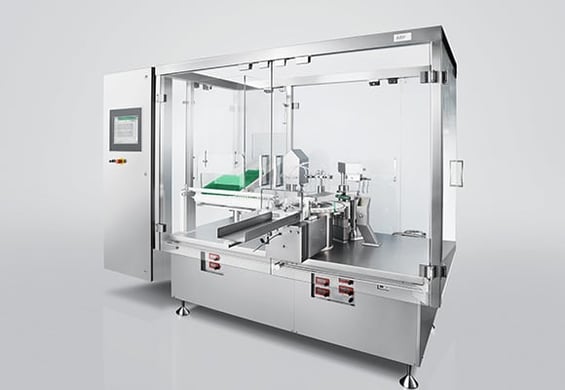 ARF 1000
---
Are you looking for a compact, small-batch ampoule filling and sealing machine? Check out the ARF. The intermittent, rotary filling and closing machine reliable fills and seals different types at outputs of up to 6,000 containers per hour – with more than just one set-up. You can either process open and closed ampoules or vials, but also both packaging materials on the same machine. No matter which version you choose, the ARF 1000 stands for reliable, first-class results and offers optional 100 % IPC.
Benefits:
One or 2-head filling station
Digital display to optimally monitor all process parameters
Pharmaceutical safety in all process steps
Fully integrated barrier system (RABS, closed RABS or isolator) available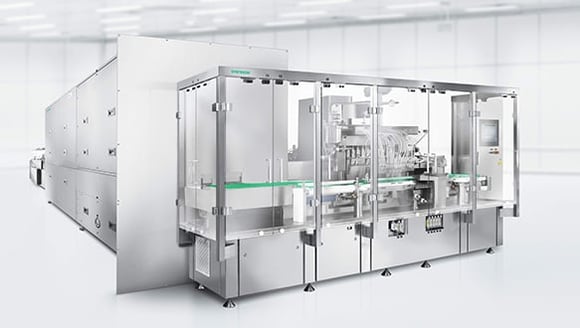 ALF 4000
---
Ease of use at high outputs are key characteristic of our ALF 4000 filling and closing machine. As a linear, indexing-motion system, it fills and closes ampoules in the 1 to 30 milliliter volume range. With an output of up to 30,000 containers per hour, the ALF 4000 is not only capable of operating at high production rates. The secure system further supports gentle container handling and precise filling using various filling systems. It is simplified designed makes the ALF 4000 particularly easy to retrofit and provides excellent accessibility for maintenance and cleaning.
Benefits:
Well suited for wall mount and isolator installation
Combination machine (option) can process ampoules and injection bottles, increasing production flexibility
Low number of format parts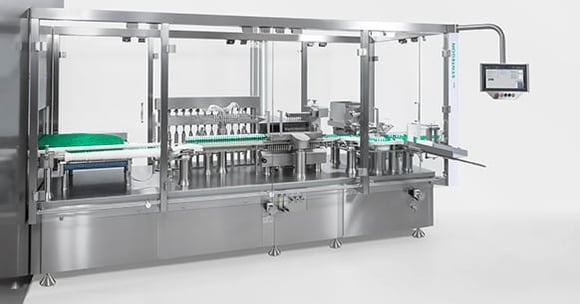 ALF 5000
---
Three different versions for high-output production: this sums up what the ALF 5000 has in store for you. The latest generation of the proven ALF series of filling and closing machines achieves high outputs of up to 36,000 ampoules or vials per hour. You can choose to either process open and closed ampoules or vials, but also both packaging materials on the combi platform. The improved pharmaceutical design and accessibility make the ALF 5000 a benchmark in the high-performance range. Hygienic operations are another mainstay, as the easy-to-clean machine shows a lower contamination tendency.
Benefits:
Easily convertible combi filling system
Gentle processing via carrying rake transport
Integration into barrier systems without difficulty
Different filling systems with 4 to 12 filling points (optional)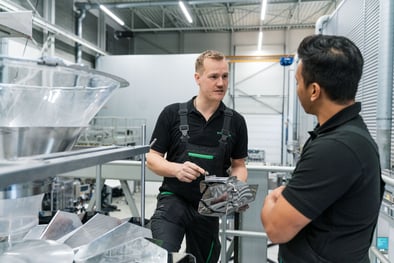 Find out more about our Service Agreements here.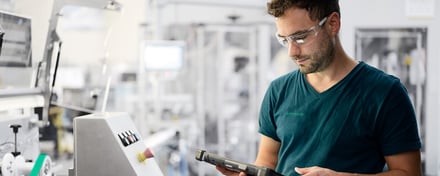 Find out more about Digital Solutions here.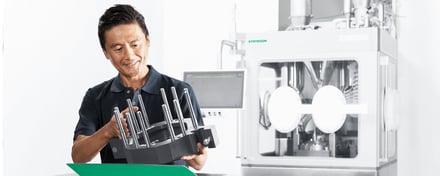 Find out more about Parts here.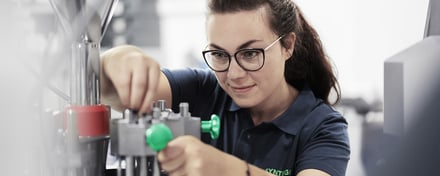 Find out more about Maintenance here.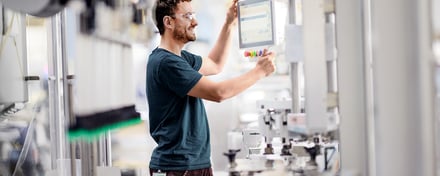 Find out more about Technical Support here.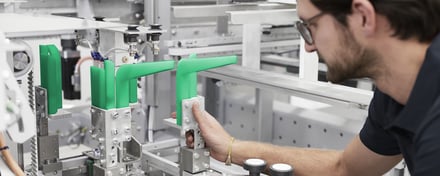 Find out more about Modernizations here.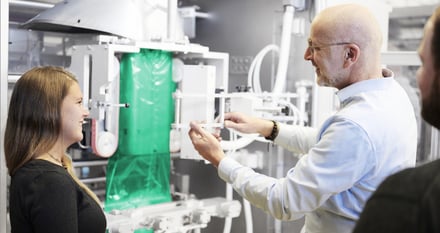 Find out more about our Training here.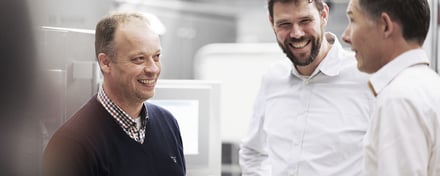 Find out more about our Expert Services here.
https://www.syntegon.com/hubfs/05_website/Content/1-Solutions/1-Pharma/2-Process-pages/01-Ampoule-filling-process/Ampullen_Brochure_EN.pdf|Ampoules Brochure_EN_low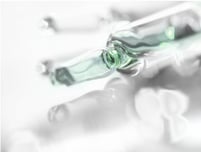 Ampoule Brochure​
Our solutions for processing ampoules
Our customers are also interested in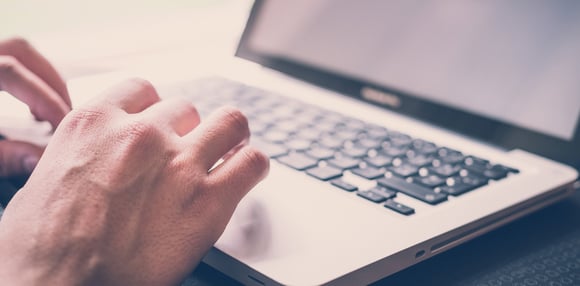 News » Syntegon
Innovative product developments, successful projects and industry awards – there is always something happening at Syntegon.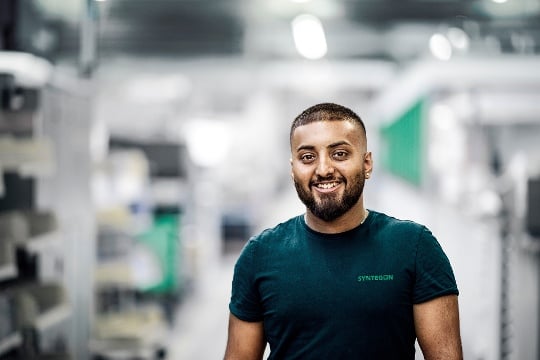 Interested in ampoule filling machines?
Local Agent
---