Powder & granules packaging
The powders and granules packaging world is dynamic: shifting consumer trends, regulations, and retailing demands are urging manufacturers to adapt and stay on top of current developments. With Syntegon as your partner, you can address those trends, while getting the most out of your powder packaging equipment. Whether you are looking for a single vertical bagger or a complete packaging line – our system competence has got you covered.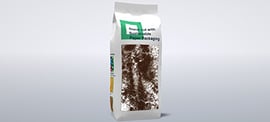 Block bottom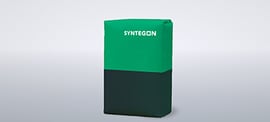 Brick packs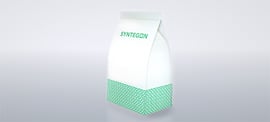 Full corner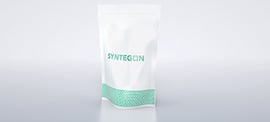 Doy Zip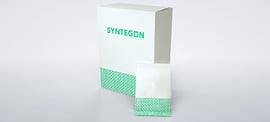 Bag in box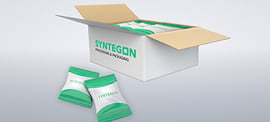 Pillow RSC
Features of our powder and granules packaging equipment
Powder and granules packaging
Just any bagger or packaging system won't do. We offer vertical packaging machines and lines according to your product and material needs.
Explore our portfolio to learn more about our powder packaging and granule filling equipment.
Sharp tight seals are important to achieve high-quality bags. Our sealing technology with a seal force of 8kN makes sure your packaging stays airtight at all times. Thanks to our ZAP technology on both the SVE and mandrel wheel machine, you can even run a variety of pack styles with pure paper.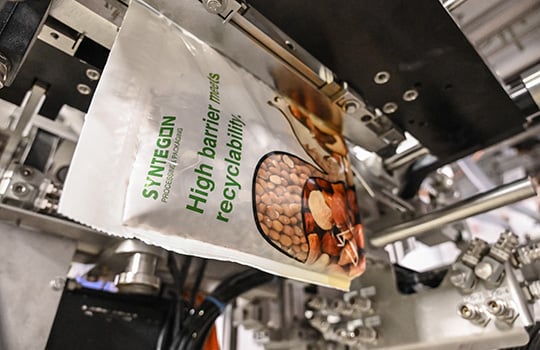 A packaging solution for every step of the way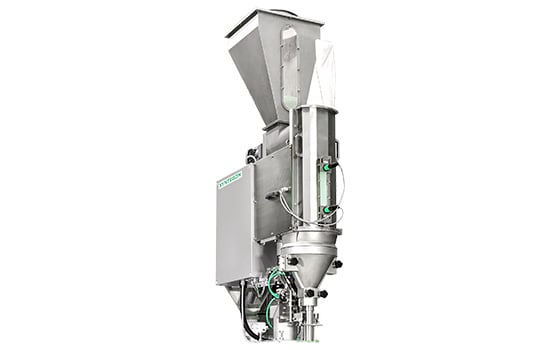 Auger fillers
---
The FVS auger filler series was specially designed for the volumetric filling of a wide range of free-flowing products. Part of this series are four specific auger fillers that ensure very high dosing accuracy for both very small and bigbatches. Our fillers' solid design allows you to easily handle the equipement and carry out quick format changes. In case you are looking for high weight accuracy, you should consider our checkweigher KWE/KWI 6000 with an integrated tendency regulation. Our auger filler is also available in a hygienic execution for sensitive products.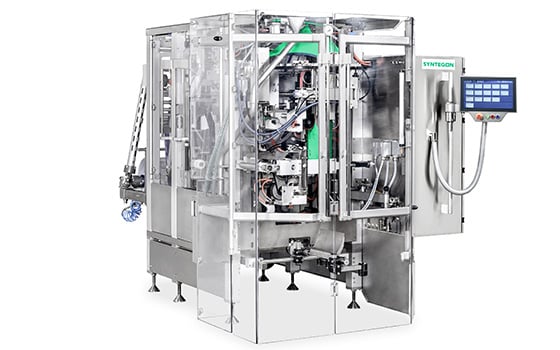 Vertical packaging
---
With over 60 years of experience in the powder and granules industry, we are a reliable and innovative vertical packaging partner. Whether you are looking for an entry level machine for basic bag styles, a high output bagger, or a flexible bagger to make your packaging line future-proof, our solutions will keep you in the game.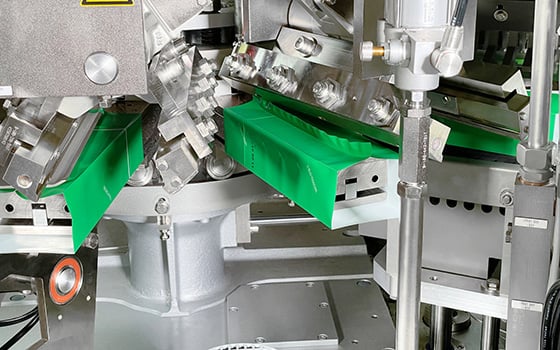 Mandrel wheel technology
---
The mandrel wheel technology
consists of the PME series, with
its modular machine concept
stands for flexible and premium
packaging technology, enabling
short format changes and quick
adaption to new production
requirements. As well as the
PKD series with servo-driven
cup filling system and an
integrated vibration panel for
precise packaging of free-
flowing products into paper
bags.
​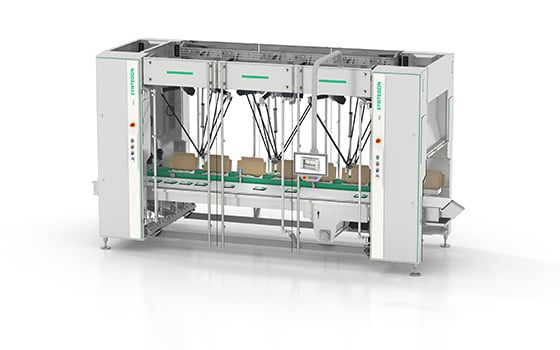 Robotic handling
---
We developed the RPP robotic pick and place platform with flexibility in mind. Instead of just integrating robots, we took a more holistic approach and brought in all of our industry and application expertise. With Syntegon as your trusted partner, you can expect customized robotic product handling solutions from a single source.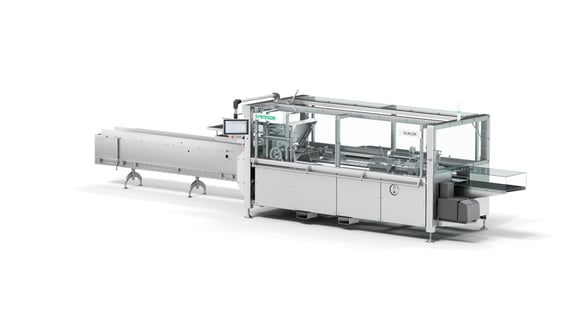 Cartoning
---
Syntegon is your reliable partner for cartoning technology. Whether you are an aspiring start-up or a global market leader, we offer flexible and efficient cartoning solutions for everyone. Automate single process steps or opt for a completely integrated system. With our broad portfolio of topload, sideload or wraparound cartoning machines we will provide the best fit for your production requirements.
Case packing
---
Syntegon is your partner for case packing equipment. Based on our expertise, we are ready to support you in all your secondary and tertiary packaging projects. Our highly efficient topload, sideload or wraparound case packers feature more than 100 different packaging formats that will keep your products safe until they reach the point of sale.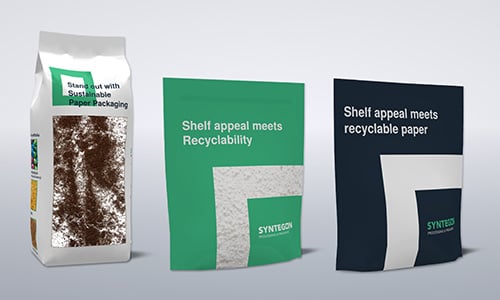 Sustainable packaging: a better world awaits
---
Sustainability in the powder and granules industry is constantly evolving. As a leader in sustainable packaging, we are closely cooperating with major material suppliers. Join us and let us guide you on your journey to a more sustainable future. From paper bags to fully recyclable polyolefin-based plastic bags with the right barrier properties, we have the right equipment for your product. Learn more about our mission and ready available solutions.
Technical data of our powder and granules packaging solutions
up to
gusseted bags per
minute
up to
brick packs per
minute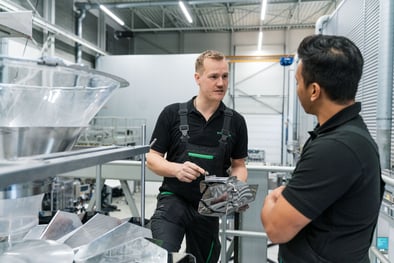 Find out more about our Service Agreements here.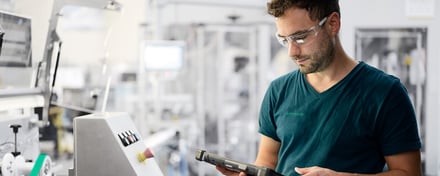 Find out more about Digital Solutions here.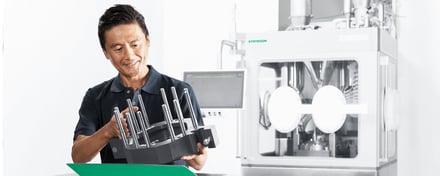 Find out more about Parts here.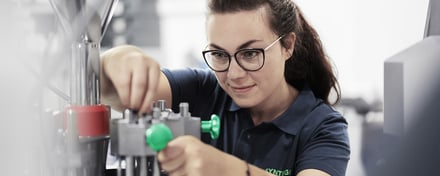 Find out more about Maintenance here.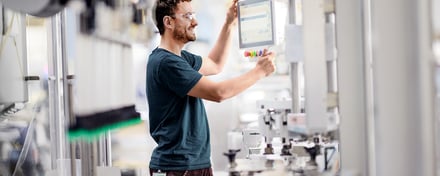 Find out more about Technical Support here.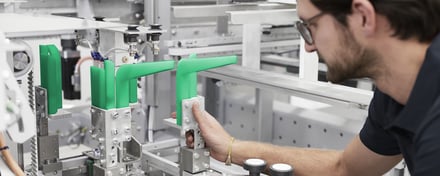 Find out more about Modernizations here.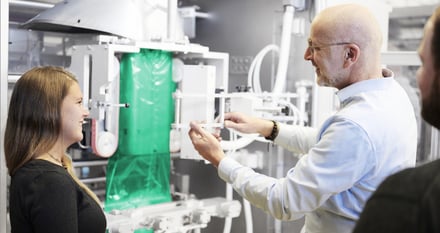 Find out more about our Training here.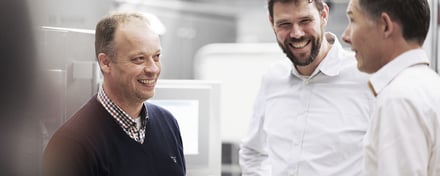 Find out more about our Expert Services here.
https://www.syntegon.com/hubfs/Content/1%20Solutions/2%20Food/02%20Technology%20pages/03%20Vertical%20packaging/Technology_Vertical_Module9_Download_SVE%20Series.pdf|Technology_Vertical_Module9_Download_SVE Series.pdf
Powder & granules packaging downloads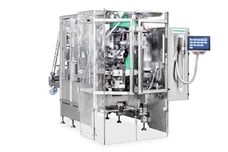 Vertical packaging – SVE series
Explore our continuous motion bagger portfolio
Our customers are also interested in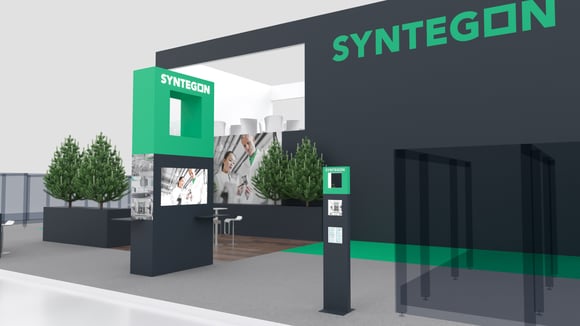 Events » Syntegon
Our specialists will be happy to meet you at numerous events all over the world – virtually and on site, for example at trade shows, conferences, or in webinars.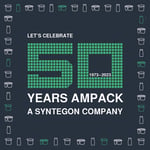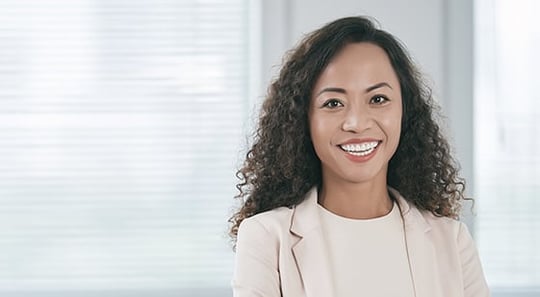 Interested in powder & granules packaging ?
Local Agent
---