Pharma Services OSD
With the aim of supporting your research, development, and manufacturing activities, Syntegon offers a global network of pharma customer centers and partner laboratories. Based on profound knowledge and long-standing experience, an interdisciplinary team of leading scientists and process specialists supports your entire product development process – from laboratory to production.
Syntegon OSD Customer Center, Waiblingen
The Syntegon OSD Customer Center in Waiblingen offers everything you need for the formulation, development, and production of your oral solid dosage forms – from cleanrooms and assembly areas to offices, meeting and training rooms.
Syntegon – Pharma OSD services and process technologies
Syntegon covers all steps of solid pharmaceutical processing and production: from blending API with excipients, the preparation of solid formulations by granulation and particle coating, to capsule filling and tableting, as well as tablet coating.
Automated Process Development (APD)
APD is our Quality by Design (QbD) approach to determine and automatically adjust the optimal parameters for your capsule filling process. The combination of systematic planning (DoE) with automated test set-up on our GKF capsule filler is a unique and patented technology to perform many experiments swiftly, whilst optimizing yield and quality.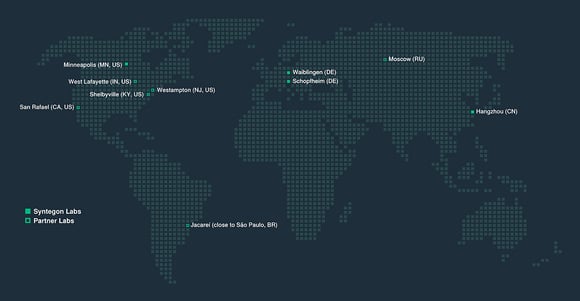 Syntegon locations – Syntegon OSD Customer Centers and Partners
Syntegon has four fully equipped Customer Centers at your disposal in Schopfheim (DE), Waiblingen (DE), Hangzhou (CN) and Minneapolis (USA), as well as a global network of partner labs.
You can conveniently run through all process steps, from the production of solid dosage forms to test series for the development or advancement of your products. The laboratories are equipped for mixing, granulating, drying, tablet pressing and coating, as well as pellets manufacturing and capsule filling. We also provide hands-on assistance along the product life cycle: from complete solutions to the improvement of individual process parameters. The OSD Customer Centers provide the entire infrastructure for processing trials, whether you want to perform them yourselves or have the Syntegon pharmacists take over. We also collaborate with global partner laboratories for your fundamental feasibility studies.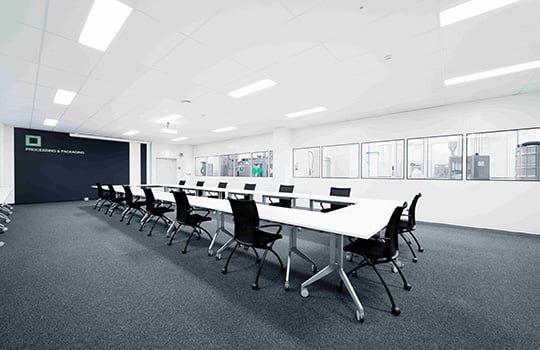 Drug and process development and optimization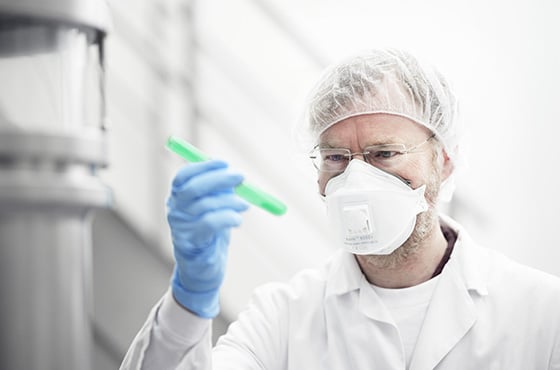 Which pharma services do we offer?
---
We support the complete development of your OSD form with our product portfolio, R&D capabilities and pharmaceutical expertise. Syntegon represents a century's worth of knowledge in solid dosage formulations and equipment design, making us your qualified partner.
Formulation development

We develop formlations from batch sizes of 30 g to 10 kg and offer the following services: research publications, formulation strategy, pre-formulation studies, selection of excipients, as well as manufacturing and analyses of finished powder, granules, tablets, pellets.
Solid dosage forms
New drugs or market-driven efficiency programs require you to improve the formulation of your powder, granules, (micro-) tablets, pellets, liquids, and all their derivates. Due to the high amount of active substance in the formulation, the amount of excipients need to be minimized.

Process development and optimization for oral solid dosage production
Process safety, robustness, and efficiency are the key factors in pharmaceutical manufacturing. Based on modern scientific approaches like QbD (Quality by Design), PAT (Process Analytic Technology) and data mining, we can design and develop a technically stable and commercially efficient process.
Process optimization
Holistic approach for the entire production chain of all oral solid dosage forms
Analysis and optimization of machine and process parameters to enhance efficiency
Access to all current machine features (format and size parts, sensors)
Optimization consulting for existing processes (e.g. risk analysis, dosing process)
OSD customer center with current machines (features) for testing under controlled environment
Scale-up and product transfer (NexStep scale-up software)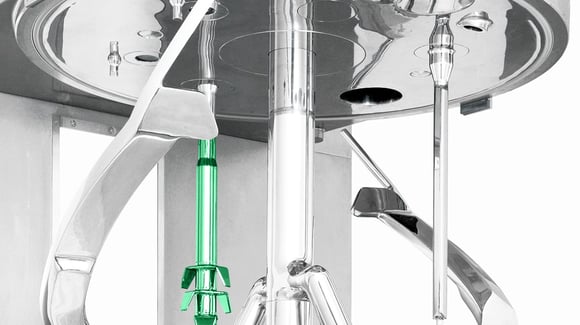 High-Shear Mixer
---
Process robustness and high efficiency are the main requirements for high-quality granulation in a high-shear mixer. Our technology is based on the unique Gentlewing impeller. The high-shear mixer granulator provides perfect mixing in short time and allows for a wide process window in terms of e.g. tip speed, filling level and mixing duration. At the same time, wall caking and product residues are minimized.

Fluid bed system
---
Unlike other solutions, our fluid bed lines allow you to dry, granulate and coat more efficiently with just one product container. With an ideal air distribution and an efficient filter system, you can achieve maximum drying efficiency at minimum product losses. Heat transfer and drying are more homogenous and faster, with a high flexibility in batch size.

Tablet compression
---
Tablets are still the most popular Oral Solid Dosage (OSD) form. However, successful drug development is challenging. At Syntegon we develop tablet presses that are ideally suited for both pharmaceutical and nutrition and health products. Our TPR series consists of tablet compression machines featuring our renowned quality and an excellent price-performance ratio. The tablet presses answer the growing need for high efficiency, easy maintenance and operation – from R&D and pilot scale to high volume production.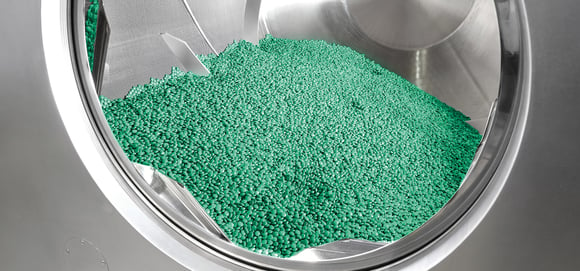 Tablet coating
---
Tablet coating is an important process step in tablet production. The pharmaceutical industry needs solutions that meet coloring and taste-masking requirements, as well as high demands from applications such as enteric coatings, controlled release coatings or the addition of an active ingredient. With our vast experience from the former Manesty brand, combined with Hüttlin's strong innovation and process expertise in mixing, spraying and drying, Syntegon has created a new benchmark for tablet coating: our new Sepion tablet coater.

Capsule filling
---
Our capsule filling machine series provide best conditions for highest pharmaceutical standards – from R&D and pilot scale to high production volumes. Whether you need to fill powders, (mini-) tablets, pellets, granules, liquids, or different combinations into hard shell capsules (HPMC or gelatin), we offer you the appropriate process technology for the production of both pharmaceutical and health and nutrition products. We also provide a containment concept for several machine platforms for the production of potent APIs up to OEB 4 or OEB 5, which ensure the highest operator protection.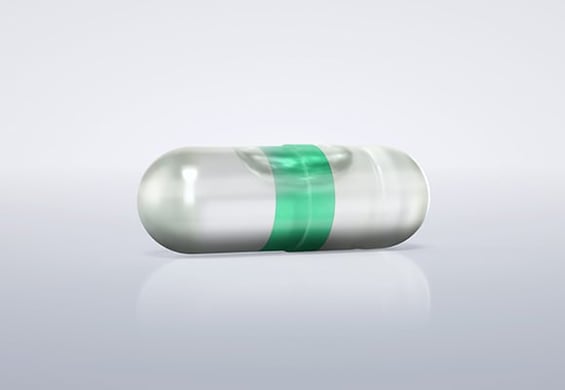 Capsule sealing via banding
---
Capsule sealing with banding technology ensures the highest product quality and prevents liquid-filled capsules from leakage. Banding also provides an additional measure for anti-counterfeiting of capsules filled with powder or other components and an enhanced safety measure to meet regulation requirements. Our Syntegon GKB 2100 banding machine can handle both hard gelatine and HPMC (plant-based) capsules. It also meets other challenges with a particularly robust and flexible process for highest yield and maximum process stability. The focus is on user-friendliness, very good accessibility for cleaning and easy format part changeovers. Our banding machine achieves an output of up to 125,000 capsules per hour.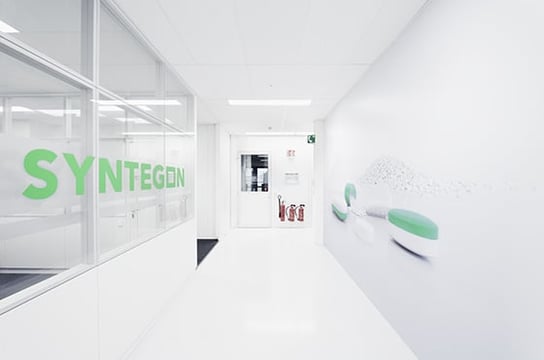 "Powerful innovation" – interview with Dr. Thomas Brinz
The new OSD Customer Center in Waiblingen, Germany has everything customers need for the formulation, development and production of their oral solid dosage forms, as Dr. Thomas Brinz, Head of the OSD Customer Center, explains in this interview. Enjoy reading it!
https://www.syntegon.com/hubfs/Content/2-Service/2-Consulting-Services/03-Laboratory-Services-(Solid)/KnowledgeReport_Cleaning_Syntegon.pdf|KnowledgeReport_Cleaning_Syntegon https://www.syntegon.com/hubfs/Content/2-Service/2-Consulting-Services/03-Laboratory-Services-(Solid)/KnowledgeReport_TPR_MUPS_Syntegon.pdf|KnowledgeReport_TPR_MUPS_Syntegon https://www.syntegon.com/hubfs/Content/2-Service/2-Consulting-Services/03-Laboratory-Services-(Solid)/KnowledgeReport_TPR_200_Syntegon.pdf|KnowledgeReport_TPR_200_Syntegon https://www.syntegon.com/hubfs/Content/2-Service/2-Consulting-Services/03-Laboratory-Services-(Solid)/KnowledgeReport_Minitablet_Syntegon.pdf|KnowledgeReport_Minitablet_Syntegon https://www.syntegon.com/hubfs/Content/2-Service/2-Consulting-Services/03-Laboratory-Services-(Solid)/KnowledgeReport_APD_Syntegon.pdf|KnowledgeReport_APD_Syntegon https://www.syntegon.com/hubfs/Content/2-Service/2-Consulting-Services/03-Laboratory-Services-(Solid)/KnowledgeReport_KKE_Empty_Capsules_Syntegon.pdf|KnowledgeReport_KKE_Empty_Capsules_Syntegon https://www.syntegon.com/hubfs/Content/2-Service/2-Consulting-Services/03-Laboratory-Services-(Solid)/KnowledgeReport_Manufacturing_Efficiency.pdf|KnowledgeReport_Manufacturing_Efficiency https://www.syntegon.com/hubfs/Content/2-Service/2-Consulting-Services/03-Laboratory-Services-(Solid)/KnowledgeReport_Waxy_Sticky_Powder_Syntegon.pdf|KnowledgeReport_Waxy_Sticky_Powder_Syntegon https://www.syntegon.com/hubfs/Content/2-Service/2-Consulting-Services/03-Laboratory-Services-(Solid)/KnowledgeReport_GKF_Format_Change.pdf|KnowledgeReport_GKF_Format_Change https://www.syntegon.com/hubfs/Content/2-Service/2-Consulting-Services/03-Laboratory-Services-(Solid)/KnowledgeReport_TPR_Commissioning.pdf|KnowledgeReport_TPR_Commissioning https://www.syntegon.com/hubfs/Content/2-Service/2-Consulting-Services/03-Laboratory-Services-(Solid)/KnowledgeReport_TPR_Feeder_Syntegon.pdf|KnowledgeReport_TPR_Feeder_Syntegon https://www.syntegon.com/hubfs/Content/2-Service/2-Consulting-Services/03-Laboratory-Services-(Solid)/KnowledgeReport_PAT_Classic_Syntegon_new.pdf|KnowledgeReport_PAT_Classic_Syntegon_new https://www.syntegon.com/hubfs/Content/2-Service/2-Consulting-Services/03-Laboratory-Services-(Solid)/KnowledgeReport_Slide-gate.pdf|KnowledgeReport_Slide-gate https://www.syntegon.com/hubfs/Content/2-Service/2-Consulting-Services/03-Laboratory-Services-(Solid)/KnowledgeReport_LubricantStudy_Syntegon.pdf|KnowledgeReport_LubricantStudy_Syntegon https://www.syntegon.com/hubfs/05_website/Content/1-Solutions/1-Pharma/1-Technology-pages/35-Fluid-Bed-system/SYN_RnD_Equipment_brochure_EN-DP_23.pdf|RnD_Equipment_Brochure_SYN https://www.syntegon.com/hubfs/05_website/Content/2-Service/2-Consulting-Services/03-Laboratory-Services-(Solid)/KnowledgeReport_Vibration%20Dosing_GKF60_R&D.pdf|KnowledgeReport_Vibration Dosing_GKF60_R&D https://www.syntegon.com/hubfs/05_website/Content/2-Service/2-Consulting-Services/03-Laboratory-Services-(Solid)/KnowledgeReport_DoE_&_AutomatedDevelopment_OSD_Drug.pdf|KnowledgeReport_DoE_&_AutomatedDevelopment_OSD_Drug https://www.syntegon.com/hubfs/05_website/Content/2-Service/2-Consulting-Services/03-Laboratory-Services-(Solid)/KnowledgeReport_Containment_Interfaces_and_Peripheral_Equipment-1.pdf|KnowledgeReport_Containment_Interfaces_and_Peripheral_Equipment-1 https://www.syntegon.com/hubfs/05_website/Content/2-Service/2-Consulting-Services/03-Laboratory-Services-(Solid)/KnowledgeReport_TPR%20200%20Plus_light%20Containment_%20SMEPAC_Containment_Test.pdf|KnowledgeReport_TPR 200 Plus_light Containment_ SMEPAC_Containment_Test https://www.syntegon.com/hubfs/05_website/Content/2-Service/2-Consulting-Services/03-Laboratory-Services-(Solid)/KnowledgeReport_GKF_720_HiProTect_%20SMEPAC_Containment_Test.pdf|KnowledgeReport_GKF_720_HiProTect_ SMEPAC_Containment_Test https://www.syntegon.com/hubfs/05_website/Content/2-Service/2-Consulting-Services/03-Laboratory-Services-(Solid)/KnowledgeReport_TPR_Feeder.pdf|KnowledgeReport_TPR_Feeder https://www.syntegon.com/hubfs/05_website/Content/2-Service/2-Consulting-Services/03-Laboratory-Services-(Solid)/KnowledgeReport_GKF__APD%20Application%20Examples.pdf|KnowledgeReport_GKF__APD Application Examples https://www.syntegon.com/hubfs/05_website/Content/1-Solutions/1-Pharma/4-Pharma-Solid-Overview/pdf/Syntegon_AutomatedProcessDevelopment_APD_en.pdf|Automated-Process-Development-APD
Know-how – learn from the experts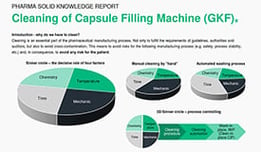 Cleaning of capsule filling machine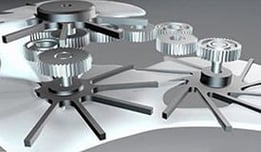 TPR ready for MUPS