Filling bulk cartridges, syringes & vials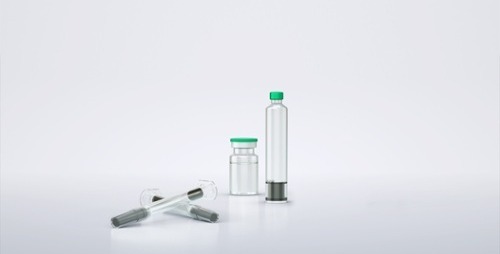 Bulk processing is a challenge of its own: the containers must be processed at high speeds, asking for reliable and fast operations. Robust filling that doesn't require much changeover time is hence a major prerequisite – and one of Syntegon's specialties: whether you process bulk or small-volume, ready-to-use (RTU) cartridges, syringes or vials, our broad range of flexible filling, closing and freeze-drying equipment makes sure you achieve the desired throughput at peak efficiency. Impressive processing ranges, simple changeover concepts and fully automated systems make sure you can reach this goal in a GMP-compliant way.
Bulk filling machines – our solutions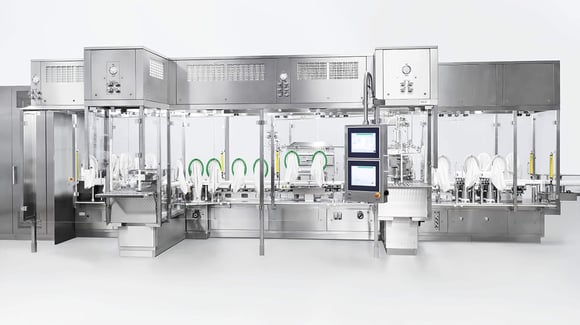 MLD - Filling and closing machine for medium and high output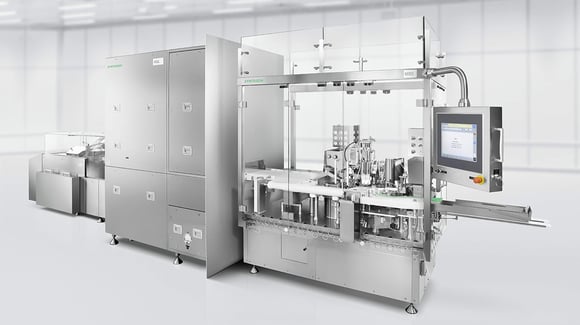 MRD - Filling and closing machine for low output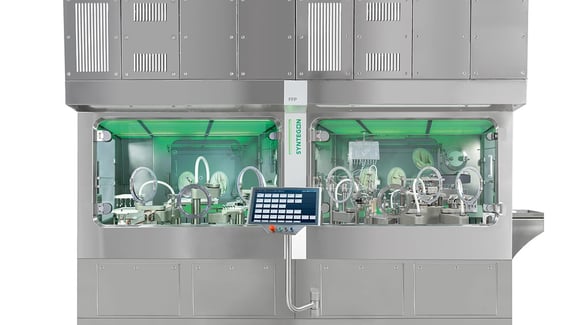 Versynta FFP - Flexible Filling Platform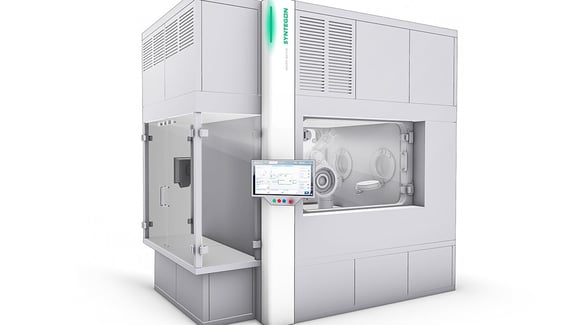 Versynta microBatch - Gloveless working cell
High cartridge filling volumes are a specialty of the MLD. It achieves up to 36,000 containers per hour. Just like the MRD, it gently transports cartridges via its unique clip system. But there is more to this development than meets the eye: a patented and slim conveying system safely moves cartridges through the working stations. Sensor-based filling allows you to maintain clean operations with no product loss and no outside contamination of the cartridge.
Benefits
Combi-machine version: the MLD series can also be used for filling vials or double chamber cartridges
Filling and capping for medium, high and very high production rates
Patented stoppering for precise container closure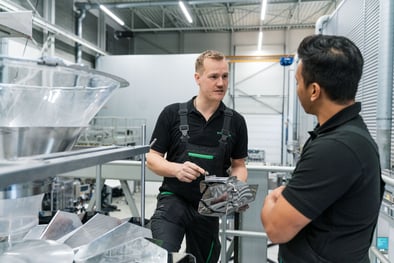 Find out more about our Service Agreements here.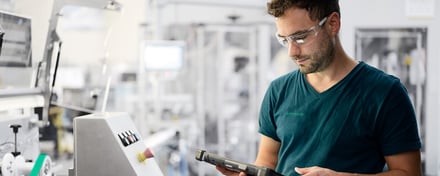 Find out more about Digital Solutions here.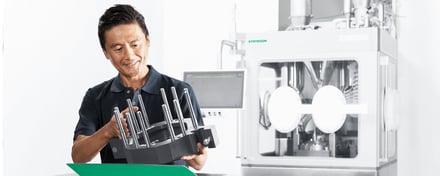 Find out more about Parts here.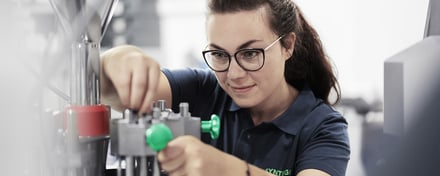 Find out more about Maintenance here.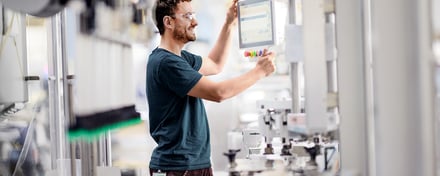 Find out more about Technical Support here.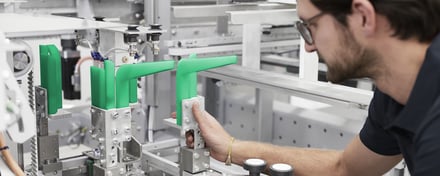 Find out more about Modernizations here.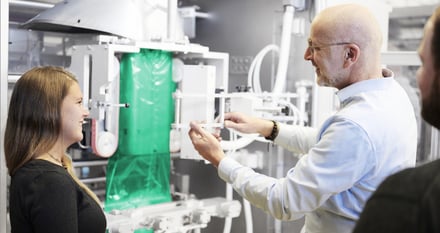 Find out more about our Training here.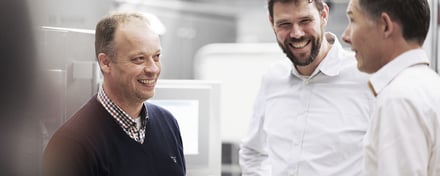 Find out more about our Expert Services here.
Why process bulk containers with Syntegon?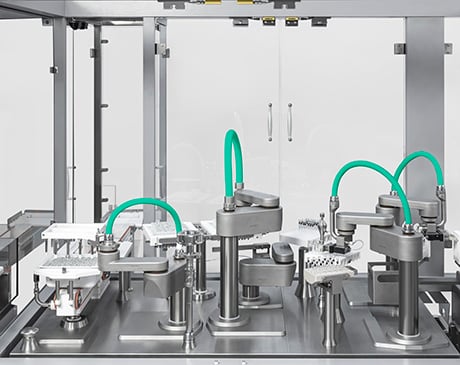 About us
---
Pack style cracks: bulk containers come in different shapes and sizes – and with specific challenges. We help you find the matching processing equipment
Customizable solutions: modularity is a built-in characteristic of our bulk processing solutions. They perfectly blend into your production environment
Full process expertise: from filling to closing and freeze drying, we have got you covered with a comprehensive portfolio
patents and patent applications
machines installed world-wide
Our customers are also interested in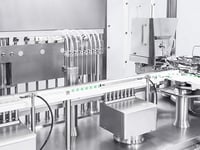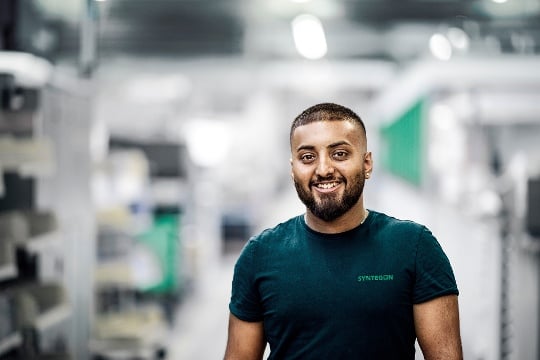 Interested in bulk filling machines?
Local Agent
---