Genuine size parts for VFFS machines
Do you need to handle new bag styles and sizes to respond to changing consumer requirements or simply want to replace existing size parts on your VFFS machines?
No matter what your need is, as an OEM, we have the expertise to handle pack styles ranging from standard pillow bags all the way to complex full corner seal and Doy bags with zipper.
Depending on your applications, we offer both plastic and stainless steel forming shoulders in different shapes.
With our size part sets consisting of the forming shoulder, shoulder plate, and tube, customized spreader fingers and mouth pieces are available.
For hygienic, safe and convenient product handling, we additionally offer a wide range of add-on parts enabling you to handle diverse products and packaging styles. Our offerings include round and rectangular funnels, folding frames, gas flushing, dust extraction, Teflon coating, and many more.
Thanks to our in-house production operations, we can provide you with customized forming parts.
Highest design, material, and workmanship standards
With all parts designed and manufactured in our own production facilities, we can guarantee high quality and professional workmanship for perfectly formed bags.
Manufacturing of plastic forming shoulder
Manufacturing of stainless steel forming shoulder
Would you like to learn more?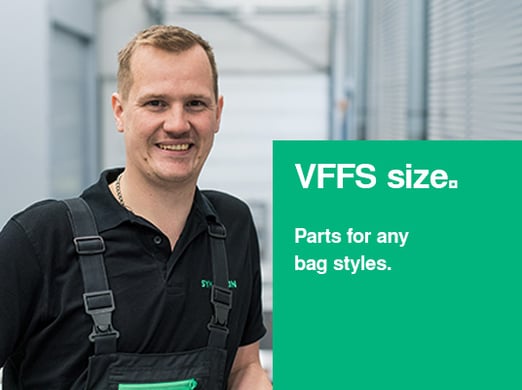 Have a look at our parts catalog:
About us and our size parts
Forming shoulder shapes and materials
Add-on parts
https://www.syntegon.com/hubfs/05_website/Content/2-Service/3-Spare-parts/03-VFFS-Size-Parts/Brochure_VFFS_Size_Parts.pdf|Brochure_VFFS_Size_Parts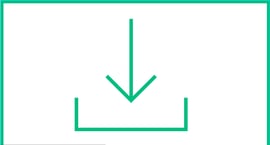 The right Service for you
patents and patent applications
machines installed world-wide