Modernize to maximize
Do you want your machines to deliver maximum efficiency and output in the long term? This is only possible if they are always state of the art. We offer you comprehensive modernization solutions to ensure your equipment consistently delivers peak performance, while also complying with current safety regulations. From classic technical upgrades such as format changes to complete machine rebuilds, relocations or second life support, our experts will create packages tailored to your individual needs. In combination with our modernization services, you can benefit from our comprehensive laboratory services or add-on services such as re-qualification and re-validation.
Extend the lifespan of your equipment
We are by your side : from project planning and evaluation, right through to the installation and commissioning of your upgrades. By relying on our innovative modernization services, you can ensure that your equipment keeps running smoothly for years to come.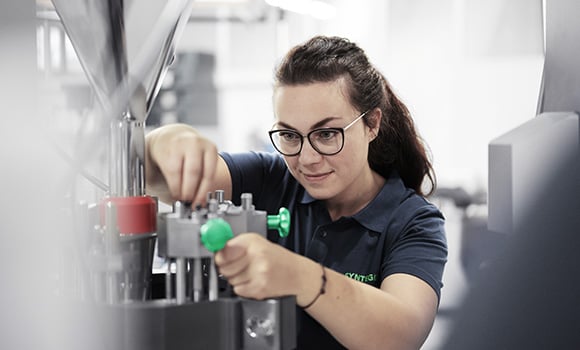 Our experts support you on site and help you to achieve increased durability, higher efficiency, and improved availability. Ultimately, our comprehensive approach will yield an extended lifespan for your equipment and maximize your profitability.
Tell us about your specific needs and learn more about our modernization options.

Your benefits:
Higher productivity
State-of-the-art technology
Latest safety features
Extended machine lifespan
Our expertise, your advantage
---
A comprehensive service portfolio lays the foundation for smooth production processes. We at Syntegon support you throughout the entire machine lifecycle, from spare parts management to digital line optimization. Service agreements are a key element of our portfolio structure. We minimize production risks and maximize the efficiency of your equipment by working with you as equal partners.
patents and patent applications
machines installed world-wide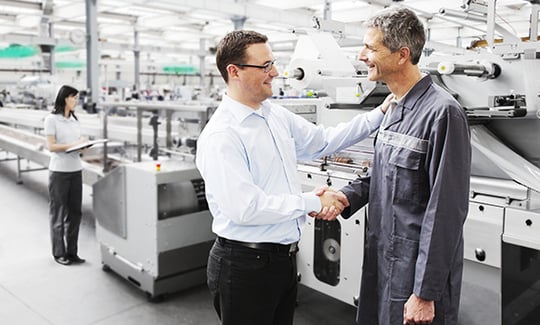 Your partner for successful modernizations
We are ready to break new ground when it comes to upgrading your machines. Thanks to our decades of experience, we can find innovative solutions for even the most challenging projects. Describe your specific requirements to us; we will be pleased to advise you.
Our customers are also interested in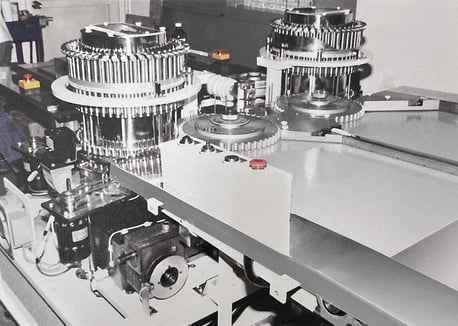 23.01.2023
Syntegon in Japan: Long live the technology!
Several decades of service are a boon for any company. This holds true for staff and equipment alike: good maintenance provided, machines can be up and running for extended periods of time.