Making the best better
Do you want your machines to deliver maximum efficiency and output in the long term? This is only possible if they are always state of the art. We offer you comprehensive modernization solutions to ensure your equipment consistently delivers peak performance, while also complying with current safety regulations.

From classic technical upgrades such as format changes to complete machine rebuilds or customized upgrade solutions to optimize performance and improve sustainability, our experts will create packages tailored to your individual needs. In combination with our modernization services, you can benefit from our comprehensive laboratory services or add-on services such as re-qualification and re-validation.
We are the experts
From project planning and evaluation, right through to the installation and commissioning of your upgrades - we are by your side. Our experts know the latest trends and regulations concerning sustainability and future technologies
Your partner for successful modernizations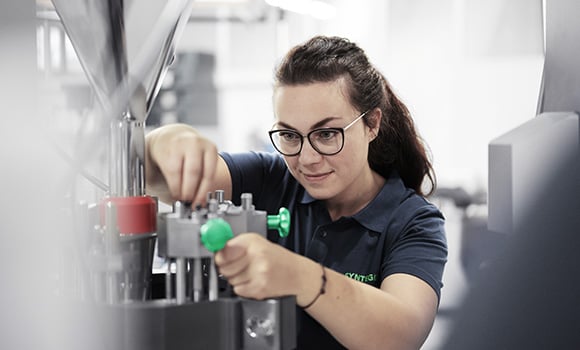 We are ready to break new ground when it comes to upgrading your machines. Thanks to our decades of experience, we can find innovative solutions for even the most challenging projects. We know your equipment and guarantee the technical feasibility of the upgrade. Ultimately, our comprehensive approach will yield an extended lifespan for your equipment and maximize your profitability.
The right Service for you
patents and patent applications
machines installed world-wide