GMP compliance and validation services
Valicare: your professional GMP/GxP consulting provider
Valicare, a member of the Syntegon Group, offers Good Manufacturing Practice (GMP) compliance services. They include in-depth expertise in the GMP-regulated business area, especially in manufacturing, quality control, storage, distribution and trading of drugs or active pharmaceutical ingredients. Our experienced senior GMP consultants support you with e.g. gap or compliance analyses, basic and advanced trainings, classical consultancy and problem solving for the pharmaceutical, biotechnology and medical device manufacturing industry worldwide. We also provide capacity-driven execution services in risk-based qualification, all types of validation (process, cleaning, methods, IT-systems) and GMP documentation.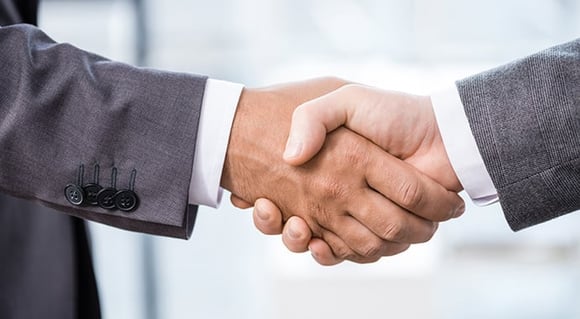 Valicare – your one-stop-shop for quality and GMP services
Valicare is the ideal partner for GMP compliance, qualification and validation, as well as GMP for Advanced Therapy Medicinal Products (ATMPs). We not only advise; we also implement solutions and processes. We accompany you from planning and project management to implementation and documentation entirely according to your needs and requirements.
We design and plan GMP-compliant project workflows and describe higher-level process or project specifications (user requirement specification, URS). This includes new and rebuilt GMP projects, restructuring, corrective actions/preventive actions (CAPA), establishment, adaptation or optimization of comprehensive GMP or pharmaceutical quality assurance systems. We also provide individual concepts such as quality risk management (QRM), change control (CC), deviation management (DC) or validation strategies (process validation, PV; cleaning validation, CV; method validation; analytical method validation, AMV; computer system validation, CSV) and everything else that is required in the GMP environment.
Benefits
20 successful years in the GMP compliance business
Over 5,000 successful GMP projects worldwide deliver proof
Broad competence in multidisciplinary teams
Professional GMP implementation or updates
Lead consultants with more than 20 years of compliance experience
Always up to date with GMP compliance standards
Cross-sectional business in the pharma, biotech and medical device industry
GMP Compliance for the Pharma Industry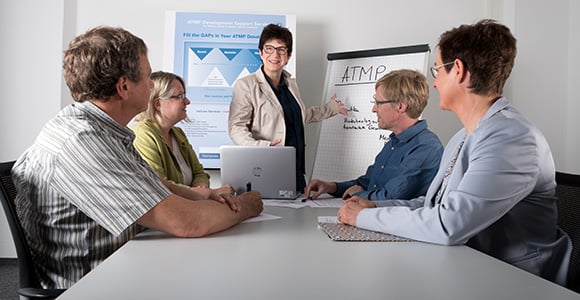 GMP/GDP training
---
We offer a large number frequently requested standard and basic training courses including GMP, GDP, qualification and validation, qualification project planning, ATMP-GMP, medical devices, validation of analytical methods, validation of IT systems, risk analysis and risk management. Moreover, we are happy to create and provide tailored, subject-specific training courses at your site, virtually or at our own premises in Frankfurt/Main, Germany.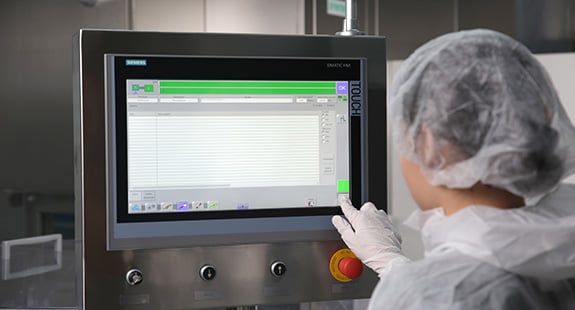 Computer system validation (CSV)
---
Valicare supports you in implementing the requirements for computer system validation (CSV) in GLP (Good Laboratory Practice), GCP (Good Clinical Practice), GMP (Good Manufacturing Practice), GDP (Good Distribution Practice), and for medical devices – no matter whether your system is already installed or is due to be commissioned. Our practical implementation is based on "Good Automated Manufacturing Practice 5" (GAMP 5) from the International Society for Pharmaceutical Engineering (ISPE). We are familiar with validation handling in all different software and hardware categories. We also have blueprints for the validation of common IT applications at hand.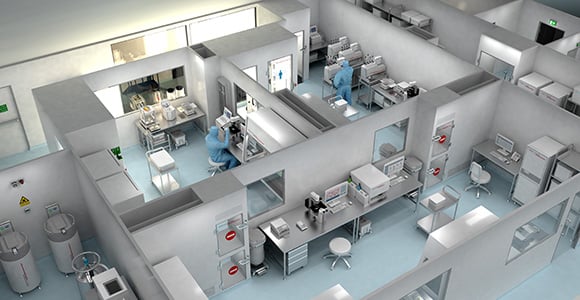 ATMP manufacturing solutions
---
ATMP manufacturing currently still follows an individualized approach (one product for one patient), and is neither automated nor produced in a large scale. Against this background, we offer you a unique opportunity: in cooperation with our parent company Syntegon, Valicare has established a new concept of cleanroom layouts, which can be easily realized as modular design and constructions (valicare.tainer). This flexible concept enables GMP-compliant development and manufacturing of starting materials through to investigational clinical trial ATMP products (iATMP). These turnkey GMP-compliant cleanroom modules can be tailored to individual requirements.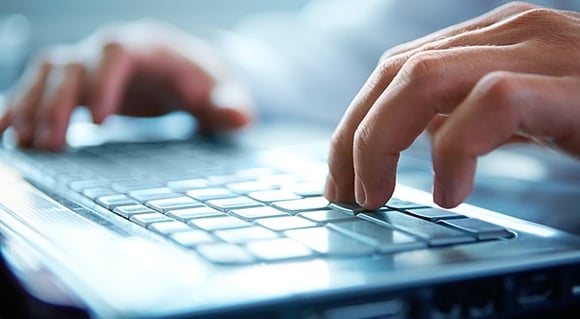 We are considered documentation experts
Over the years, Valicare has generated documentation templates for nearly every document needed in a GMP-compliant product lifecycle. This makes us faster without any quality or compliance limitations. You benefit with faster time to manufacturing, time to validation, time to licensing, and time to market. See what we can do for you!
Our customers are also interested in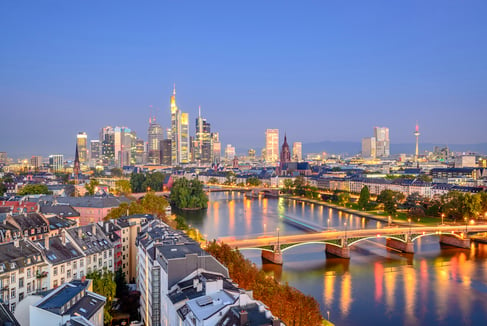 Valicare website
Valicare, headquartered in Frankfurt am Main, Germany, offers GMP compliance services for the regulated industry since 2002. Whether you need assistance with GMP/GxP consulting, audits, training, documentation, or validation projects, we've got you covered! Here you will find the right
Frequently asked questions
Compliance in pharmaceutical industry mainly refers to GMP compliance, meaning compliance with current legally binding pharmaceutical quality system requirements as outlined in worldwide aligned GMP regulations.
Regulatory compliance requires companies to fulfill all legally binding prerequisites given by a respective drug law to guarantee quality, safety and efficacy of a drug product, as described e.g. in international standards and national laws.
Regulatory compliance is ensured by covering all regulatory requirements referring to the market authorization of a drug product for a specific pharmaceutical market. General guidance on those requirements, arising from with manufacturing license, clinical trial authorization, drug registration and manufacturing authorization, can be found on the homepage of the ICH (International Council of Harmonization of Technical Requirements for Pharmaceutical for Human Use).
Process validation is the documented evidence that a manufacturing process leads to a pharmaceutical product of reproducible quality with pre-defined specifications.
Cleaning validation is the documented evidence that a reproducible cleaning process leads to a predefined reduction of contaminants and is mandatory for multipurpose process equipment.
Analytical method validation (AMV) is the documented evidence that an analytical method is suitable for intended use within pre-defined ranges. The internationally accepted common standard for AMV in the pharmaceutical industry is the ICH Q2(R1).
Regulatory compliance is monitored, for example, as part of inspections by the authorities. The medicinal product manufacturer is obliged to implement a PQS (pharmaceutical quality system) to follow and monitor the regulatory and GMP compliance. The PQS must be comprehensively documented using instructions. It records and includes all aspects that affect the quality as well as safety and efficacy of the medicinal product. The implemented quality system covers the entire lifecycle of the medicinal product from pharmaceutical development through technology transfer to commercial production until the product is discontinued. The quality tools, ongoing reviews, and verification as well as qualification of equipment, maintenance and validation of processes are some examples of monitoring regulatory compliance all covered by pharmaceutical quality assurance.
The regulation of pharmaceuticals provides the legal basis for quality, safety and efficacy of products which cannot obviously be evaluated by the end-user. The manufacturer of medicinal products should produce reproducible products in terms of quality attributes by means of validated production processes for the intended use with the main objective of patient safety. All processes and phases, from pharmaceutical development through technology transfer to commercial production until the product is discontinued, are regulated by the directives of authorities worldwide to achieve the safety of end users (patients).
Compliance with the regulated requirements (e.g. by EMA, FDA) is monitored via an implemented quality system, which is established to manage the company quality policies, procedures, and processes, as well as continuous improvement. The pharmaceutical quality system assures that the desired product quality is routinely met, and suitable process performance is achieved. The evidence of conformity is provided e.g. by procedures, protocols and linked documents for all operational processes from material acquisition, production, and testing to storage, import/export and market placement.
GMP data are generated, acquired, or collected as part of the GMP manufacturing site, clinical trials or development. This includes activities such as equipment and facility qualification and process and analytical method validation, raw and derived data as electronic documentation systems and paper-based documentation.
Prospective validation are the validation activities carried out before routine production of products intended for sale. Once the process is validated, the produced batches can be launched for sale.
Third-party audits are audits conducted by an independent third-party expert company, which was appointed by a pharmaceutical manufacturer) to inspect a supplier (auditee), e.g. as part of the supplier qualification of raw material, intermediate product, active pharmaceutical ingredient and excipient manufacturers, as well as equipment vendors, contract manufacturers, contract laboratories and service providers. The key component of a third-party audit is the independence of the audit company, which must be free of any conflict of interest.
Medicinal products are regulated by GMP guidelines. These are based on international standards and regional or national laws. In the U.S., pharmaceutical products are regulated by Title 21 of the Code of Federal Regulations (CFR), in the EU by the EU-GMP guideline, and by local guidelines in other countries.
These guidelines include requirements regarding pharmaceutical quality management (PQM), personnel, premises, equipment and procedures in manufacturing, quality control and product release, as well as outsourced activities. In addition, there are requirements for inspection and for handling deviations and complaints.
Since 2015, the International Council of Harmonization of Technical Requirements for Pharmaceutical for Human Use (ICH) began with the task of globally harmonizing regulatory pharmaceutical requirements. The alignment of the guidelines is ongoing.
Medical devices are regulated by the FDA in different CFRs (Code of Federal Regulation), e.g. 21 CFR 820 for quality management and European Medical Device regulation EC 745/2017 (MDR), mandatory since 05/2021. Many requirements seem similar to those for medicinal products, but this mainly concerns the continuous risk and quality management, the complete traceability and the consideration of the entire product life cycle. Additionally, a person (PRRC) is personally responsible for ensuring regulatory requirement and compliance.
To bring a medical device to the market, a Notified Body must be appointed to inspect and approve all technical and developmental documentation, risk assessment and measures focused on patient's safety. This also includes the requirements for clinical evaluation and post-market surveillance.
In the pharmaceutical environment, the use of good practices is mandatory. The most prominent procedures are to be found in manufacturing (GMP), distribution (GDP), and documentation (GDocP). This type of abbreviation is also commonly used in clinical practice (GCP), in laboratory work (GLP), in automated manufacturing (GAMP) and in pharmacovigilance (GVP). The European Medicines Agency (EMA) provides guidelines for defining and safeguarding these practices. In the U.S., the FDA provides similar guidelines.
GxP stands for Good 'X' Practice where 'X' is used as a collective term for the middle noun:
GDP – Good Distribution Practice
GCP – Good Clinical Practice
GLP – Good Laboratory Practice
GMP (or cGMP) – Good Manufacturing Practice or current Good Manufacturing Practice
GPvP – Good Pharmacovigilance Practice
GDocP – Good Documentation Practice
GEP – Good Engineering Practice
GAMP – Good Automated Manufacturing
In case of advanced medicinal products of biological origin, the GMP requirements are adjusted to the products' special demands, especially in the U.S. and in the EU. These products are defined in the U.S. as "of biological origin" and in Europe as "Advanced Therapy Medicinal Products" (ATMP). These products are mostly applied in special individualized therapies.
In contrast to the classical pharmaceutical industry, alternative manufacturing and quality control approaches are allowed, if the modifications follow the risk-based approach, are traceable and guarantee quality, safety, and efficacy of the product. Therefore, special instructions and requirements have been added to the guidelines.
Clear details on regulatory supervision and approvals can only be given for the U.S. and the EU; the Asia-Pacific region has no harmonized regulatory framework. Although China is ranking high in global advanced therapy clinical trials, their Drug Regulatory Action Plan (2019) and special guidelines are relatively young and not internationally harmonized.
Legal framework in the U.S. is profoundly established. For biological medical products, it is provided by section 351 of the Public Health Service Act (PHSA) and the Food and Drug Administration Act (FDCA), in detail by 21 CFR 600-680 and 1271.
In the EU, regulation EC No. 1394/2007 is binding for all ATMPs, which are therapeutically applied (in either case studies, clinical trials, or routine healthcare). They require at least a manufacturing authorization assigned by local authorities. Clinical trials are subject to the respective national authorities where the clinical trial is done. The application of the central European marketing authorization must be submitted to the European Medicines Agency (EMA).
In the U.S., the Food and Drug Administration (FDA) is responsible for regulation and approval. Application is under control of the Centre of Biological Evaluation and Research (CBER) and the Office of Tissue and Advanced Therapies (OTAT).
In the EU, the European Medicines Agency (EMA) regulates and approves ATMPs. EC 1394/2007 defined a Committee for Advanced Therapies (CAT), which reviews all inquiries based on a single evaluation and authorization procedure. The Committee for Human Medicinal Products (CHMP) has special working groups to support the CAT in risk assessment, scientific advice, and support of pharmacovigilance of ATMPs. Application in clinical trials is under control of national authorities. Since 2010, the so-called Voluntary Harmonization Procedure (VHP) can be applied using a simplified approval procedure. Here, a lead evaluating authority of a member state (as rapporteur) is given the opportunity to involve other member states in this approval.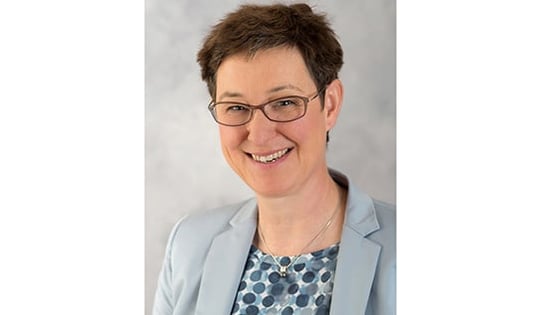 GMP compliance support needed?
Reach out to our experts.
Dr. Ellen Sons-Brinkmann

Phone:

+49 (0)69 153293-709 | +49 (0)172 413 0603
The right Service for you
patents and patent applications
machines installed world-wide