Gentle, safe, and fast – these are the top priorities when tray loading vials or cartridges. Syntegon's solutions take care of those crucial tasks: all cartridge and vial loading solutions have been designed for smooth transport and high output, processing up to 24,000 units per hour with reduced error rates.
Thanks to special conveyor transport systems, operators can fully trace the containers. Handling robots further contribute to reproducible processes, as they precisely pick and place the containers. A multitude of loading patterns and low format part numbers ensure convenient, highly flexible changeovers.
Features of our tray loading machines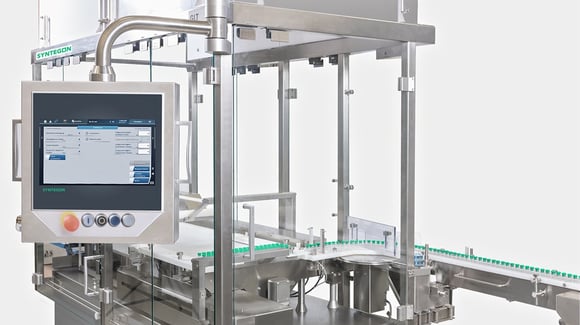 GLT- Horizontal accurate tray loading of vials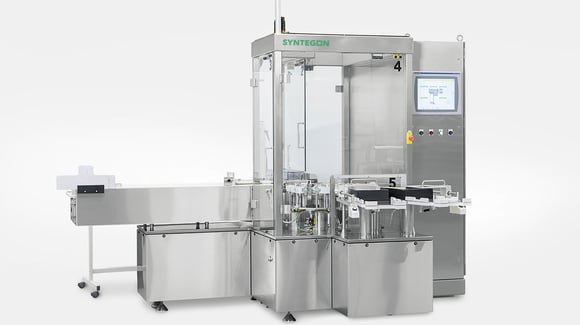 TLU - High speed tray loading of cartridges
GLT - Horizontal accurate tray loading of vials
A unique loading concept makes the GLT the optimum choice for accurate, horizontal tray loading of vials. Thanks to a combination of infeed star wheels, transport belts and pusher bars, the system aligns vials in front of the loading platform without guides, thereby minimizing faulty runs. In terms of flexibility, various loading patterns and tray configurations make it highly adaptable, which is backed by a reduced number of format parts for fast changeovers. High outputs of up to 24,000 vials per hour lay the basis for productive tray loading.
Benefits
Effective, user-friendly traying
Flexible tray configurations
Servo-based vial count
Tray loading from a single position
Technical data of our tray loading machines
up to
mm height of cartridges
Technical data overview
| | | | | |
| --- | --- | --- | --- | --- |
| | GLT | TLU-C | TLU-V | TRL |
| Output | 24,000/h | 600/min | 400/min | 400/min |
| Height | Up to 110 mm | Max. 142 mm | Up to 75 mm | - |
| Diameter | 16-55 mm | 6,5-22,5 mm | Max. 30 mm | - |
| Tray size | - | 1550x1350 mm | Depending on customer requirements | Up to 6100 mm x 1016 mm |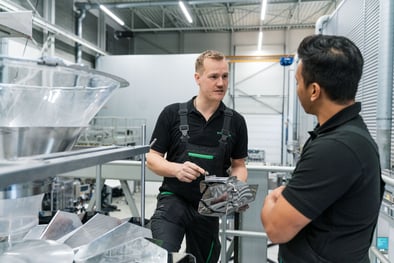 Find out more about our Service Agreements here.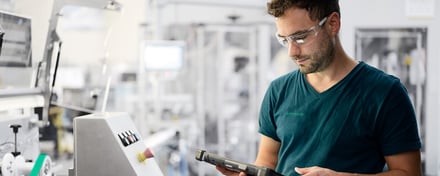 Find out more about Digital Solutions here.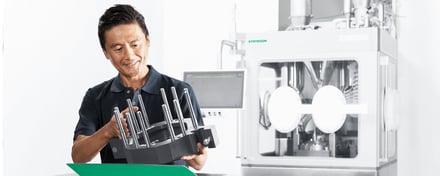 Find out more about Parts here.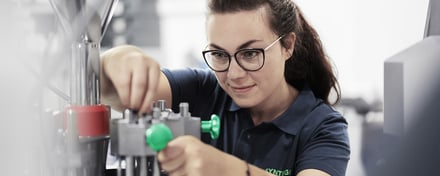 Find out more about Maintenance here.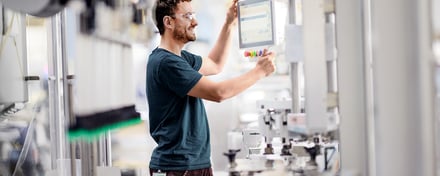 Find out more about Technical Support here.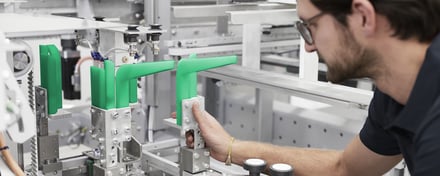 Find out more about Modernizations here.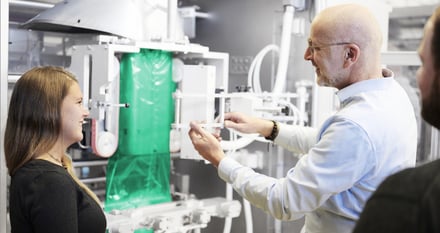 Find out more about our Training here.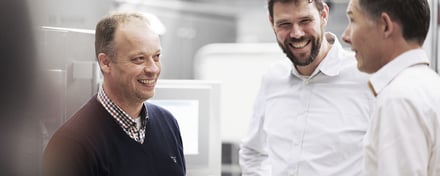 Find out more about our Expert Services here.
Why choose a Syntegon tray loading machine?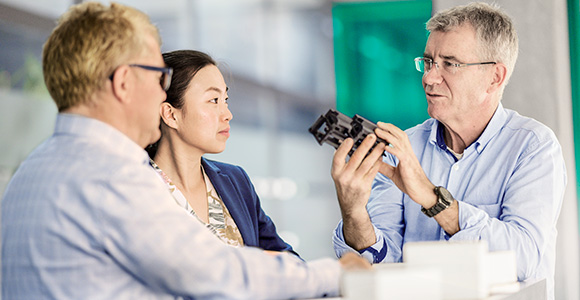 About us
---
Processing and packaging for a better life – this is what our employees work for every day. Looking back on a 160 years of experience, the portfolio of intelligent, innovative and reliable solutions help our customers in the global pharmaceutical and food industries to improve people's life.
With 1,100 service experts and a comprehensive service portfolio throughout the entire machine lifecycle from spare parts management to digital line optimization, Syntegon lays the foundation for smooth production processes for all customers.
patents and patent applications
machines installed world-wide
Our customers are also interested in

Cartridge filling machines » Syntegon
Performance meets precision in Syntegon's cartridge filling and capping machine portfolio. Our solutions for all output ranges help you process cartridges at optimum conditions.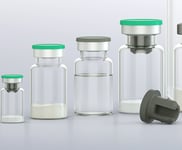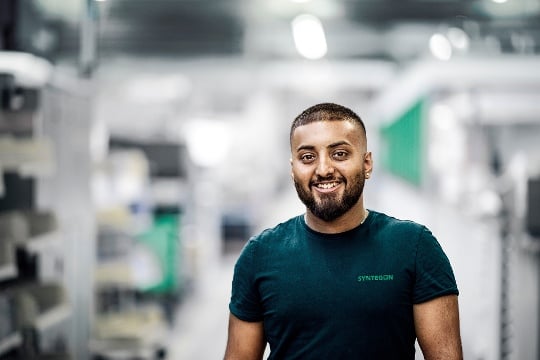 Interested in tray loading machines?
Local Agent
---