Processing and packaging for a better life
Processing and packaging for a better life – this is what 5,800 Syntegon employees work for every day. Be it with individual machines, automated packaging systems, or services, we help our customers in the global pharmaceutical and food industries to improve people's lives with our more than 160 years of experience.
In pharmaceutical packaging and processing, our intelligent technologies enable the safe and high-quality production, processing, filling, inspection, and packaging of liquid and solid pharmaceuticals. In the area of food packaging and food processing technology, we offer innovative and reliable solutions for various products like bars, cookies, confectionery, fresh and frozen foods, as well as dairy products.
We focus on our impact on environment and society in everything we do. Syntegon is a leader in the development of sustainable packaging solutions, reduces the energy consumption of its machines and pursues ambitious goals to lower its emissions.
patents and patent applications
machines installed world-wide
Our machines and services stand for reliability.
We always deliver the quality you require and enable decades of operation without unplanned downtime. Our machines are flexible in terms of formats, pack styles, and processes. We always focus on your goals: high efficiency, quality, and delivery performance.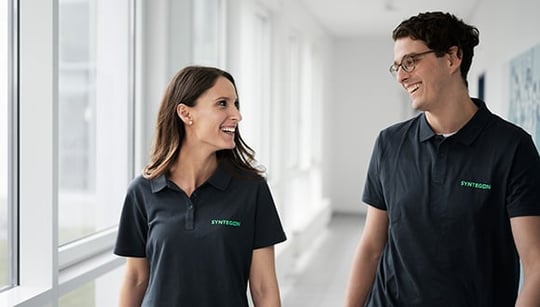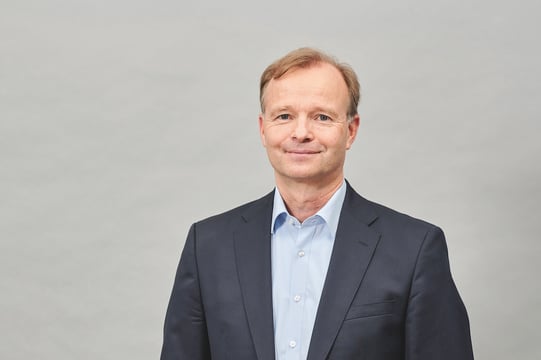 Dr Michael Grosse, CEO
"At Syntegon, our aim is to develop intelligent and sustainable processing and packaging solutions that improve the lives of consumers and patients. Our technology and services enable the production and preservation of high-quality foods and provide the highest level of product protection.
Syntegon also helps guarantee worldwide access to safely packaged and affordable medicines. In this way, we make an important contribution for a better life of people all around the world."
Syntegon was founded in 1969 as Robert Bosch Apparatebau GmbH. In 2020, we left the Bosch Group and have since been known as Syntegon. Our experience goes back more than 160 years, as proven by the foundation of Geiger & Hesser in 1861, which has been part of our company since the 1970s.
1861
Geiger & Hesser is established. The company is known as the cradle of German packaging machine engineering. It has been part of Syntegon since 1977.
1969
Robert Bosch Apparatebau GmbH isestablished, later to be renamed Bosch Packaging Technology.
2020
Bosch Packaging Technology becomes Syntegon.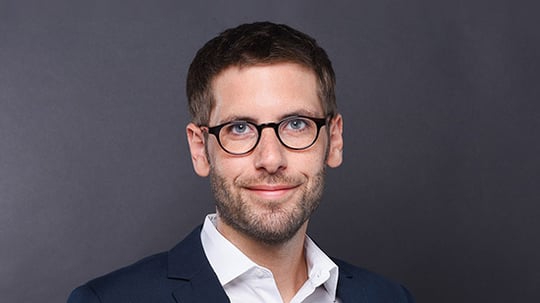 Interested in Syntegon?
Reach out to our experts.

Spokesperson Corporate Communications
Syntegon Technology
Patrick Löffel

Phone: +49 7151 14 2732