Qualification and validation services
As subject matter experts (SME) with decades of experience in solid and liquid manufacturing operations, we offer a wide range of EU GMP/PICs and US cGMP-compliant qualification and validation services. You can choose from our different activities according to your needs. With several workshop offers and a clear communication, we make sure you always have an understanding and full control of all Syntegon activities regarding your project. We deliver what you need while providing full transparency concerning all your ordered services.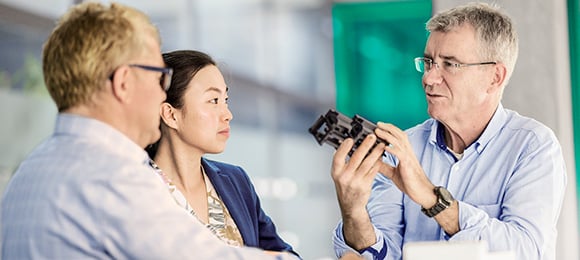 Syntegon qualification philosophy
---
Do it once, and do it right! In line with this philosophy, we make sure you receive exactly the documented evidence you require for compliance inspections. Our dedicated experts will be happy to execute your IQ and calibration, as well as OQ after final installation at your site. They will of course also assume responsibility for task and time management. They are accompanied by a team of SMEs to cover all commissioning and qualification (C&Q) areas. Our offer includes workshops for various project stages and the use of calibrated measuring devices.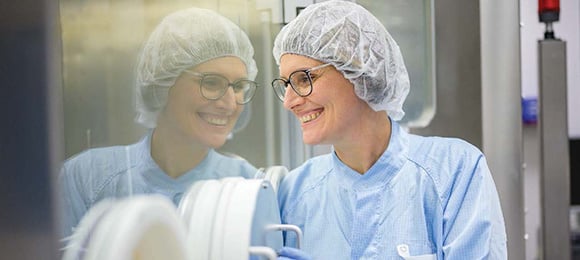 Experience and reliability
---
Syntegon has 25 years of experience in isolator filling line qualification and validation. We have brought almost a thousand qualification projects to a successful close. How do we do it? Our team comprises close to 100 experts with a background in engineering or natural sciences. Our designated qualification project managers are available for projects of different levels of complexity – from start through qualification to lifecycle support. Based on the proven Syntegon SOPs (Standard Operating Procedures), they are supported by design engineers, programmers, technicians, electricians, and further skilled staff according to project demand.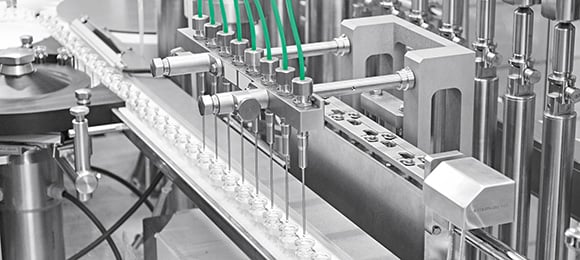 Recommended qualification and validation activities
---
Backed by our long-standing expertise, we have compiled an overview of qualification and validation activities for your pharmaceutical liquid filling processes:
Project Quality Plan (PQP) incl. workshop
Design Qualification (DQ) workshop
Risk analysis (RA) incl. workshop
Disaster Recovery procedure testing
Installation Qualification (IQ)
Calibration
Operational Qualification (OQ)
Computer System Validation (CSV)
Isolator Process Development (PD) and Validation (PV), incl. incoming goods inspection for biological indicators (BI)
Requirement Traceability Matrix (RTM)
All our recommended activities are part of the equipment lifecycle. If you need more information or expert advice, we will be happy to help!
Interested in qualification & validation services?
Reach out to our experts.
Dr. rer. nat. Berthold Dürthorn

Contact us
The right Service for you
patents and patent applications
machines installed world-wide