Tablet coating is an important process step in tablet production. The pharmaceutical industry needs solutions that meet coloring and taste-masking requirements, as well as high demands from applications such as enteric coatings, controlled release coatings or the addition of an active ingredient. With our vast experience from the former Manesty brand, combined with Hüttlin's strong innovation and process expertise in mixing, spraying and drying, Syntegon has created a new benchmark for tablet coating: our new Sepion tablet coater.
Features of our tablet coater​
Closed, clean and contained
The Sepion drum coater is designed for closed charging, sampling, and discharging. Its door is equipped with 3-clamp connections that allow for flexible interfaces, e.g. for a containment upgrade for coating tablets with highly potent active ingredients. Additionally, Sepion comes with a fully automatic cleaning system.
A drum like no other
The extended drum length ensures a shallower tablet bed and results in a higher coating frequency per tablet, while allowing for an increased number of spray guns. The result: high spray rates and shorter process times. The 51% open drum area further supports a higher drying capacity.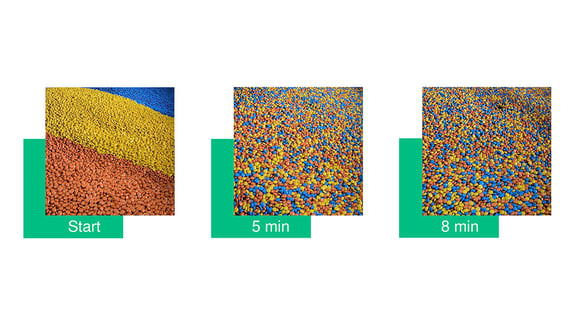 Flexible batches and uniform mixing
The drum of our Sepion coater is unique: its fully welded mixing baffles achieve filling levels between 10 and 100% with no baffle changes. At the same time a 100% filling level ensures uniform blends with a relative standard deviation of less than 3% in less than 8 minutes.
An automated spray arm
Our drum coater comes with an automated spray arm. Depending on the filling level, you can adjust the optimum gun-to-bed distance via the HMI. This allows you to maintain the ideal spray angle without further manual intervention and enhance operator safety.
Sensoric efficiency
An optional laser measures the gun-to-bed distance and allows for a fully automated recipe-driven adjustment, eliminating the need for manual operator intervention. For temperature-sensitive products and maximum product safety, the Sepion coater can be equipped with an infrared sensor to accurately measure the tablets' surface temperature.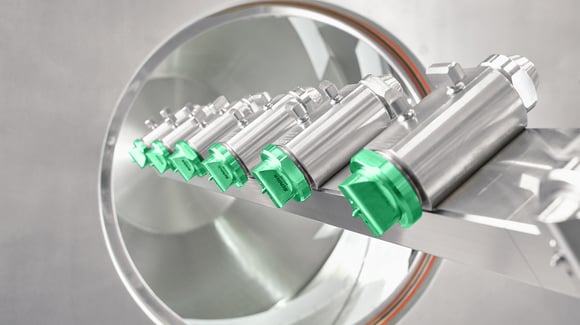 Spray arms for all needs
The standard spray arm of our Sepion coater provides anti-bearding spray guns with individual supply tubes for liquids. The optional Pro version has a common liquid and compressed air supply that integrates all hoses and features a tool-free quick-release system, avoiding misalignment and further reducing set-up and cleaning times.
High-quality cleaning
With our cleaning systems, we aim for the highest efficiency. Depending on the product and available cleaning media on site, you can choose between different cleaning skids. A zoned, recipe-driven system combined with cleaning nozzles for all product contact surfaces achieves reproducible and validatable results.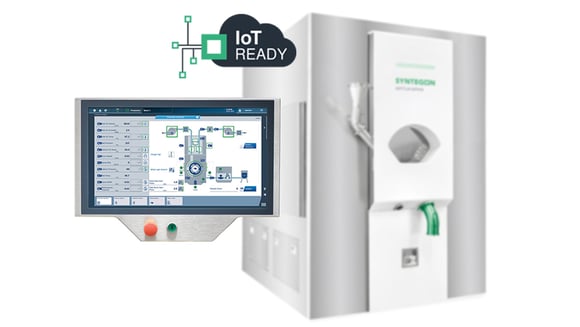 IoT READY
The Sepion series comes with Syntegon's latest, IoT-ready, Human Machine Interface (HMI) ─ an intuitive and modern solution for easier process control and monitoring. It can even be connected to Synexio, our cloud-based software solution for the collection, evaluation and visualization of machine and production data.
Are you looking for a solution for early-stage development?
Our tabletop unit Solidlab 1 enables you to test small R&D batches in a fast and easy way. As an ideal solution for your feasibility studies, it can be equipped either with a fluid bed or a drum coater module. The drum coater version comes with two different drums for batches from 0.25 to 1.2 kg. Unlike most other solutions in the market, the Solidlab 1 comes with our PROVICON control system featuring open recipe creation and management for a time-saving product development.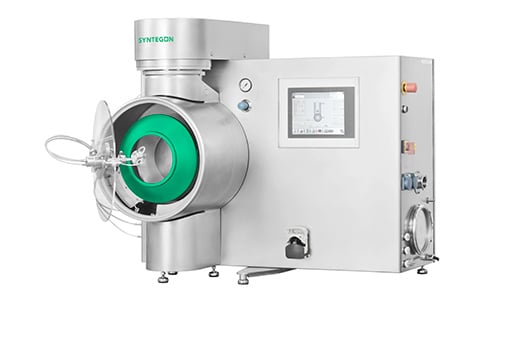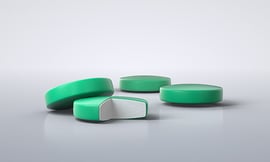 Tablets at their best
Outstanding granule properties like smooth flowability and an ideal particle size distribution result in excellent compression characteristics – even at very low API concentration, e.g. for cancer therapy.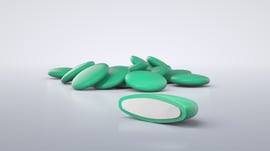 Sugar coating
Sugar coating is typically used for existing formulations, particularly in pain relievers. Usually the weight gain is between 70 and 100 %.
Technical data of our tablet coating machines
starting from less than
liter
drum capacity up to
liters
from 10 to
% batch size flexibility
Technical data overview
Solidlab 1

R&D scale

Solidlab 2 Plus

R&D scale

Sepion

Production scale

Drum size (l)

0.8; 1.5

exchangable drums

2; 4; 8; 16

exchangable drums

175 – 1,000

fixed drum size

Batch size (kg)
250 g to 1.2
0.8 to 12.8
14 to 800
At a density of (kg/l)
0.8
0.8
0.8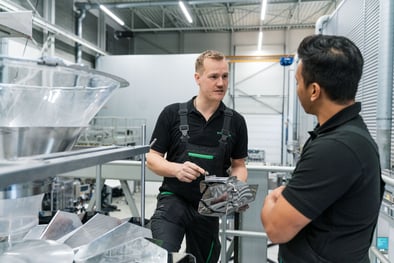 Find out more about our Service Agreements here.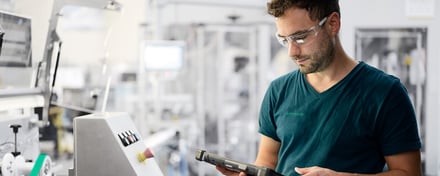 Find out more about Digital Solutions here.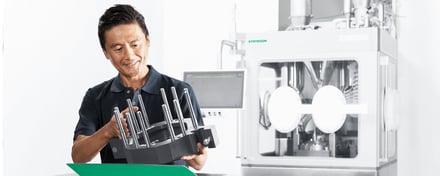 Find out more about Parts here.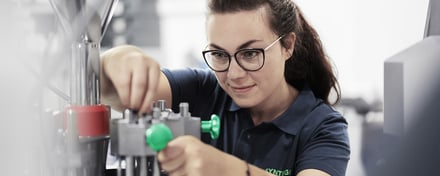 Find out more about Maintenance here.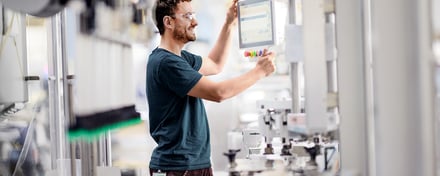 Find out more about Technical Support here.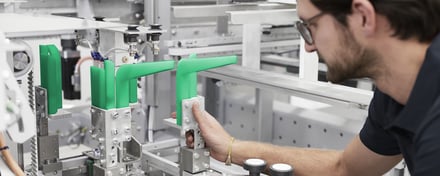 Find out more about Modernizations here.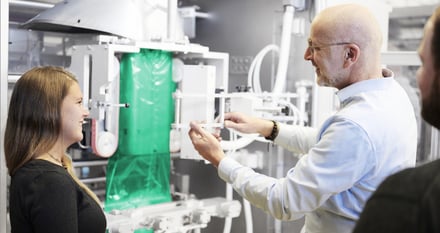 Find out more about our Training here.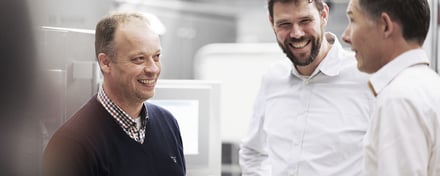 Find out more about our Expert Services here.
Why choose a Syntegon tablet coating machine?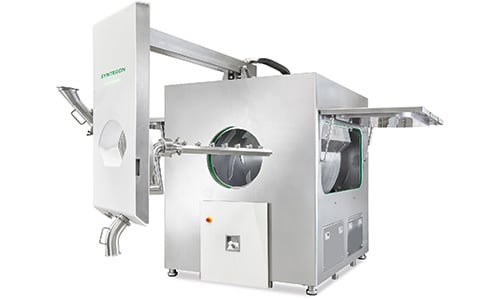 About us
---
Oral solid dosage forms (OSD) are our specialty: in the course of our long business history, we have supported countless industry players across the globe and shared our rich expertise in tablet coating. As an innovation-driven company, we are far from maintaining the status quo: over the last few years, we have been actively pursuing new ways to advance OSD manufacturing. Download our selection of brochures to find out more.
satisfied customers across the globe
OSD: Many facets – one partner
Oral solid dose (OSD) manufacturing is a demanding endeavor. There is no better partner to tackle those tasks with than Syntegon. Our OSD services and process technology will make your production a rock-solid success. Find out more in this video.
https://www.syntegon.com/hubfs/Content/1-Solutions/1-Pharma/1-Technology-pages/30-Tablet-Coating/Syntegon_Huettlin_Sepion.pdf|Syntegon_Huettlin_Sepion https://www.syntegon.com/hubfs/05_website/Content/1-Solutions/1-Pharma/1-Technology-pages/35-Fluid-Bed-system/SYN_RnD_Equipment_brochure_EN-DP_23.pdf|RnD_Equipment_Brochure_SYN https://www.syntegon.com/hubfs/05_website/Content/1-Solutions/1-Pharma/1-Technology-pages/35-Fluid-Bed-system/SYN_Containment_Brochure_EN-DP.pdf|Containment_Solutions_OSD_brochure_SYN https://www.syntegon.com/hubfs/05_website/Content/1-Solutions/1-Pharma/1-Technology-pages/35-Fluid-Bed-system/SYN_Pharma-Solid_brochure_EN-DP.pdf|Syntegon_Brochure_Pharma_Solid_overview https://www.syntegon.com/hubfs/05_website/Content/1-Solutions/1-Pharma/1-Technology-pages/35-Fluid-Bed-system/PDH_Services_en.pdf|SYN_broschuere_Huettlin_Services_EN-DP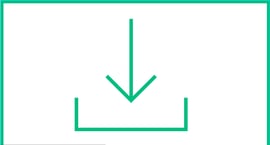 Sepion brochure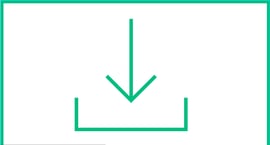 R&D brochure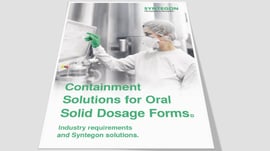 Containment Brochure
Industry requirements and Syntegon's containment solutions for OSD forms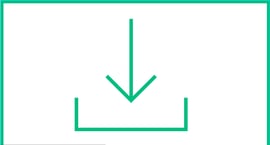 Pharma Solid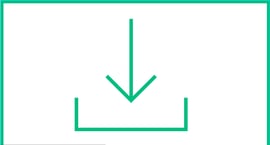 Hüttlin Services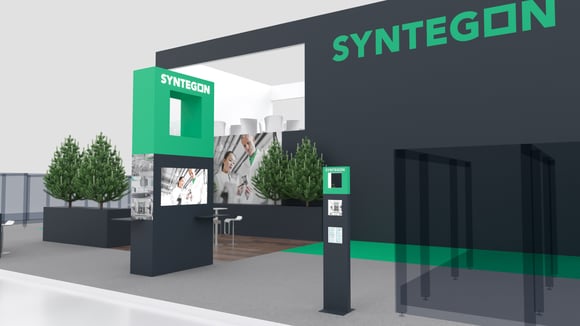 Events » Syntegon
Our specialists will be happy to meet you at numerous events all over the world – virtually and on site, for example at trade shows, conferences, or in webinars.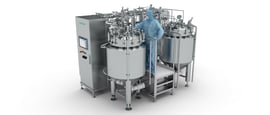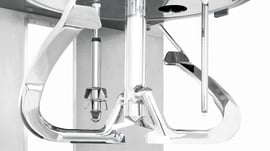 High-shear mixer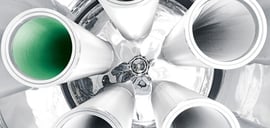 Fluid bed

Tablet compression

Capsule filling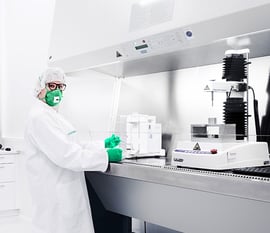 Pharma services (Solid)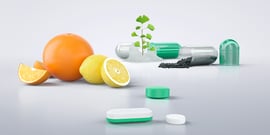 Nutrition and health services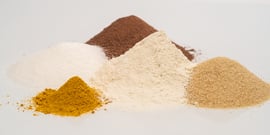 VFFS of powder and granules​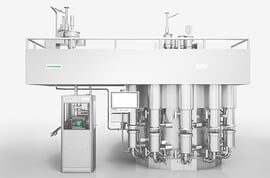 Continuous manufacturing
Frequently asked questions
Coating is crucial for tablets: from coloring and taste-masking to functional coatings, it can support the identification and application of the tablet. Enteric coatings and sustained/controlled release coatings ensure that the right amount of API is released at the right location at the right time. Moreover, APIs can be part of the coating suspension (active coating).
Drum coaters are typically used for the film and/or sugar coating of tablets. The core of a drum coating machine is a horizontally rotating, perforated drum with baffles that support the homogeneous mixing of tablets. In order to apply the coating suspension, the drum features spray guns that are positioned on a spraying arm which is positioned in parallel to the tablet bed. The types of coating that manufacturers can realize with a drum coater include color coating, taste-masking, enteric coating, controlled release coating as well as active coating.
A drum coating machine ensures three essential tablet coating steps, including tablet mixing, spraying of the coating suspension, and drying of the coated tablets.
To minimize risks for personnel, products and the production environment, closed charging, sampling and discharging is of utmost importance – especially when it comes to contained applications. A closed process ensures a high-quality OSD product for patients.
For pharmaceutical manufacturers, flexibility is key. Modern equipment allows for filling levels ranging from 10 to 100 percent to process different batch sizes in the same drum, preferably with no changeovers, e.g. baffle changes.
When it comes to coating uniformity, the right gun-to-bed distance is crucial to avoid any overlaps or gaps in the spraying pattern. State-of-the-art machines come with a fully automatic adjustment of the gun-to-bed distance, supporting contained applications without manual intervention. Additionally, a fully automatic adjustment of the gun-to-bed distance provides more flexibility, e.g. the above-mentioned drum filling levels of 10 to 100 percent.
Another key requirement of pharmaceutical manufacturers is process efficiency. Extending the length of the drum allows for a shallower tablet bed and results in a higher coating frequency per tablet. At the same time, manufacturers can increase the number of spray guns, resulting in higher spray rates and significantly shorter process times.
By significantly reducing process and cleaning times, drum coating contributes to less energy consumption and supports a more sustainable operation.
Interested in tablet coater machines?
Local Agent
---