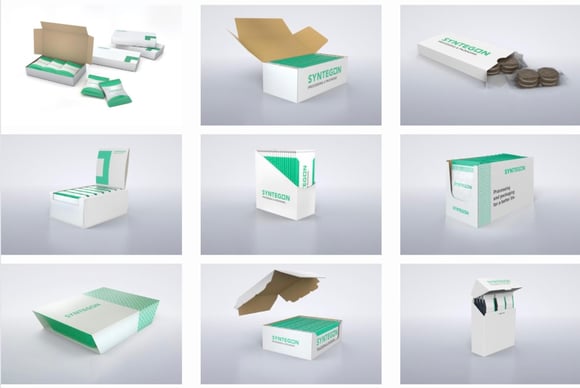 Syntegon is your reliable partner for flexible cartoning technology. Whether you are an aspiring start-up or a global market leader, we offer efficient automatic cartoners for everyone. From single stand-alone cartoning machines to completely integrated systems, we will find the right secondary packaging solution for you. Our broad portfolio of topload cartoners, endload cartoners or wraparound cartoning machines safeguards the quality of your products.
Cartoning technologies
Whether you are an aspiring start-up or a global market leader, we offer efficient cartoning solutions for everyone. With our customer-focused portfolio of single cartoning machines and fully integrated systems, we will provide a tailor-made packaging solution for your requirements.

Flip through the slider and learn more about our solutions for carton forming and carton closing, integrated topload cartoning, endload and wraparound cartoning as well as our options for product handling.
Forming and closing
Syntegon offers a comprehensive portfolio of carton formers and carton closers. They can be operated as stand-alone machines or they can be seamlessly integrated into a complete packaging system. Our flexible equipment covers a wide range of packaging formats at low-, mid- or high speeds. Syntegon carton formers and carton closers are suited to pack even sensitive products like bars, baked good or cookies thanks to their gentle handling options. Moreover, our cartoners offer flexible solutions to automate single process steps easily and efficiently.
Carton former portfolio: Kliklok ACE, Kliklok SR, Kliklok ECT, Kliklok Genesis, Kliklok Transformer, Doboy Cobra, Doboy 7520
Carton closer portfolio: Kliklok Vari-Straight, Vari-Right, and Vari-Pitch, Kliklok Smart 3, Kliklok C1F
Integrated topload cartoning
We attach great importance to gentle product handling so that your product is fully protected. All integrated topload cartoners from Syntegon work with high precision and reliably form, load and close a large variety of carton sizes and formats. The proven TTM integrated topload cartoner platform combines high OEE, a compact footprint with pack style flexibility, as well as fullcarton control and fast format changes. The latest addition to the TTM toploading platform is the Sigpack TTMD: it includes seamlessly integrated delta robots that can pick randomly distributed products directly from the infeed conveyor and load them flat or on edge into cartons, trays or other containers. The TTMD is suitable for a wide range of products to be top loaded into many different carton and tray sizes.
Integrated top load cartoning equipment portfolio: Sigpack TTME, TTM1, TTMX-1, TTM2, TTMD, TTMFL, Kliklok ITC
Endload cartoning
Looking for hygienic endload cartoning solutions? Our endload cartoning equipment is designed to meet a wide range of customer product, pack style and speed requirements, including bag-in-box, fresh and frozen foods, bars and bakery applications. The equipment is designed for easy cleaning and maintenance. Stainless steel constructions make the endload cartoners ideally suited for food products with high sanitation demands. All endload cartoning machines feature a patented Kliklok rotary feeder and can be combined with our product handling equipment for a one stop shop solution.
Interested in learning more about our latest portfolio introduction the Kliklok BEC endload cartoner?
At Interpack 2023, we launched the new Kliklok BEC, compact endload / side load cartoning machine. Read all about it: : Kliklok BEC
Endload cartoner equipment portfolio: Kliklok Enterprise, Kliklok MEC, Kliklok BEC, Kliklok Prima
Wraparound cartoning
Wraparound cartoning, or sleeving, is a popular pack style in many industries, especially when it comes to sustainable packaging solutions. Carton sleeves may replace plastic wraps. Carton sleeves conserve paper, energy, and consumables costs. Our proven wraparound cartoning equipment handles a wide range of different products, carton styles and shapes – you can even choose between a lock or glue carton closure. Moreover, the cartoners accommodate the sleeving of meal trays, tubs, and pots, either individually, double-row and stacked.
Wraparound cartoner equipment portfolio: Kliklok Elite, Kliklok C-150, Kliklok C-80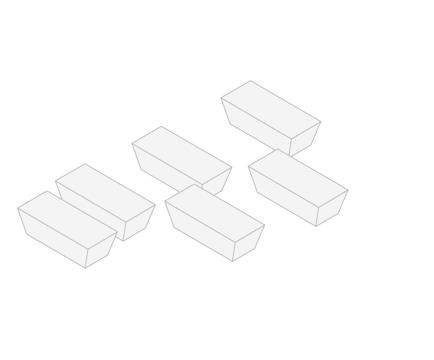 Handled with care
Our range of handling equipment complements the easy integration of Syntegon cartoning machines into packaging systems. You can add functions like collating, stacking, timing and placing randomly arriving products into chains or onto belts to feed endload or topload cartoners. Trust in our long-standing packaging expertise and proven technologies – from gentle handling to optimum transport protection.
Handling equipment portfolio: Syntegon RPP, Kliklok RAT, Kliklok RTS, Kliklok Siptu, Kliklok Trac, Kliklok CLS 120, Kliklok Interceptor, Kliklok Smart Scroll, Sigpack TTML
Syntegon´s sustainable solutions include cartoning equipment. All of our equipment is designed for maximum efficiency. Avoiding carton rejects is not only economically interesting, but also makes a positive contribution to the environment.
Furthermore, we offer various glue-saving cartoning technologies which make your secondary packaging particularly sustainable.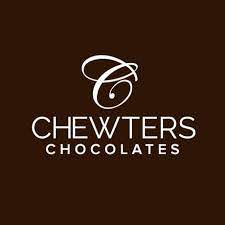 Chewters Chocolates, Canada
Fast-growing chocolate producer is keeping pace with demand growth with packaging lines from Syntegon.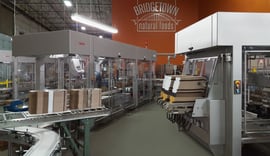 Bridgetown Natural Foods, United States
Flexible topload cartoning solution for co-manufacturer.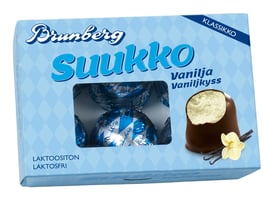 Brunberg OY, Finland
Compact, efficient and reliable topload cartoner to pack delicate chocolate kisses.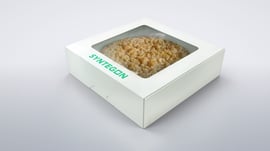 Endload cartoning lines for mini cakes
Co-manufacturer and co-packer needed to expand production quickly to accommodate a new product launch.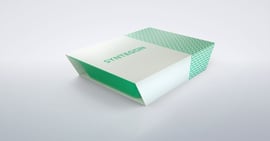 Endload cartoning lines for frozen meals
Large frozen food processor was looking to upgrade their production facilities.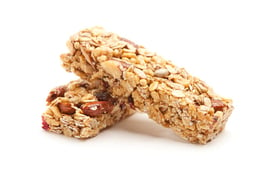 Topload cartoning line for nutrition bars
After winning a contract to produce and package bars, the company needed an adaptive and reliable cartoning solution.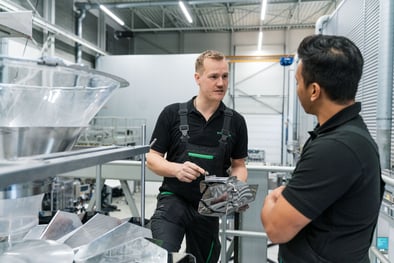 Find out more about our Service Agreements here.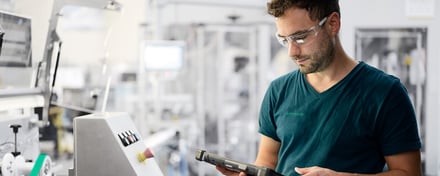 Find out more about Digital Solutions here.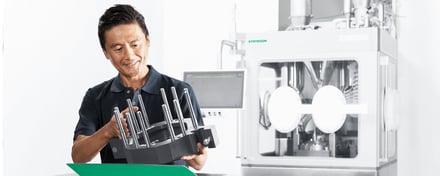 Find out more about Parts here.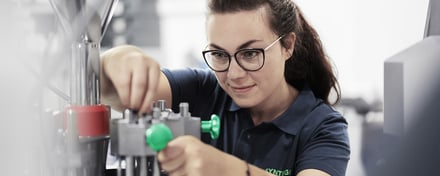 Find out more about Maintenance here.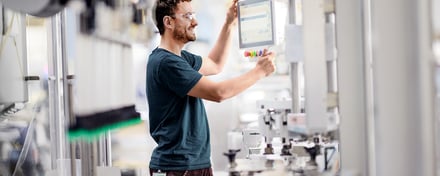 Find out more about Technical Support here.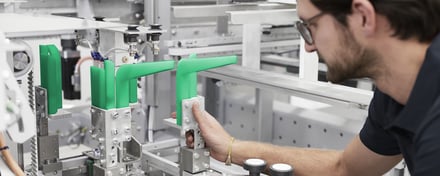 Find out more about Modernizations here.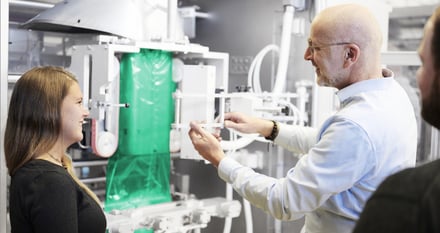 Find out more about our Training here.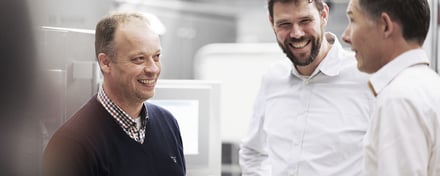 Find out more about our Expert Services here.
Why choose a Syntegon cartoning machine?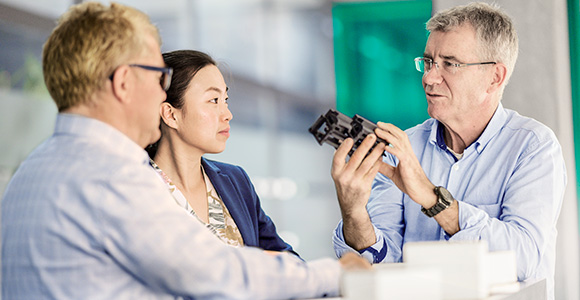 About us
---
Processing and packaging for a better life – this is what our employees work for every day. Looking back on a 160 years of experience, the portfolio of intelligent, innovative and reliable solutions help our customers in the global pharmaceutical and food industries to improve people's life. With 1,100 service experts and a comprehensive service portfolio throughout the entire machine lifecycle from spare parts management to digital line optimization, Syntegon lays the foundation for smooth production processes for all customers.
patents and patent applications
machines installed world-wide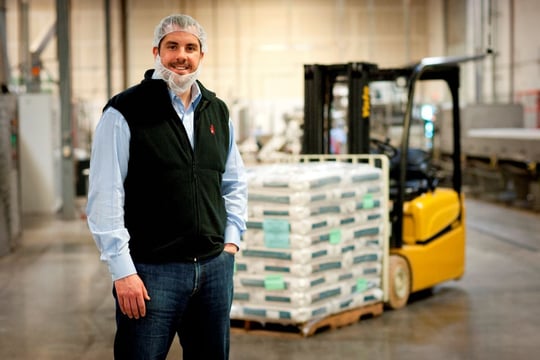 "Fast and error-free format changeovers are essential with our variety of products. The different products and pack styles had to be managed quickly and reliably. That's why the Sigpack TTM1 was our first choice."
Dan Klock, CEO of Bridgetown Natural Foods, U.S.A.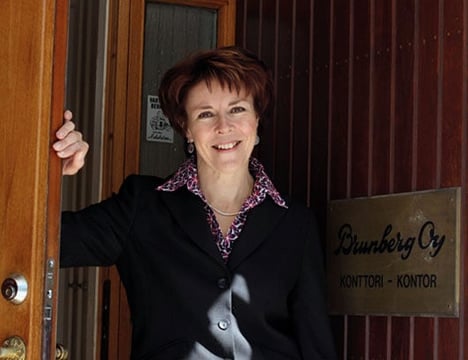 "In order to meet our quality requirements, we produce our goods using modern technology. Naturally, the machine must meet our high expectations, but a reliable partner is just as important to us. Quality also comes from close cooperation, and we feel we are in good hands with Syntegon."
Katarina Enholm, General Manager at Brunberg Oy, Finland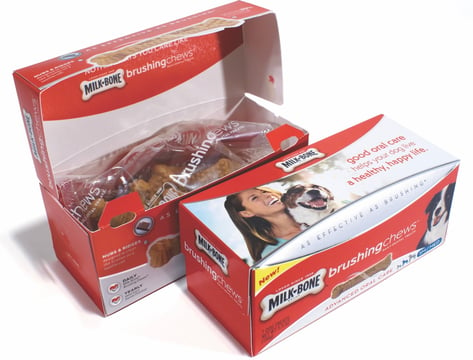 "Out of all the suppliers you are the easiest to deal with."
Paul Baker, Senior Manager of Packaging R&D, Big Heart Pet Brands, U.S.A.
https://www.syntegon.com/hubfs/Content/1-Solutions/2-Food/02-Technology-pages/04-Cartoning/01_Topload%20Former%20Kliklok%20ACE.pdf|01_Topload Former Kliklok ACE https://www.syntegon.com/hubfs/Content/1-Solutions/2-Food/02-Technology-pages/04-Cartoning/02_Topload%20Carton%20Closers%20Kliklok.pdf|02_Topload Carton Closers Kliklok https://www.syntegon.com/hubfs/05_website/Content/1-Solutions/2-Food/02-Technology-pages/04-Cartoning/Syntegon_Sigpack-TTM_2022_en.pdf|Syntegon_Sigpack-TTM_2022_en https://www.syntegon.com/hubfs/05_website/Content/1-Solutions/2-Food/02-Technology-pages/04-Cartoning/Syntegon-Kliklok_Endload-Cartoners.pdf|04_Endload Cartoners Kliklok https://www.syntegon.com/hubfs/Content/1-Solutions/2-Food/02-Technology-pages/04-Cartoning/05_Wraparound%20Sleevers%20Kliklok.pdf|05_Wraparound Sleevers Kliklok https://www.syntegon.com/hubfs/Content/1-Solutions/2-Food/02-Technology-pages/04-Cartoning/06_Product%20Handling%20Machines%20Kliklok.pdf|06_Product Handling Machines Kliklok https://www.syntegon.com/hubfs/Content/1-Solutions/2-Food/02-Technology-pages/04-Cartoning/07_Ultrasonic_Sealing%20Technology.pdf|07_Ultrasonic_Sealing Technology
Cartoning machine downloads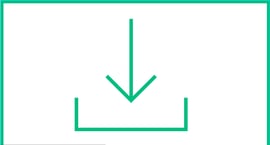 Topload former Kliklok​
Topload Carton Former.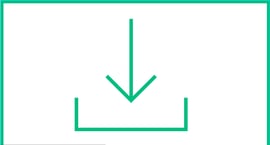 Topload closers Kliklok
Topload Carton Closer.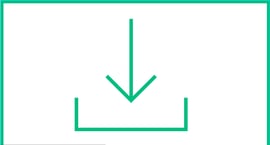 Integrated topload platform TTM
The best when it comes to secondary packaging.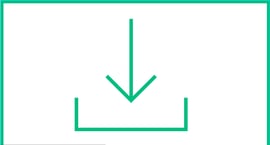 Endload cartoning Kliklok
High speed, high performance.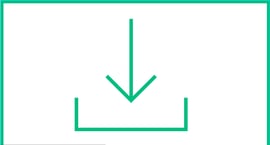 Wraparound Sleevers Kliklok
High speed, wraparound sleeving.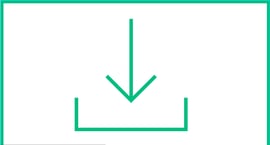 Product Handing Kliklok
Various handling modules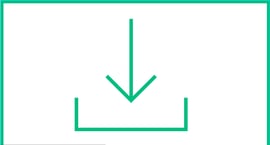 Sealing Technology
Kliklok ACE Ultrasonic Topload Carton Former.
Our customers are also interested in