Bag sealing machines
Syntegon bag closers are ideally suited for a variety of applications from medical and food to non-food items. Our machines feature an advanced sealing technology to ensure bags are properly sealed, especially for medical applications that require hermetic sealing. Our horizontal bag sealers feature an HMI that is situated at the ideal height for the operator, and pivots to allow access on the conveyor side of the system. Syntegon bag closers come in all stainless steel for a hygienic design.
Bag sealing machines & features
Demonstration of a Doboy HS-CII Hand Sealer
Application of a medical bag sealer, CBS-D-750-M
Application of a Doboy GS-1000S bag gluer machine
Our technologies
Syntegon offers various continous bag sealers that are equiped to handle a diverse group of products, including medical equipment. Our high-speed band sealers provide an output of up to 1,000 – 1,200 inches per minute (25-30 meters per minute).
Our portfolio includes the following models: CBS-D-750, CBS-D-750M, CBS-D-1500, CBS-D-1500M, Doboy S-CH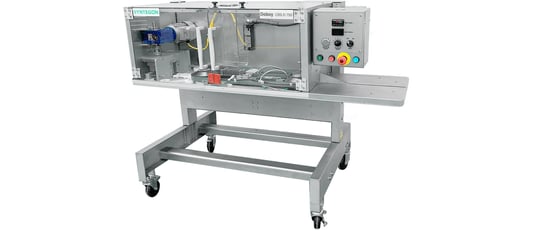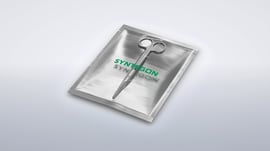 Standard bag
Allows consumer to view item on one side while providing the durability of a metal film on the other.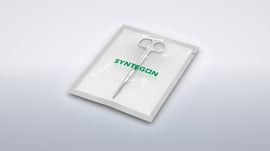 Medical pouch
Suited for surgical and medical equipment. The pouches are similar to a standard bag, but consist of breathable material on one side for sterilization.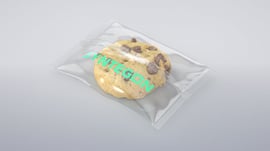 Plastic pouch
A highly flexible pack stlye that can be adjusted for various sizes and multiple applications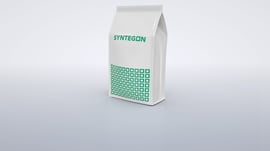 Block bottom bag
Vertical bag with flat bottom and pinched top.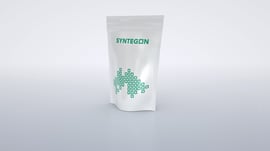 Pull-to-open bag
Vertical Doy-zip bag with flat bottom and sealed top including a pull strip for easy opening.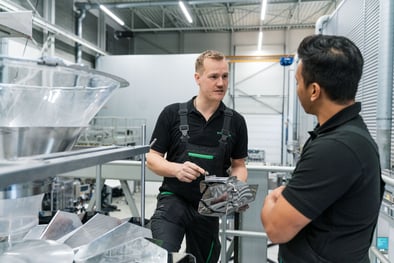 Find out more about our Service Agreements here.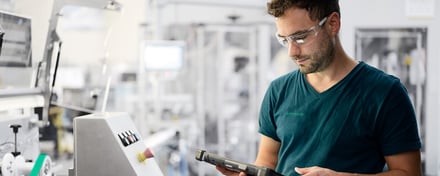 Find out more about Digital Solutions here.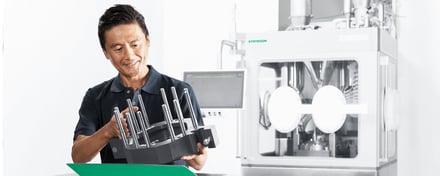 Find out more about Parts here.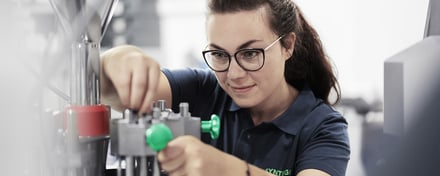 Find out more about Maintenance here.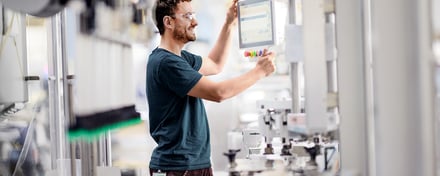 Find out more about Technical Support here.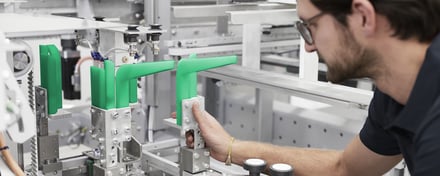 Find out more about Modernizations here.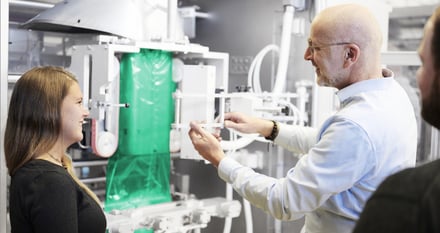 Find out more about our Training here.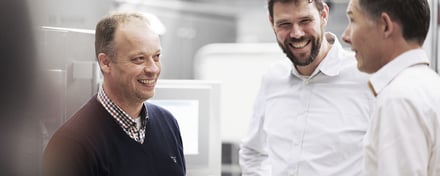 Find out more about our Expert Services here.
Why choose a Syntegon bag sealing machine?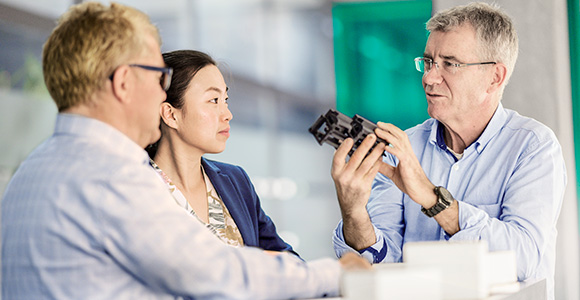 About us
---
Processing and packaging for a better life – this is what our employees work for every day. Looking back on a 160 years of experience, the portfolio of intelligent, innovative and reliable solutions help our customers in the global pharmaceutical and food industries to improve people's life. >With 1,100 service experts and a comprehensive service portfolio throughout the entire machine lifecycle from spare parts management to digital line optimization, Syntegon lays the foundation for smooth production processes for all customers.
patents and patent applications
machines installed world-wide
Our customers are also interested in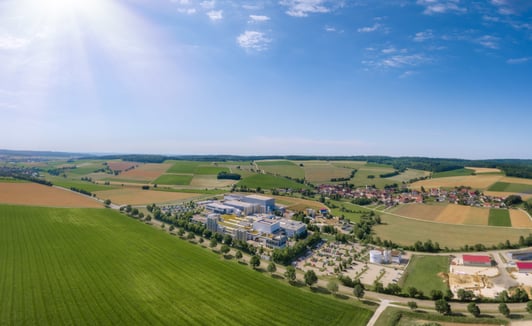 01.12.2023
One step ahead of obsolete components
Discover how Syntegon tackles obsolescence challenges in the dairy industry, offering proactive modernization solutions for Zott and Gropper companies.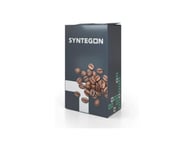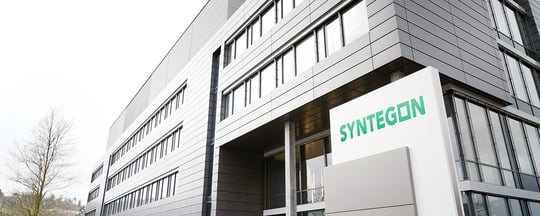 Interested in bag sealing machines?
Reach out to our experts.
Product Manager
Syntegon Technology
Jim Miller