Cartridge filling machines
Performance meets precision in Syntegon's cartridge filling and capping portfolio. Our solutions for all output ranges help you process cartridges at optimum conditions. From accurate positioning under the working stations to low-particle capping with patented technologies, our cartridge filling systems reliably support each step of your production cycle. High-quality operations are equalled by a modular and space-saving design, facilitating the integration into state-of-the-art production lines.
Cartridge processing details
We are Syntegon.
We are cartridge.
Cartridge processing is not just a production step – it's a complex task that calls for support from a leading equipment manufacturer. If you are curious to find out why we are the undisputed number one in this field, explore our videos!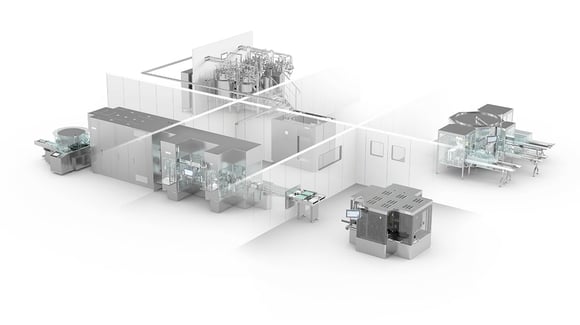 Solutions for complete cartridge lines with an output of up to 400 pcs./min.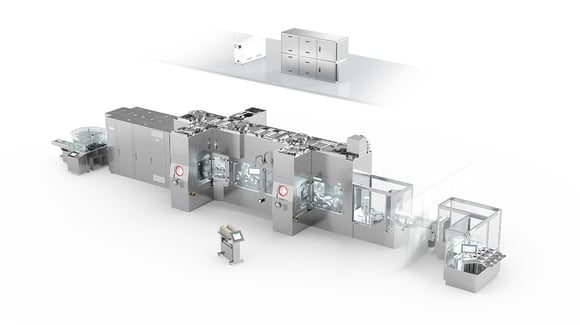 Solutions for complete cartridge lines with an output of up to 600 pcs./min.
When it comes to bioprocessing, the systems from Syntegon's subsidiary Pharmatec flexibly support the production of small and large volume parenterals (SVP/LVP) and infusions (IV). The process solutions comprise modular set-ups of temperature-controlled stainless-steel tanks that can be assembled to meet customer-specific settings. The new, cost-efficient SVP Essential is a fully automated, ready-to-use system to produce simple parenterals such as analgesics, insulin, and generic drugs.
Benefits:
Adaptable to specific room conditions and floor plans
Continuous process monitoring for the highest possible safety
Suitable for toxic substances up to OEB5 in isolators
SVP Essential: less engineering effort, faster delivery times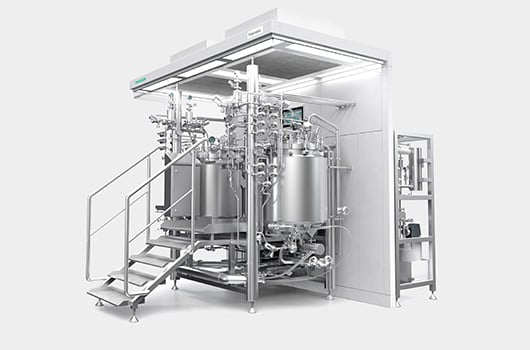 Cartridge filling machines – our portfolio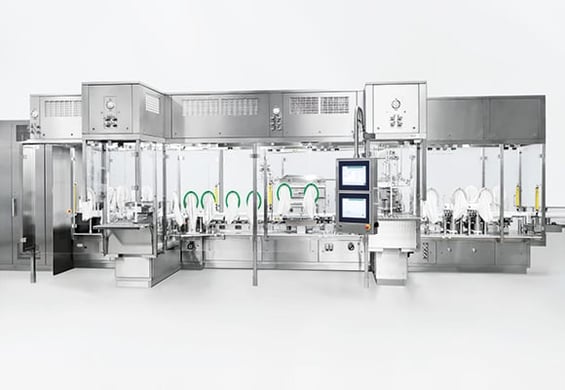 Bulk cartridge filling
---
Bulk processing is a challenge of its own: the containers must be processed at high speeds, asking for reliable and fast operations. Our broad range of flexible cartridge filling machines makes sure you achieve the desired throughput at peak efficiency. Impressive processing ranges, simple changeover concepts and fully automated systems make sure you can reach this goal in a GMP-compliant way.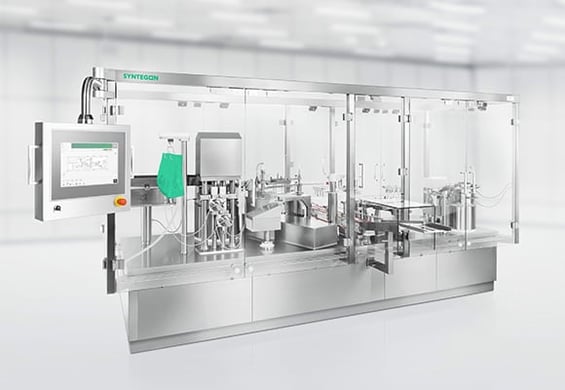 RTU cartridge filling
---
With decades of experience, we offer you a broad range of flexible syringe, cartridge and vial platforms, covering upstream and downstream processes. Our portfolio comprises systems that effectively support small, medium and high output production of liquid and lyophilized pharmaceuticals.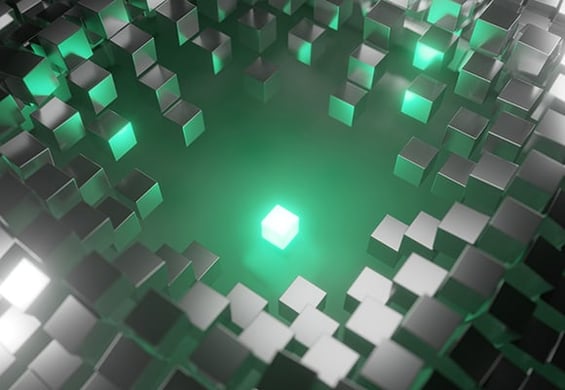 Versynta – Our small batch portfolio
---
Versynta is our name for flexible small and micro batch filling operations. The Flexible Filling Platform (FFP) is ideally suited for small batches up to 3,600 containers per hour for vials, syringes, and cartridges, both bulk and RTU. The gloveless and fully robotized Versynta microBatch working cell processes aseptic and high-potent micro batches within a fully integrated machine and isolator unit.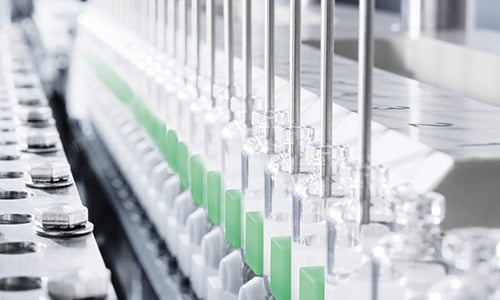 Our expertise, your advantage
Customers from around the globe rely on our cartridge filling and closing expertise. We have supported some of the most renowned industry players in boosting their efficiency, expanding operations or upgrading their equipment to meet latest manufacturing standards. Explore our customer cases to find out more about the many areas of application.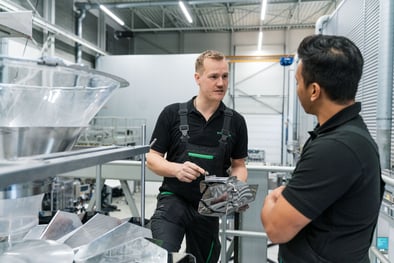 Find out more about our Service Agreements here.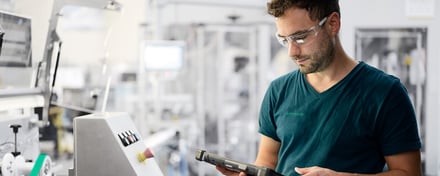 Find out more about Digital Solutions here.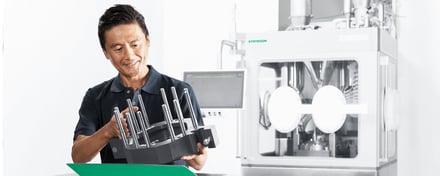 Find out more about Parts here.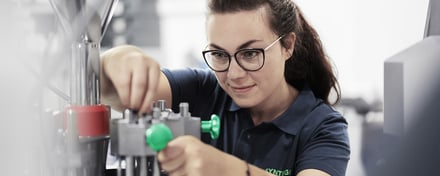 Find out more about Maintenance here.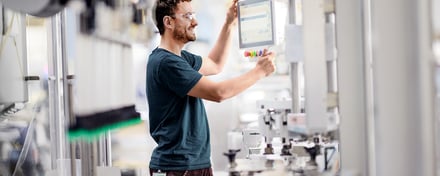 Find out more about Technical Support here.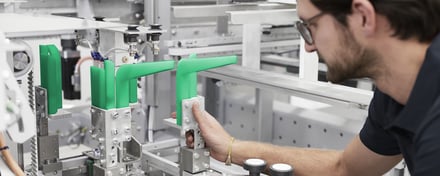 Find out more about Modernizations here.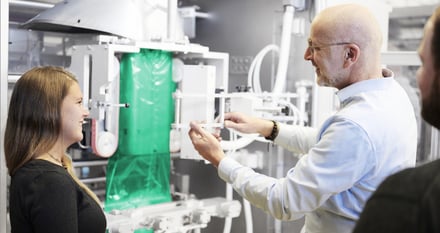 Find out more about our Training here.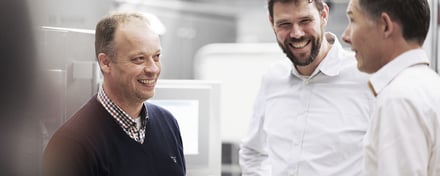 Find out more about our Expert Services here.
https://www.syntegon.com/hubfs/05_website/Content/1-Solutions/1-Pharma/0-Pharma-Overview/Cartridge_brochure_EN_low.pdf|Cartridge_brochure_EN_low
Cartridge processing downloads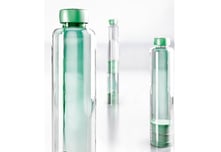 Cartridge brochure
Our solutions for processing cartridges
Our customers are also interested in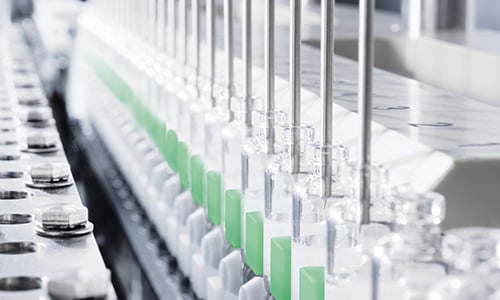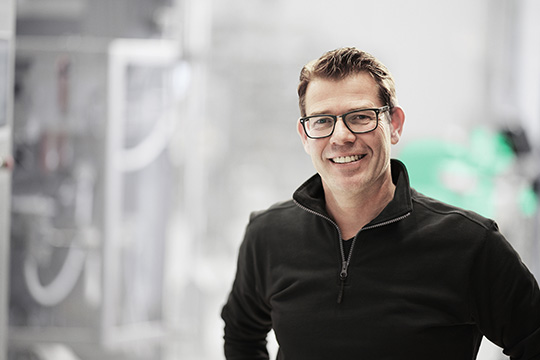 Interested in cartridge filling machines?
Local Agent
---