Vitafoods Europe, booth I248: Syntegon presents a small selection of its broad processing portfolio for the health and nutrition industry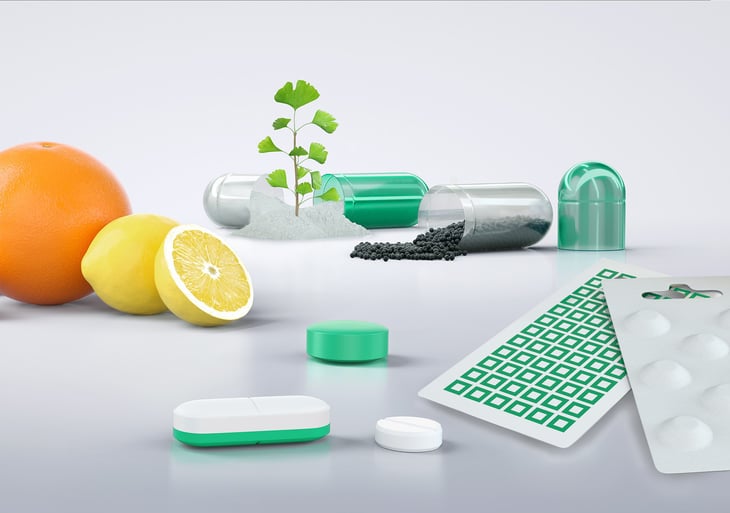 From granules, capsules, and tablets, Syntegon processes nutraceutical products and even packages them in a fully recyclable solution.
Visit us at this year's Vitafoods in Geneva, May 09-11, at our booth I248 and talk to our experts about our process and packaging technologies. We will be pleased to personally present the following to you in Geneva:
Our tabletop unit Solidlab 1: it enables you to test small R&D batches in a fast and easy way. As an ideal solution for your feasibility studies, it can be equipped either with a fluid bed or a drum coater module. The fluid bed version comes with two different product containers for batches from 0.05 to 1 kg, contributing to versatile product development and accurate recipe examination. The drum coater version comes with two different drums for batches ranging from 0.25 to 1.2 kg. Unlike most other solutions in the market, the Solidlab 1 comes with our PROVICON control system featuring open recipe creation and management for a time-saving product development.
Our low-speed capsule filling machine GKF 705: it is part of our GKF Capsylon machine series that has specially been designed for the nutrition and health industry, and is the ideal solution to increase your production capacity, while reducing unit dosage cost.
The efficient all-rounder GKF 705 processes sticky or fine-grained powders, pellets and granules with an output of 42,000 capsules per hour.

Providing a package that is as kind to nature as the product inside is to the body of consumers has been a specific ambition of Syntegon to serve to producers of Nutraceuticals. Now, our experts have developed an innovative sustainable solution in nutraceutical packaging: "Blister-meets-Paper", a fully recyclable paper-based solution for push-through packaging. It offers a sustainable and eye-catching alternative where plastic and aluminum used to be the norm. Take a look and experience the unique haptic and appearance of our paper blisters on site.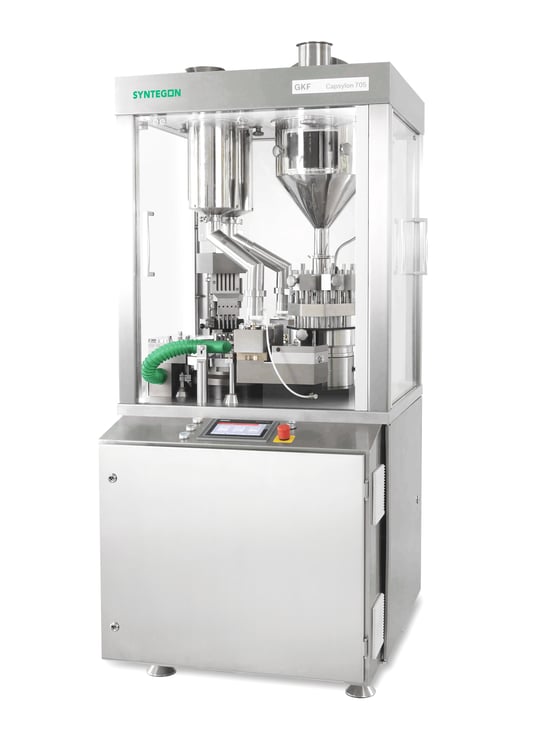 GKF 705 capsule filling machine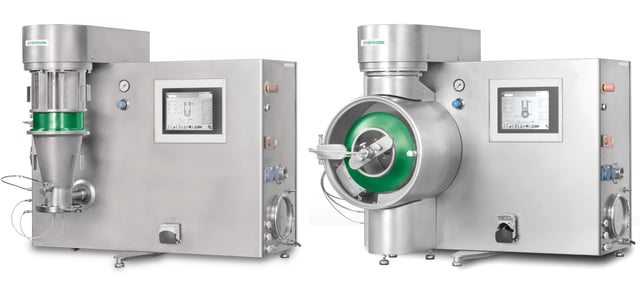 Solidlab 1
Register HERE for your free (up until May 1st) Vitafoods admission.
We look forward to meeting you onsite!
...and if you can't make it to Geneva, we'd be happy to invite you to a video call.