He comes with decades of experience in pharmaceutical packaging and services, a large network, and full dedication to high-quality pharmaceutical equipment. Please join us in welcoming Kerry Fillmore as new President of the Syntegon Pharma Business in North America to our Minneapolis site.
On February 28, Kerry Fillmore will join us as President of the Syntegon Pharma Business in North America. Kerry is no stranger to Syntegon and the pharmaceutical industry. Over the past 30 years, he worked in several leading positions at Körber Pharma North America and gained further experience at Optima Machinery Corporation and Bosch North America.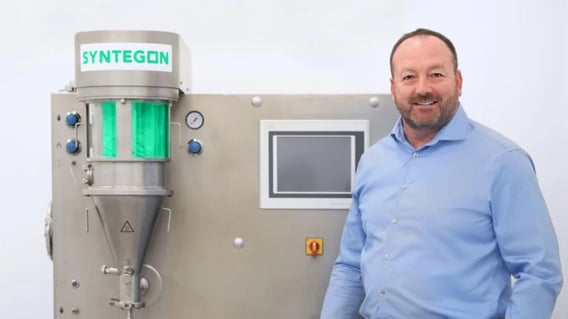 "The perfect match for our batch"
In fact, Kerry received the Bosch Sales Excellence Award twice for his achievements at Bosch Packaging Technology in North America. He is a member of the Institute of Packaging Professionals (IOPP), the Parenteral Drug Association (PDA), and the International Society of Pharmaceutical Engineers (ISPE). He has deep knowledge of the market, technologies, products, and players – "the perfect match for our batch", as the Syntegon colleagues would describe this perfect fit.
Kerry Fillmore will be responsible for the pharmaceutical business in the U.S. This includes processing and packaging solutions for liquid and solid drugs, as well as inspection technologies and medtech equipment. It also includes the new OSD Customer Center in Minneapolis, where Syntegon supports customers during the development of their process formulations.
Shaping the pharmaceutical future
"You always meet twice in a lifetime", Kerry says. "I'm happy to return to Syntegon and look forward to continuing my predecessor Thomas Mauritzen's successful work of supporting pharmaceutical manufacturers throughout the U.S. with high-quality technology and services. We will further expand the reach of the Syntegon brand, establish new partnerships, and shape the pharmaceutical future together with 150 dedicated pharma colleagues and even more customers."