Find out more about current trending topics in the pharmaceutical industry.
Dear Sir or Madam,
Syntegon Technology showcases market novelties as well as solutions to current pharmaceutical requirements at the virtual ACHEMA Pulse from June 15 to 16, 2021. Highly flexible filling technologies with maximum yield, fast product and packaging changeovers, shorter production and delivery times, and digital technologies are hot topics in the industry. For these topics, we present innovative answers.
Our innovations at a glance:
SVP ESSENTIAL: the new and cost-efficient version of the proven SVP process systems with modular design and short delivery times
VERSYNTA Flexible Filling Platform FFP for small and micro batches
New and patented loading system for freeze dryers to achieve considerable space savings and maximum process reliability
R&D Capsule filling machine GKF 60 for highest dosing flexibility with a small footprint. Suitable for both simple and highly potent formulations from OEB3 to OEB5
Sepion coater series features closed material handling as well as high spray rates at very low relative standard deviation (RSD): for better guidance of the process air and shorter process times with high yields
MIRA (Machine Intelligence Reporting & Analytics): take the next step in digital services from preventive to predictive maintenance and foresee downtimes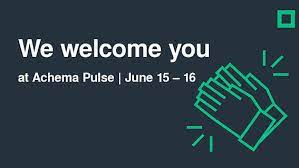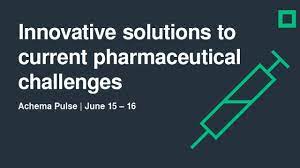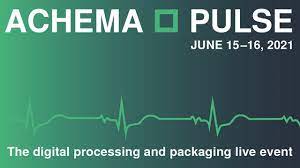 For deeper insights in selected trend topics, we invite you to join our live events during the Achema Pulse. Register now, participants are limited:
June 15, 9:15 – 10:00 a.m. (CET)
Pellet Coating – Unchained Traditional system, limitations, evolution and realized process improvements followed by open discussion
June 15, 09:30 – 10:00 a.m. (CET)
Versynta: the future of Small Batch Filling
June 15, 10:15 – 10:30 a.m. (CET)
Advances in modular solutions for liquid pharmaceutical formulation capital projects
June 16, 4:30 – 5:00 p.m. (CET)
Artificial Intelligence in automated Inspection Machines: State of the art image processing for inspection of injectable pharmaceutical products
Our virtual ACHEMA Pulse platform is available from May 31 to June 30, the live events will take place June 15 and 16. Reach out to our Syntegon experts or contact us to schedule an appointment at packaging-ph@syntegon.com or via the Achema Pulse platform.
Join our LinkedIn Achema Pulse event and stay updated!