As a contract manufacturer of solid oral dosage forms, Wiewelhove GmbH has developed into an international supplier of pharmaceuticals, homeopathic products, dietary and vitamin supplements since its establishment in 1976. Today, the company has two production sites and a laboratory in Ibbenbüren, Germany. At the same time, the number of machines and employees is increasing.
In order to expand its production capacity for large batches with a high output, Wiewelhove was looking for a new capsule filling machine which is also able to fill pellets into capsules. During supplier selection, the focus was on flexible, customer-specific adaptations as well as extensive employee training – requirements that Syntegon Technology, formerly Bosch Packaging Technology, was able to fulfil to Wiewelhove's full satisfaction.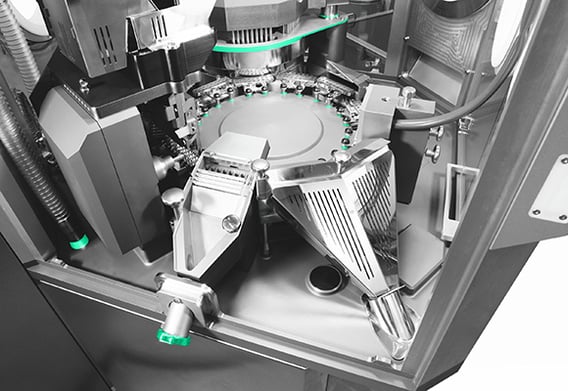 For more than 15 years, Wiewelhove has been relying on the capsule filling technology of the GKF series. So it doesn't come as a surprise that the contract manufacturer sees the new GKF 2600 as the logical extension of the GKF 2000 range. The new capsule filling machine facilitates product transfer and can be used as a back-up for the slightly older GKF 2000.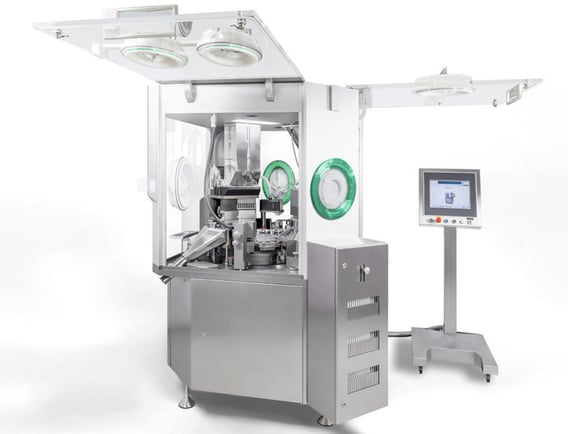 But most importantly, the new GKF 2600 serves the trend in pellet filling: "We want to expand our capacities and ability to fill pellets into capsules to compensate for bottlenecks and quickly respond to new customer enquiries," Lars Peters, head of the capsule filling department at Wiewelhove, explains. The GKF 2600 enables the company to fill both powders and pellets on a single dosing station.
The machine was adapted exactly to Wiewelhove's requirements. For example, the single-capsule scanning system combined with the "no cap, no fill" feature and the automatic error clearance ensures higher operational reliability. Moreover, the contract manufacturer saves both valuable filling product and empty capsules. Wiewelhove further suggested to replace the metal slide used to adjust the suction by a plastic one, which is easier to clean and makes handling even more gentle.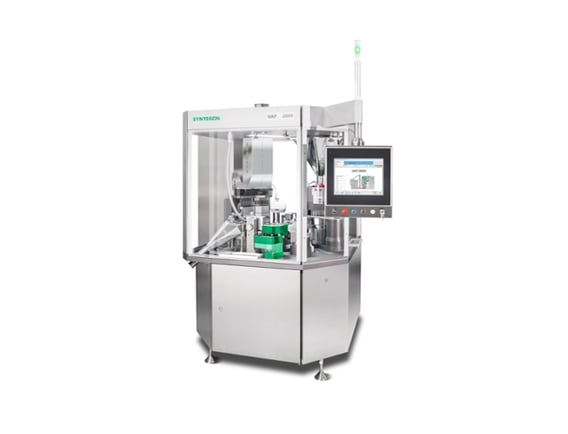 In two three-day training sessions, the Wiewelhove employees were trained on the GKF 2600 at the Syntegon site in Waiblingen, Germany. Amongst other things, production staff learned how to start-up and prepare the machine for production runs and how to perform format changeovers. Calibration, troubleshooting and maintenance were also part of the in-depth training.
"Our operators need to become experts
in their field even before commissioning.
Only then will they immediately feel comfortable
with the technology and look forward to using it."



Rainer Wibbelmann
Technical Director at Wiewelhove
A special highlight: since the training sessions took place two weeks before the Factory Acceptance Test (FAT), there was still plenty of time to submit requests for changes. Therefore, Wiewelhove could take over a machine that met their requirements down to the smallest detail.