It all started very small 30 years ago. Today, the pure media and process systems from Pharmatec, the Syntegon subsidiary based in Dresden, Germany, are an important part of Syntegon's portfolio and the production sites of pharmaceutical companies across the globe. Area Sales Manager Albrecht Voigt accompanied the development from the very beginning and provides exciting insights and outlooks in this interview.


Mr. Voigt, when and how did the Pharmatec success story start?
Pharmatec kicked off in 1993 with a huge project for pure media generators and autoclaves in Russia. Four and later eight colleagues worked on this project of our former parent company Pharmaplan for about a year. We simply jumped in at the deep end and overcame all the hurdles with talent for improvisation, a high level of motivation, and a great deal of joy. "Looking back, I can't help but feel proud of the success we achieved."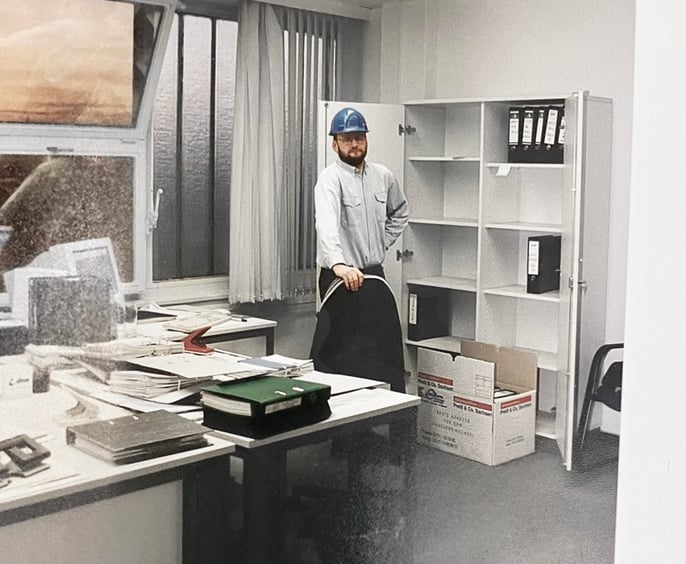 How did Pharmatec continue to develop?
In mid-1994, the first prototypes went into internal testing: the focus of our portfolio was on distillation units and pure steam generators, and we also developed our first process systems. At the beginning, we designed our plants in Radebeul near Dresden and had them produced by a partner in the vicinity. In 1995 we already had 20 employees and successfully completed our first relocation to Dresden. This also marked the starting point for a constantly growing customer base.

In 2000, we sold the first pure steam generator to the U.S. This was a big step into the global market. Since then, Pharmatec has grown successively – and at times very quickly. Today, I work with around 200 colleagues in Dresden, where we have been manufacturing our systems at our current site since 2009.

So Pharmatec continues to produce in Germany?
Yes, "made in Germany" is more than just a slogan for us and our customers. It is our reality and proof of quality. We manufacture both our standard systems and customer-specific equipment in Dresden. We also develop new solutions that address changing requirements. One example is the SVP Essential, the basic standardized variant of the highly versatile SVP platform, which enabled us to respond very quickly to short-term demands, especially during the Covid crisis. We also shaped a new trend with our MWFI system for the "cold" membrane-based generation of PW and WFI. And we continue to invest in the site, for example with our new solar plant and the new in-house supply system – the largest single investment in our 30-year history.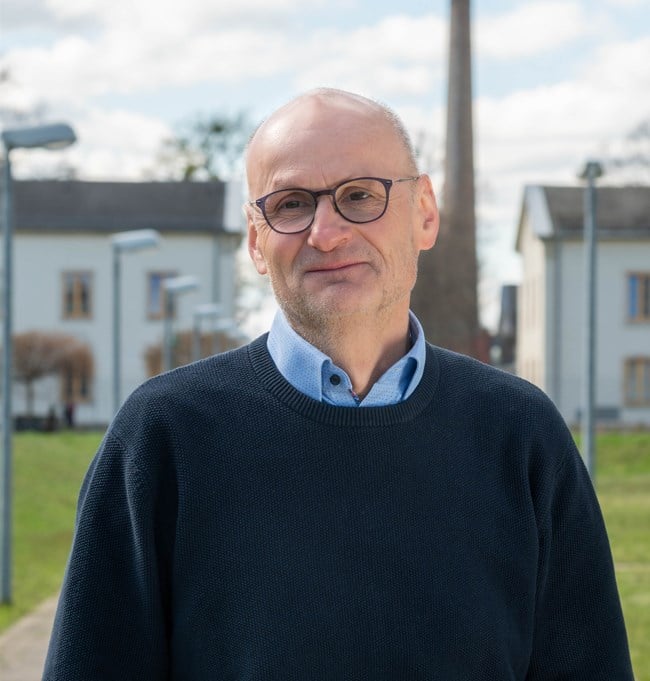 What's next for Pharmatec?
Even though the past 30 years have had their challenges, I am now more convinced than ever: the market would not be the same without Pharmatec. We will continue to grow, as will the other Syntegon sites and product areas. We make an important contribution to the overall portfolio; our systems are an indispensable part of the pharmaceutical manufacturing chain. One thing is certain: it never gets boring at Pharmatec! I look forward to an exciting and positive future.