As the end of the year approaches, so does the time for reflection and presents. Syntegon uses this time to think of people facing challenges in their lives: Together with charitable organizations such as the German Child Protection Association, children's hospices and homes, as well as facilities for people with disabilities, we initiated a wish tree campaign at seven locations during the holiday season.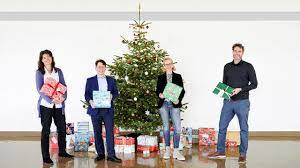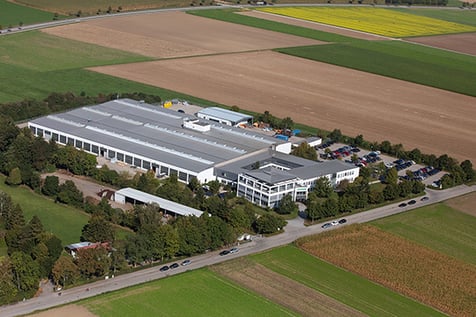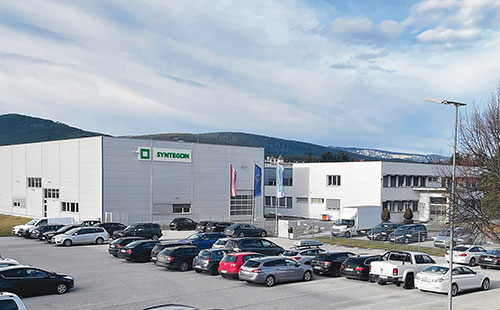 Under the slogan "PACKING for a good cause" employees selected Christmas wishes submitted by beneficiaries of the various organizations, purchased the gifts, and wrapped them all up. The gifts also included 100 educational vouchers, providing tutoring for children and young people from socially disadvantaged families or those in need of special support. In the weeks before Christmas, the site managers and initiators of the campaign from Beringen, Crailsheim, Dresden, Königsbrunn, Remshalden, Ternitz and Waiblingen handed over a total of 422 gifts to ten organizations and associations. Especially in the second year of the pandemic, we want to spread a bit of normality and joy at Christmas to the children and adults receiving the gifts from our wish tree campaign.
"The wish tree campaign matches our mission "Process and packaging technology for a better life," emphasizes Patrick Löffel, spokesperson for Syntegon. "For some time now, Syntegon has been supporting various local charitable organizations. It is a pleasure to see that so many of our employees have committed themselves to helping others – thus contributing to the education, health and participation of people in their region. This cannot be taken for granted, especially in these difficult times."
About Syntegon
Processing and packaging for a better life – this is what 5,800 Syntegon employees work for every day. Be it with individual machines, systems, or services, Syntegon helps its customers in the global pharmaceutical and food industries to improve people's lives. The company, which is headquartered in Waiblingen, Germany, looks back on more than 160 years of experience and achieved annual sales of 1.4 billion EUR in 2021. In the pharma sector, the company's intelligent solutions enable the safe and high-quality production, processing, filling, inspection, and packaging of liquid and solid pharmaceuticals. In the food industry, Syntegon's flexible and reliable technologies produce and pack confectionery, dry food, frozen food, and dairy products. With 1,100 service experts and a comprehensive service portfolio throughout the entire machine lifecycle from spare parts management to digital line optimization, Syntegon lays the foundation for smooth production processes for all customers. More than 30 sites in almost 20 countries keep a firm eye on Syntegon's impact on the environment and society. Syntegon is a leader in the development of sustainable packaging solutions, reduces the energy consumption of its machines and pursues ambitious goals to lower its emissions.