As the end of the year approaches, so does the time for reflection and presents. Syntegon uses this time to think of people facing challenges in their lives: Together with charitable organizations such as the German Child Protection Association, children's hospices and homes, as well as facilities for people with disabilities, we conducted a wish tree campaign at 13 locations during the holiday season and have made wishes come true.
Under the slogan "PACKING for a good cause" our colleagues selected wishes submitted by beneficiaries of the various organizations, purchased the gifts, and wrapped them all up. Among them were toys, vouchers for zoo visits and leisure parks, hygiene articles for hospices, socks, towels and cleaning supplies for the homeless, food packages for senior citizens and much more. Currently, colleagues from Beringen (Switzerland), Decatur (USA), Derby (UK), Hangzou (China), Sandved (Denmark), Ternitz (Austria), Trecin (Slovakia), Crailsheim, Dresden, Königsbrunn, Remshalden, and Waiblingen (all Germany) hand over in total several hundred gifts to more than ten organizations and associations.
"The wish tree campaign matches our mission "Process and packaging technology for a better life," emphasizes Patrick Löffel, spokesperson for Syntegon. "After launching the campaign at seven locations last year, 13 are already participating this year. It is a pleasure to see that so many of our colleagues have committed themselves to helping others – thus contributing to the education, health and participation of people in their region."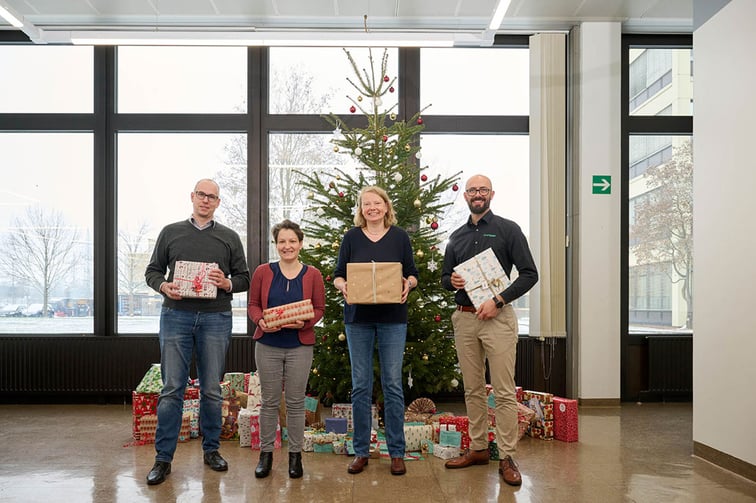 As part of the "PACKING for a good cause" campaign, Markus Reitz, site manager at Syntegon in Waiblingen, and Ferdinand Stummer, department manager at Syntegon's Remshalden site, hand over gifts from employees to Katja Großmann from the Kinderreich Kinderschutzbund Waiblingen/Schorndorf e.V. and Katrin Karstedt from Paulinenhilfe Winnenden.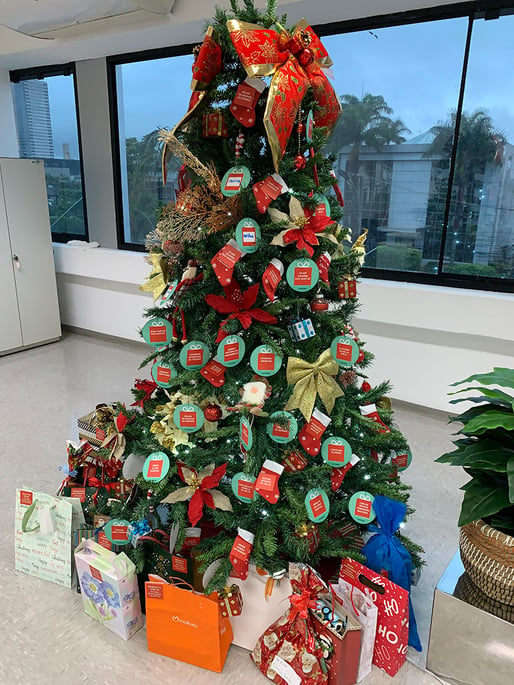 In Alphaville (Brazil), Syntegon distributed gifts to seniors and contributed to food packages with a donation.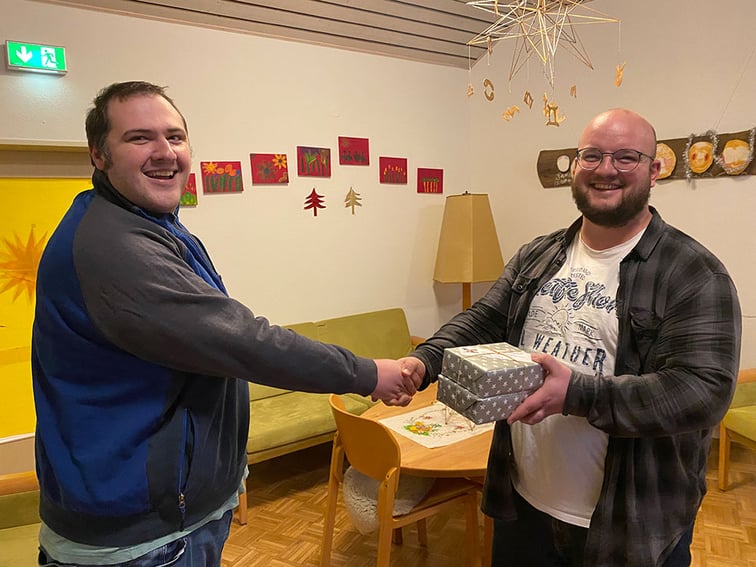 Daniel Vogel from 'Weckelweiler Social Therapeutic Communities' presents a gift from Syntegon employees in Crailsheim to Frank Wittlinger, a resident of one of the organization's residential homes.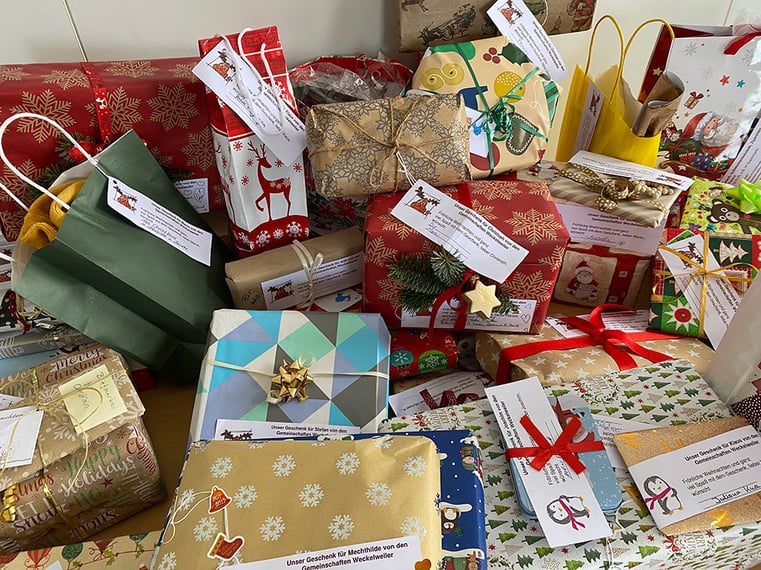 Employees of Syntegon in Crailsheim donated 69 gifts to the Weckelweiler Social Therapeutic Communities as part of the "PACKING for a good cause" campaign.