Whether sweet or salty, licorice is highly popular throughout Scandinavia. Orkla Confectionery & Snacks Finland AB produces confectionery and snacks and has a portfolio of over 70 brands.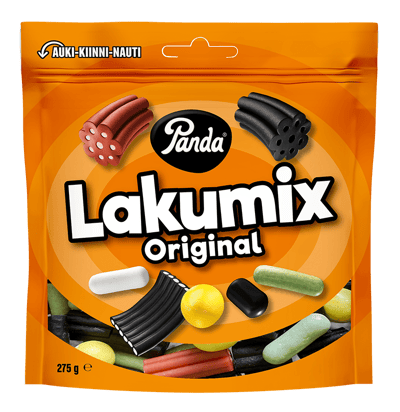 The licorice brand, Panda has firmly established itself in the Finnish company. At the Vaajakoski site, Orkla produces chocolate and licorice – exporting the latter primarily to Scandinavia, Great Britain, the USA and Canada as well as to Central Europe.
Challenge
Having multiple export countries means different packaging requirements. Due to changing transport conditions in the USA and Canada, Orkla had to switch from packing two products side by side to one package in a row while increasing the production capacity. To save space, a new case packer should be compact and able to handle ten different case formats on a small footprint while operating at double the speed of the previous case packer. Quick changeover times are required to efficiently switch between the different formats.
Project
To meet the requirements of international exports, Orkla has invested in the Elematic 3001 WA Compact. This space-saving and flexible case packer allows the packing of ten formats with infeed performance of 150 bags per minute. With full wraparound pack styles, Orkla achieves a double advantage: the cases are easy to open, saving time, while also creating an appealing presentation of their own brand on the shelf.
Solution
"The machine delivers what its name suggests – a compact, easy-to-clean and accessible case packer," explains Arto Liimatainen, Orkla Confectionery & Snacks technical manager. The Elematic 3001 WA Compact achieves higher performance, allowing the replacement of the previous two case packers, which brings significant advantages in the optimization process at the Vaajakoski site. Additionally, the Elematic Click System enables a fast, tool-free, and fully reproducible format changeover.
Thanks to the new machine, Orkla was able to revamp its production line without having to expand its footprint. "We are very pleased to have secured our competitiveness with a much leaner set-up," says Arto Liimatainen. "This fruitful cooperation has not only benefitted our production. We also built a strong bond with Syntegon which we are eager to maintain for many years to come."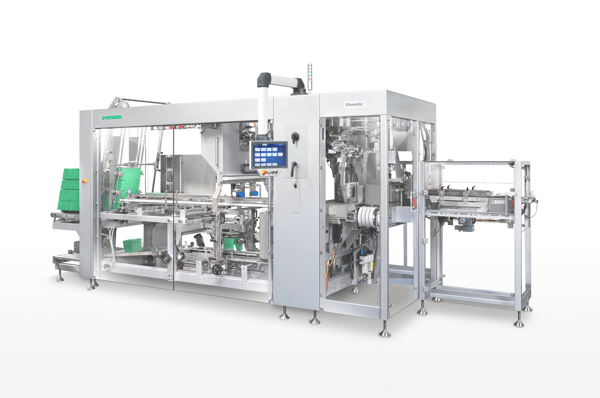 The Elematic 3001 WA Compact achieves cases with a wealth of bag configurations