October 1988 marked an important step in Sean Willis' career, when he joined Eisai U.S.A. Inc. as a field service engineer. Little did he know that 32 years later he would still be working with his colleagues to bring state-of-the-art inspection technology to pharmaceutical companies around the globe.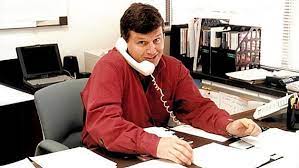 Let's start right at the beginning: 40 years ago, Eisai U.S.A. Inc. was established in California. It was the first step of the Japanese mother company to bring high-end inspection technology to the rest of the world. The Eisai Pharmaceutical Machinery Division had already developed the ground-breaking Static Division (SD) inspection technology, which has become an integral part of many pharmaceutical production facilities around the globe. A couple of years later, more precisely in 1987, the first AIM inspection machine was exhibited at Interphex in the U.S. and at Interpack in Germany. These showings brought the light transmission-based method for moving particle inspection in liquid products to many new clients and even higher safety to pharmaceutical inspection processes all over the world.
Training with the pros
Just one year after this trailblazing market entry, Sean Willis decided to accept an offer for the position of a field service engineer at the U.S. facility in 1988. He really had a great start: "My first week was training with Eisai engineer Ryosaku Tagaya, who holds the patent on the SD system. That was quite impressive," Sean admits. Now, 32 years later, he has worked for Eisai U.S.A. Inc., Eisai Machinery U.S.A. Inc., Bosch Packaging Technology (who acquired the inspection business of Eisai Machinery in 2012), and now Syntegon Technology (formerly Bosch Packaging Technology).
Not only has the name of the company changed, but also Sean's job responsibilities. He grew from a field service engineer to a field service manager, then a sales engineer to a project manager, and finally from a project management director to a sales and technical operations director.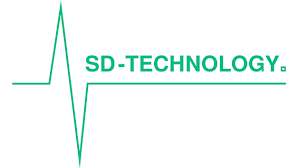 GOOD PROSPECTS
But one thing has always remained the same: his love for working with great machines and developing his own skills. "I had envisioned staying for 10 years or so. But I loved the work, the machines, and the people, as well as the opportunities for development. And so I am still here, and happy to be so," Sean says. He has witnessed the development in inspection technology and can relate to them from first-hand experience: "There are more automated inspection requirements today, and a lot more regulatory standards we need to meet. So the need for more sophisticated technologies and innovative vendor capabilities have increased." Sean supported and promoted these developments right from the start. His favorite project to date is the first cosmetic container defect machine delivered to Amgen. It is in fact the same customer who is now setting standards for Artificial Intelligence in visual inspection – a project that Sean has also been involved in and where he sees exponential growth for Syntegon over the coming years.