The success of our Crailsheim site proves that age and innovative spirit don't have to be mutually exclusive. For seven decades, the Syntegon plant has stood out for its expertise in pharmaceutical filling. And its commitment to developing new solutions is as strong as ever.
A 70-year jubilee calls for a celebration! This year, those commemorating one include – perhaps most notably – Queen Elizabeth II of Great Britain. Yet when she was coronated in 1952, a new era was also dawning in southwest Germany: as the site of what was then Kilian & Co. GmbH, the Crailsheim plant's success story was about to begin. Following the takeover by H. Strunck & Co. GmbH in 1956, the site would go on to become part of Bosch Packaging Technology in 1984 and subsequently evolve into today's Pharma Liquid product division of Syntegon. Despite all these changes, one thing has remained constant in all those years: Crailsheim's unflagging pioneering spirit.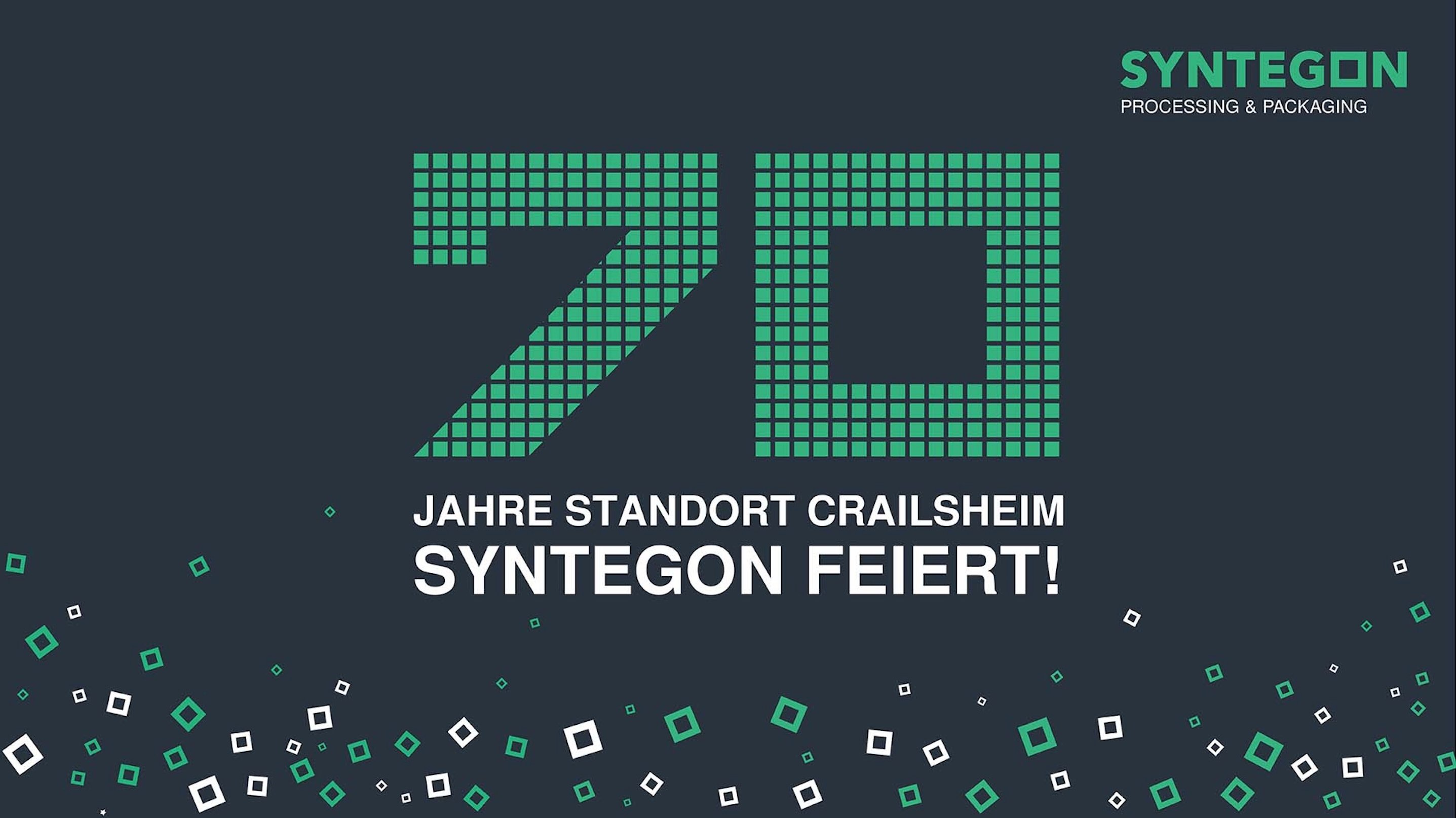 From southwest Germany to around the world
In the 1950s, Kilian & Co. GmbH was one of the first German companies to develop filling and closing machines for ampules. And even then, the equipment manufacturer exported them, as far as Russia and Japan. Today, Syntegon in Crailsheim is one of the world market leaders for the sterile filling of liquid and powder pharmaceuticals, regardless of container size or output rate. Pharmaceutical companies from all over the world rely on the filling and capping machines of the ALF, FLC and MLD series, as well as the high-performance inspection machines of the AIM series. Over the decades, all of these machines have become permanent fixtures on the market.
Actually, there have been nearly as many milestones in the company's history as there will be candles on the birthday cake: the invention of sterilization tunnels in 1970 under Strunck, for example, enabled continuous ampule production and heralded the age of "compact plants." Just a few years later, the Crailsheim plant launched the first continuous rotary washer with single pincer transport. To this day, the RRx cleaning machines are among the top-selling Crailsheim innovations. In 1985, just one year after the takeover by Bosch, Crailsheim set a new standard for contamination prevention with AKASEPTIC, a filling and sealing machine that includes a manlock and a mini-autoclave for sterilizing parts. Not surprisingly, it is considered the genesis of modern barrier technology to this day.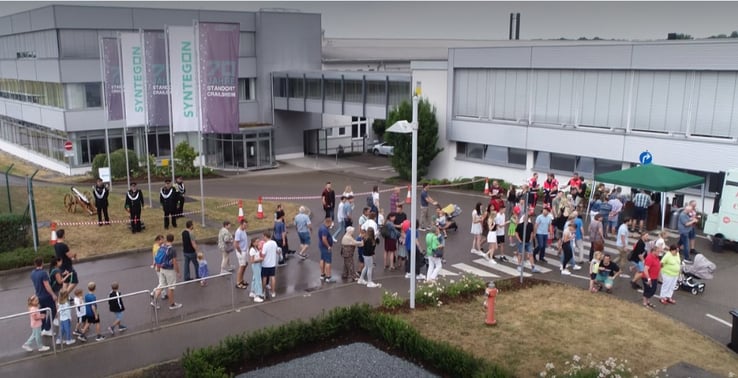 Creating a flagship with isolator competence
Where there is filling equipment, there must also be isolators. Following initial trials with a soft-wall isolator back in the 1980s, the plant developed its first fixed-wall isolator in 1991. The closed, aseptic workspace in the isolator protected liquid pharmaceuticals from contamination by human operators and set new standards in production safety. With the turn of the millennium, Crailsheim continued to expand its range of isolators for all product areas. And today, the site enjoys an excellent reputation worldwide for its isolator expertise – from development to final assembly.
Still, the Crailsheim team shows no signs of slowing down. Quite the contrary: when it comes to current trends such as automation, flexibility and artificial intelligence, its experts have always been among the first to embrace new developments. Just recently, the company blazed new trails with the installation of a fully validated, visual AI inspection system. What's more, to meet the industry's demand for personalized medical products even better, Syntegon now pools solutions for the flexible filling of small and minimal charges as part of its forward-thinking Versynta product portfolio. Thanks to this combination of vision and expertise, Crailsheim is now looking forward what the next 70 years hold in store.
Would you like to learn even more about the site, its portfolio and its latest innovations? Visit our website – we look forward to seeing you!