He is back. Kerry Fillmore joined Syntegon as new President of the Pharma business in North America end of February. Find out in this interview why he is happy to be "home", what you can expect at Interphex, and what plans Kerry has for the future.
Kerry, you are no stranger to Syntegon. What brought you back?
First, I am excited about the company and the developments that have been going on over the past few years. I think I am the right person (in the sense of "the right match for our batch") to get these innovations out into the market and make a little more noise.
Second, it really feels like coming home. I studied at the University of Minnesota and lived in Minnesota for about 35 years, so I know the area, I have many friends and I already know several people in the company. I was thrilled to see that more than 20 of my former Bosch North America colleagues still work for Syntegon and have advanced within the company.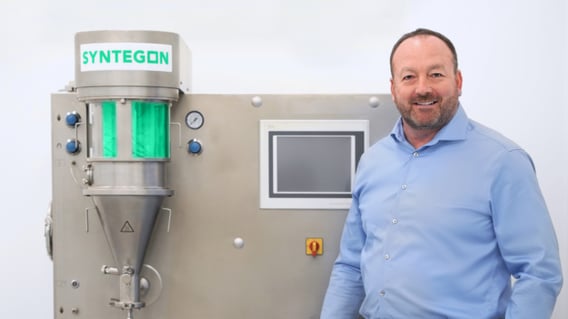 Reproduction for press purposes free of charge with credit "Picture: Syntegon"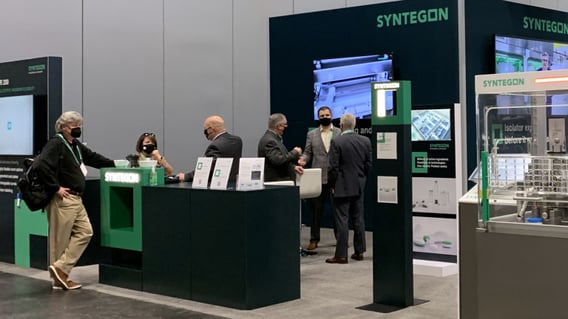 Reproduction for press purposes free of charge with credit "Picture: Syntegon"
What is different to your first job here in Minneapolis?
I have grown and sharpened my skills at other companies, and I am coming back in a different position. My network in the industry is quite good, I have a better understanding of their needs, and I'm looking forward to answering them. I am also glad to come "back to the roots" of true sales and market development. But the biggest difference was making myself at home in my former boss's office. It felt surreal walking into the building again. Otherwise, infrastructure has advanced, we have a new lab installed… There is a lot going on at Syntegon in North America with an amazing potential. And I am more than happy to shape our future together with an amazing 150-strong team.
Which word would you like to spread at Interphex?
I basically want to say, "come here and see for yourselves". Syntegon has so much more to offer than many customers can imagine. Take inspection technology as an example: we have a truly unique way of applying AI and Deep Learning to automated inspection. I am really looking forward to further technology launches in the near future. We also have several quite substantial innovations in liquid fill-finish and OSD manufacturing, which I would like to talk about with our customers and prospects at Interphex.
What will customers see at the show?
We will showcase a little of everything we do best. The Xelum R&D unit represents our expertise and recent technology developments in continuous manufacturing, which we are expanding with great customer partnerships to be announced soon. With our nearly 40 years of isolator experience and the fastest cycle times in the industry, our isolator competence is well known. Our highly flexible and modular Versynta Flexible Filling Platform fits perfectly for small and micro batch applications in liquid fill-finish. Visitors can also see the very first U.S. appearance of our Range Manual Assembly RMA for fully automated assembly of Medtech devices like injector pens and auto-injectors. Furthermore, we will have inspection equipment at the booth and will talk you through our innovations in pharmaceutical technology and digital services.
What is your message to the pharma world out there?
Interphex is just the starting point. We have several additional innovations and announcements coming up this year! But most importantly, I want to spread the word that there is no company as experienced as Syntegon in North America. We have the most substantial infrastructure, including our talented pharma and service teams, and we are ready for all pharmaceutical manufacturing challenges! That's precisely why I decided to come back: Syntegon offers me the great opportunity to help grow the company in North America. Together with my like-minded colleagues, we will bring the pharmaceutical industry one or more steps further.