Makat Candy Technology - Everything under one roof at the "Jelly Company".
For more than 90 years, Makat Candy Technology, a Syntegon Technology company, has been processing confectionery such as jellies. During this time, Makat has developed many innovative technologies and proven its expertise in numerous customer projects. In 2021, the portfolio will be expanded with yet another competence: Makat will take over the kitchen technology from the Syntegon site in Viersen (Germany) and will offer all solutions for jelly processing from a single source.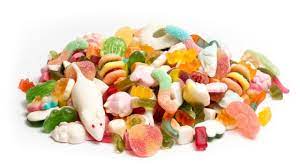 This portfolio expansion enables Makat to adapt to the dynamic environment of the confectionery industry and to respond even more effectively to different customer requirements. In addition to the established starch conditioning for depositing in mogul machines and starchless depositing, the jelly processing portfolio will be completed by various weighing, dosing, dissolving and cooking systems. As of 2021, Makat will offer all process steps for jellies under one roof – that of the "Jelly Company".
Turnkey solutions from A to Z
By pooling its expertise, Makat is creating a confectionery paradise for manufacturers: from project management and commissioning to maintenance, Makat offers customers true turnkey solutions for process technology including services. What's more, Makat's consulting services for the optimal use of processing solutions now begins a decisive step earlier in the production chain: in the kitchen, where the jelly mass is weighed, mixed and cooked. The kitchens provide the basis for a high-quality product and can also support sustainable production by saving up to 50 percent of energy, for example when using the RAPIDSOLVER® which ensures product-compliant treatment of all parts of the recipe.
Customers can expect tailor-made process solutions for cooking and depositing. The jelly experts make sure the system is efficiently integrated also into existing production. This includes the development of innovative technologies. Starchless depositing, for example, significantly reduces the time and energy required for jelly production. Combined with Syntegon's extensive portfolio of packaging solutions, Makat proves its system competence from a single source – a key advantage for complex projects and long-term customer support.
Future-oriented jelly technologies
In order to further increase its own expertise and to support customers even better during product development, Makat is also investing in the expansion of a test and innovation center for kitchens and depositing processes. New technologies and recipes are developed and tested together with customers before they are used on customer lines. The tests also enable customers to fine-tune the technologies to their individual requirements and to define the appropriate parameters for impeccable product quality.
Further information about Makat and jellies from A to Z can be found here: