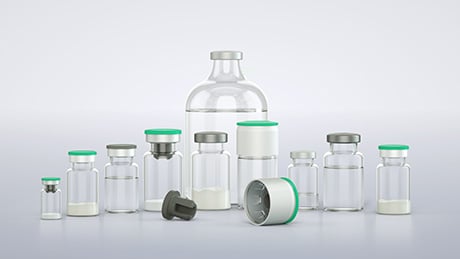 Filling of vials in bulk
Pharmaceutical manufacturers have been trusting Syntegon for more than 60 years to process their vials reliably, safely, and efficiently. We have installed more than 1,500 vial filling and closing machines all over the world. They are used to process some of the most valuable and urgently needed pharmaceutical liquids in 24 hour operations, for instance the new Covid-19 vaccines, oncology preparations or other biopharmaceuticals. Either as a classical bulk process with washing and depyrogenation tunnel, or in combination with ready-to-use (RTU) vials in trays – we support you with our comprehensive knowledge and technical solutions.
Vial filling machines and features
The appropriate filling technology for your product
The perialistic pump, for example, is a displacement pump, which presses the product through the filling hoses by means of mechanical hose deformations.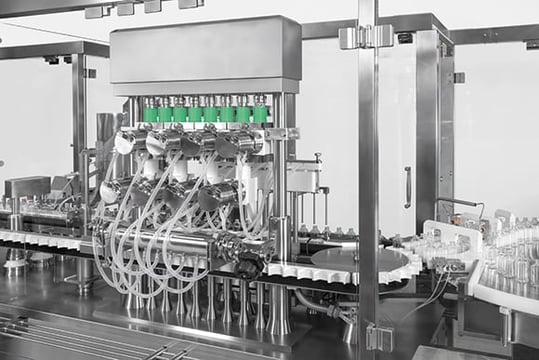 Combine filling technologies according to projects
Our Combi filling station is a highly flexible filling platform, which enables you to use multiple filling technologies and dosing units in a small space. Start with one filling system and retrofit with another or even more, just as your projects require.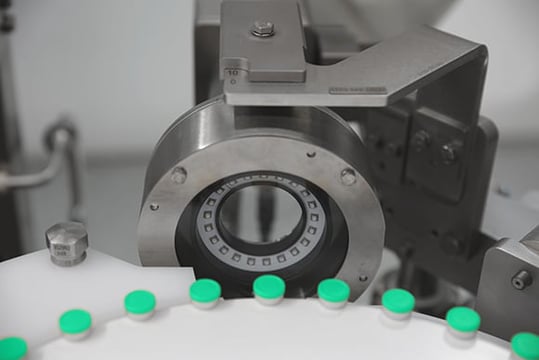 Inline inspection solutions
During the filling process, inline inspection systems for empty vials, stopper position or crimp quality further increase product quality and maximize product yield.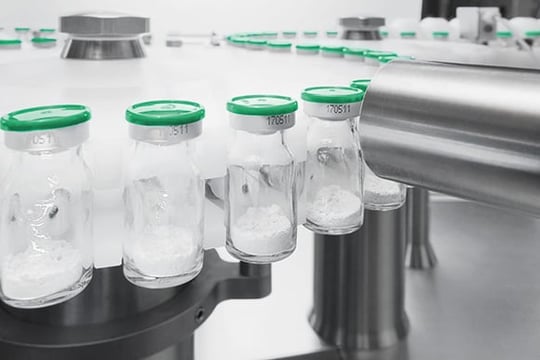 Cross-process solutions (KIV)
Our KIV facilitates the tracking and identification of each filled and sealed vial and brings benefits in product safety. Protection against counterfeiting is especially successful when combined with SODA for single object data coding of every single vial within the primary packaging process.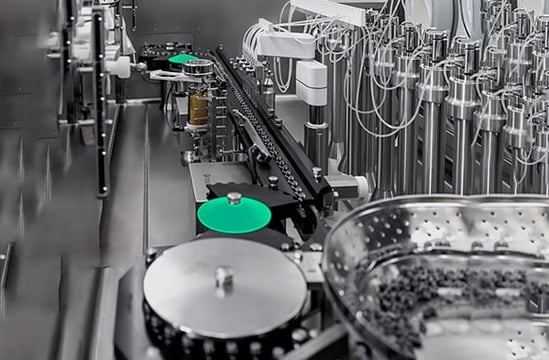 Outstanding machine design
Our machines all feature a clean and hygenic design for easy cleaning operations and the highest operator safety.
Our solutions for vial liquid filling
The FLC 3000 has set trends and delivered proof in many customer applications: its unique combination of flexibility and compact design have made it the preferred choice for safe and efficient filling and closing of vials and infusion bottles in the medium and high output range: 600 vials per minute are possible with a filling range of 0.2 to 500 milliliters. This is achieved with only three format part sets and minimal changeover times. No pharmaceutical filler was built more often as the FLC – with more than 650 installations worldwide.
Benefits:
High process safety and reliability thanks to proven technology

Wide processing area: filling range from 0.2 to 500 ml with only three sets of size parts

Compact GMP-compliant machine design for medium and high output rates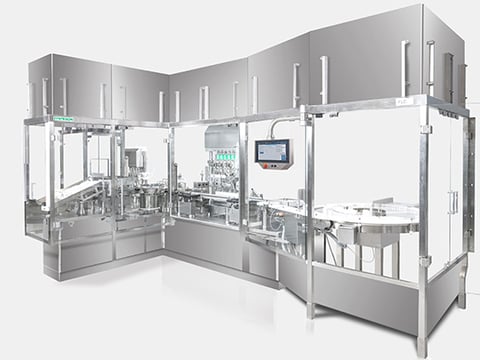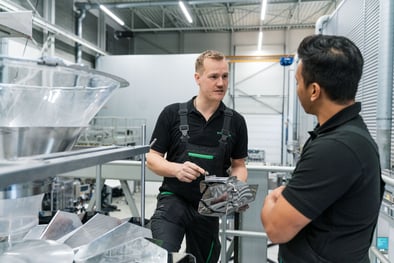 Find out more about our Service Agreements here.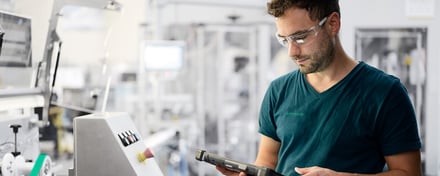 Find out more about Digital Solutions here.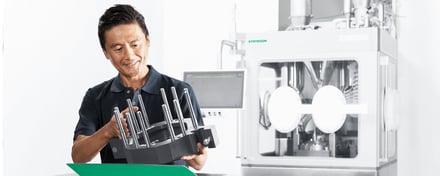 Find out more about Parts here.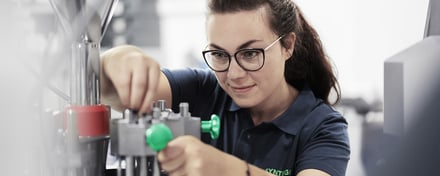 Find out more about Maintenance here.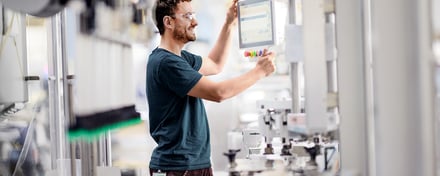 Find out more about Technical Support here.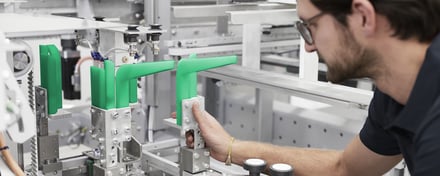 Find out more about Modernizations here.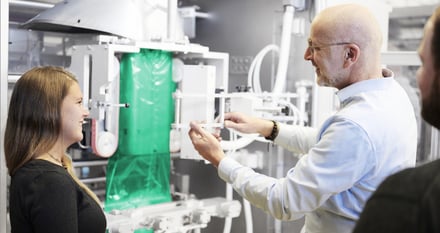 Find out more about our Training here.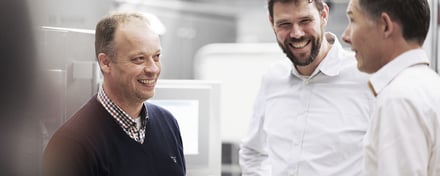 Find out more about our Expert Services here.
Why choose a Syntegon vial filling machine?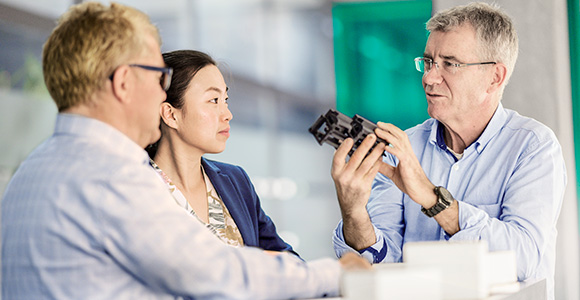 About us
---
Pack style cracks: vials or bottles come in different shapes and sizes – and with specific challenges. We help you find the matching processing equipment.
Customizable solutions: modularity is a built-in characteristic of our bulk processing solutions. They perfectly blend into your production environment.
Full process expertise: from filling to closing and freeze drying, we have got you covered with a comprehensive portfolio.
patents and patent applications
machines installed world-wide
https://www.syntegon.com/hubfs/Content/1%20Solutions/1%20Pharma/1%20Technology%20pages/12%20Bulk%20Vial%20liquid%20filling/Bulkvial_Module14_Flyer02.pdf|Bulkvial_Module14_Flyer02 https://www.syntegon.com/hubfs/Content/1%20Solutions/1%20Pharma/1%20Technology%20pages/12%20Bulk%20Vial%20liquid%20filling/Bulkvial_Module14_Flyer01.pdf|Bulkvial_Module14_Flyer01 https://www.syntegon.com/hubfs/Content/1%20Solutions/1%20Pharma/1%20Technology%20pages/12%20Bulk%20Vial%20liquid%20filling/Bulkvial_Module14_Flyer03.pdf|Bulkvial_Module14_Flyer03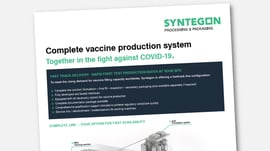 Vaccine production system
Together in the fight against Covid-19: our complete vaccine production systems at a glance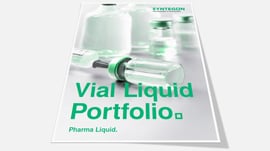 Vial liquid portfolio
Learn more about our vial liquid portfolio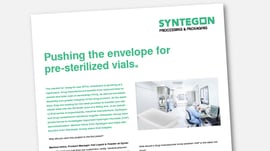 Pushing the envelope for pre-sterilized vials
An industry-first series of experiments to investigate Vaporized Hydrogen Peroxide (VHP) decontamination
Our customers are also interested in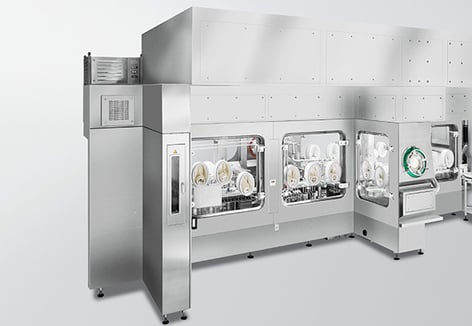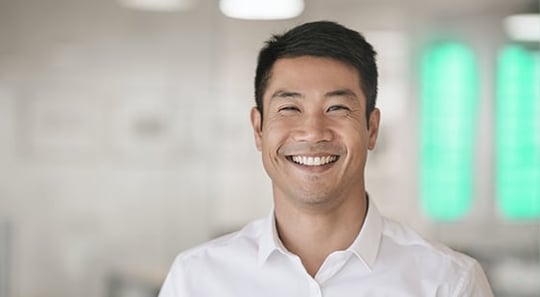 Interested in vial filling machines?
Local Agent
---