Syntegon has good reason to celebrate – five anniversaries at once. In 2022, several subsidiaries and sites can look back on exciting decades full of groundbreaking developments and success stories. Reason enough to take a closer look at their anniversaries.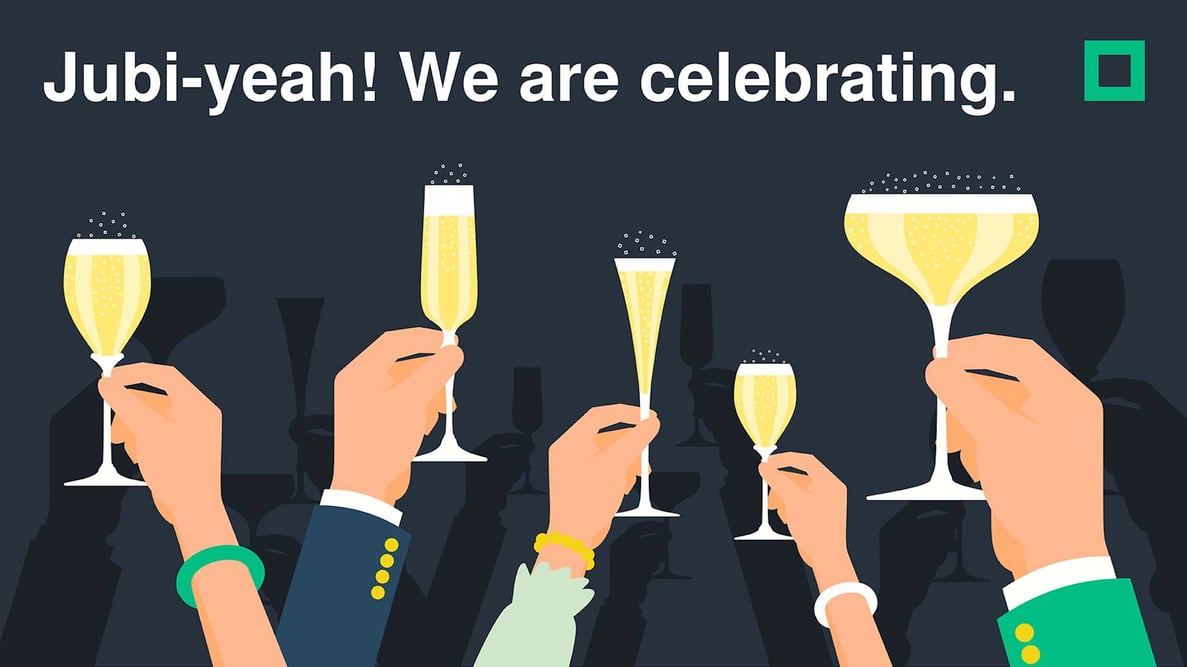 70, 60, 50, 40, 20: no, it is not a countdown; it is a list of the anniversaries that Syntegon subsidiaries and locations are celebrating this year. From Germany to Denmark, from Austria to Japan – the jubilee anniversaries are coming up in several countries at once. Although they were founded at different times, they have one thing in common: with their innovative technologies and services, all sites continue to make an important contribution to the pharmaceuticals industry today. This is something we are very proud of and would like to say: congratulations!
Long-standing and still full of energy
Our Crailsheim site has delivered impressive expertise in the filling of liquid and powdered pharmaceuticals for 70 years. The site is celebrated for its flexible solutions and isolator expertise even when it is not having an anniversary. Pharmaceuticals companies from around the world appreciate the filling, capping and inspection machines of various series. It is no wonder, then, that Syntegon is a world market leader in this field. Read more
Our Sandved site in Denmark can look back on a similarly long career. Syntegon has been designing and manufacturing special solutions for the pharmaceuticals and medical technology industries there since 1962. Today, the site supports, in particular, solutions for the assembly, labeling and packaging of auto-injectors and pens, which are used, for example, in insulin treatments. These innovative medical products give many people around the world a new quality of life.
Traditional sites for pharmaceutical safety
The highest level of pharmaceutical safety is guaranteed by our Austrian subsidiary Schoeller Bleckmann Medizintechnik (SBM) with its reliable sterilization solutions. For half a century, SBM has been developing and producing a broad portfolio of sterilizers and, more recently, freeze dryers for pharmaceuticals companies around the world. Read more
The Musashi site in Japan is ten years younger. For the past 40 years, Syntegon colleagues there have been working on high-precision inspection technologies for safe pharmaceutical products. Especially with the first integration of artificial intelligence in visual inspection, Syntegon has set new standards.
20 years and more than 2,000 successful GMP projects
Our subsidiary Valicare has been successfully supporting the pharmaceuticals, biotech and ATMP industries since 2002 with its broad range of GxP and consulting services – from drug development to market approval. The project teams undertake risk-based qualification and validation of systems and processes as well as comprehensive services in the area of specific GMP requirements for advanced therapies (ATMPs). We are already looking forward to many more decades to come. Read more