The COVID-19 pandemic has caused disruptions throughout the Single-Use (SU) industry over the past two years. With new applications geared toward fighting the pandemic, the demand for SU has greatly increased. At this same time, the acceptance and desire of SU products have also increased for different types of pharmaceutical manufacturing.
Syntegon recognized this challenge in the early stages of the pandemic and worked diligently for a solution. In an effort to meet the situation of the industry, Syntegon has developed a new production process for the SU PreVAS needles. The production output of these SU filling needles are now significantly larger due to this development.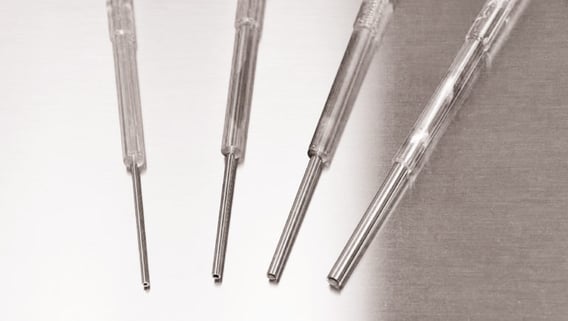 Syntegon is proud to announce the official validation of the new manufacturing process and continued production of the PreVAS needles in February of this year. Once the validation was realized, production continued and is now operating at maximum capacity. Syntegon fully believes in the capability of this new production process and scalability, as it will meet the growing demand of the SU industry of the future. Syntegon continues to play their part addressing the SU deficit of the pandemic. If you have any questions about this topic or the PreVAS product line specifically, please contact our PreVAS Product Manager Jack Taylor.