Recently, Syntegon teamed up with Biscuit People, an online platform dedicated to biscuit production, to launch a survey. We asked the members about their sustainability activities in terms of biscuit packaging. The reduction of non-recyclable plastic waste is one of many activities in this field, as consumers increasingly pay attention to packaging materials and make educated choices when shopping for groceries or other new products.
More than 90 biscuit manufacturers – small and large – took part in the survey. The following infographic summarizes the answers.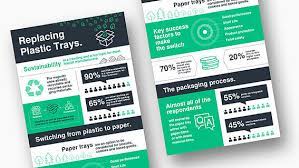 Syntegon, as a global leader for sustainable packaging solutions, is in frequent exchange with manufacturers to support them with effective technologies to reduce waste and to replace non-recyclable plastic for a sustainable future.
Together with industry partners and manufacturers, Syntegon develops sustainable packaging solutions from the product idea throughout to the development of the ready-to-shelf product.