In 2016, Syntegon (formerly Bosch Packaging Technology) and paper material manufacturer BillerudKorsnäs presented the first dust-tight packaging solution for dry food products. Syntegon's reliable vertical fill, form and seal VFFS technology was combined with a truly sustainable packaging material. The result: the PME with ZAP-Module and Axello® ZAP paper.
Both the partial inline application of the sealing agent and the specially developed paper ensure a tightly sealed paper bag, meaning no dust can enter and the product inside cannot be contaminated. In combination with the unique forming shoulder, for gentle processing of the paper, and the enhanced mechanical properties of Axello®ZAP paper, the solution provides an optimal performance and cost savings. Moreover, the packaging material ensures increased durability compared to traditional paper, while retaining its natural characteristics – from source to recycling – enhancing the customer experience.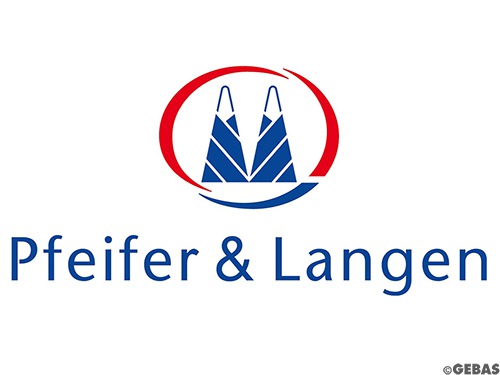 Pfeifer & Langen GmbH & Co.KG, employing 2,500 people and generating an annual turnover of over 800 million euros in 2019, was the pilot customer who was also the first to be inspired by the PME 4001 ZAP machine.
"This solution offered us two main benefits:
improved customer experience,
from using a natural packaging material,
and enhanced efficiency of our production line."
Ulrich Jansen
Marketing director at Pfeifer & Langen
The family-owned business was looking for an alternative to replace its film-based packaging material, which would both enhance product protection in comparison with standard paper packaging and improve brand position at the point-of-sale. PME 4001 ZAP offered more than that – production speeds almost doubled, in comparison to the previously used VFFS machines, and the change from PET/PE films to mono-material paper resulted in lower material costs and the ability to bring products to market more quickly.
"The results are truly astonishing. This is a machine that we have dreamed about for many years. When I hold the bag in my hands, I am convinced we took the right decision," Jansen concluded.