Consumers increasingly demand sustainable packaging material from renewable resources. This is reason enough for Syntegon and contract packer Truvant to offer manufacturers a ready-to-market paper packaging solution. Following a long-term sales collaboration agreement signed with Syntegon in early December, Truvant will install a Syntegon TPU paper forming, filling and sealing machine at their contract packaging facility in Poland. The system allows Truvant's customers to quickly implement sustainable packaging solutions for their products.
Truvant is one of the largest pure play contract packers in the world and offers a wide range of packaging and supply chain solutions to the world's leading food, consumer, household and industrial brands. With 16 facilities worldwide, the company can draw on comprehensive expertise in the packaging market. Truvant and Syntegon are committed to providing their customers with reliable, yet innovative paper packaging concepts to minimize their ecological impact. The common goal is to give brands the ability to quickly test and implement sustainable packaging concepts with Syntegon's flagship paper forming machine TPU.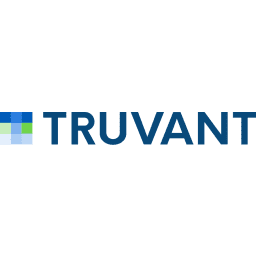 Truvant is one of the largest contract packers in Europe and offers a broad portfolio of packaging and supply chain solutions to the world's leading food, consumer, household and industrial brands.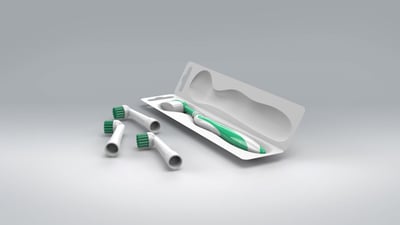 Syntegon's new paper-forming technology is a sustainable packaging option for applications where plastic has been the material of choice.
Reproduction for press purposes free of charge with credit "Picture: Syntegon"
A perfect match from end-to-end
The machine processes especially stretchable and mouldable paper that allows for up to ten times deeper embossing than regular paper. Whether it is for batteries, toothbrushes, cosmetics or other household items, the TPU creates unique 3D blisters, pods or trays using fully recyclable paper. This significantly reduces the amount of plastic waste as well as the ecological footprint. "By combining our contract packing knowledge and Syntegon's packaging machinery expertise, we were able to create an end-to-end solution for our customers – from the initial packaging design to choosing the right materials through delivering the finished product", says Cédric Welterlin, Vice President of Business Development at Truvant. In addition to the advantages of collaborating with experts throughout the packaging development process, customers can expect short time to market and increased efficiency, all while meeting their corporate sustainability objectives.
The TPU has already been honored with the German Packaging Award in 2020. Given its versatile paper forming capabilities, the TPU offers an alternative where plastic used to be the norm, so that manufacturers can enhance the sustainability of their products.