The issue of supply security is more relevant than ever in the pharmaceutical industry. Even before the start of the Corona pandemic, bottlenecks in vital medicines such as antibiotics increasingly came into focus. It's high time to take a closer look at this important topic. So we have decided to team up with leading experts in a new webinar series to look at the different challenges facing the production and processing of antibiotics.
At Syntegon, we see it as our mission to provide you with the best possible support in the manufacture and processing of antibiotics in all dosage forms. We know that global supply security can only be achieved economically with the right technologies. That's why four of our sites have joined forces to develop a webinar series that gives you as complete an overview as possible: from liquids and powders to tablets and capsules, you will learn everything you need to know about the background and technologies related to antibiotic production in our new webinar series, starting in October 2021.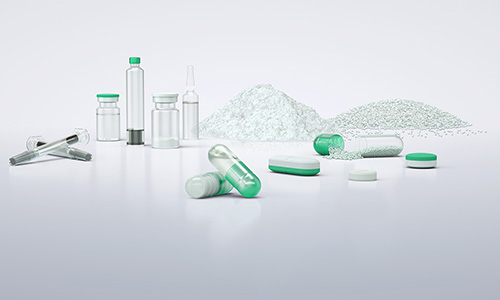 Reproduction for press purposes free of charge with credit "Picture: Syntegon"
Seven times topical and technological expertise
For the very first webinar, we were able to win over an international expert: Dr. Michael Renz from IQVIA will give you insights into the antibiotics market as well as current trends and developments. Each of the six subsequent dates will provide you with more in-depth information on the various dosage forms and technological solutions. How can antibiotic powders for injection be filled safely, efficiently, and flexibly? What do you need to know about containment for oral solid dosage forms (OSD)? And which formulation approaches in hard capsules help to minimize or conquer antimicrobial resistance?
We will also provide insights into the current and future requirements for barrier systems, inspection, and integrity testing (CCIT) for powders and lyophilized products, as well as current fermentation technologies. After each of the 30-minute keynote presentations (in English), our experts will be available to answer further questions live. Join us as we take the future of antibiotic manufacturing and processing to the next level!