This year's Interphex has quite some premieres in stock at the Syntegon booth. There will be more machines running than ever before, we will present our new Service Agreements, and we will showcase our isolated FLT with integrated air handling for the first time at this global event. On top of that, our expert Dr. Laura Moody will be at the show to talk you through the features of this small batch, isolated fill-finish machine. In this interview, she gives you a first impression.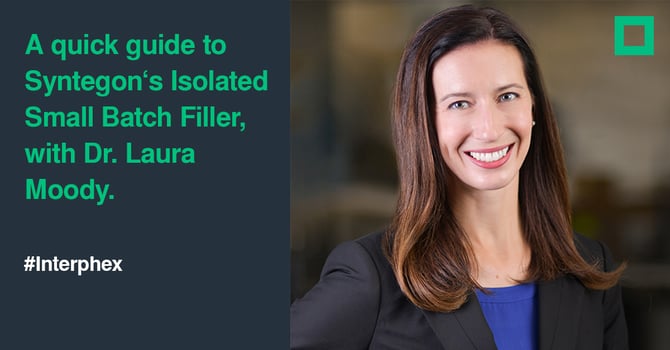 Laura, what are the most important features of Syntegon's isolated FLT?
The isolated FLT is part of our Versynta product line, dedicated to small batch fill-finish. It is easy to operate for clinical or small commercial batches of drug product, with vial filling, stoppering, and capping processes all within a compact footprint. The FLT comes standard with an isolator, offering our customers two aseptic technologies for the price of one. The integrated air handling within the isolator's plenum reduces space requirements, while wireless glove testers ensure the highest product safety.
As with all our machines, we offer the isolated FLT with a dedicated qualification and validation package. We have also partnered with some of the most important primary packaging manufacturers such as West and Stevanto Group to make sure our customers can start their production quickly.


Why does this matter to our industry right now?
Advances in medical development are happening more rapidly than ever before. For a long time, isolators were seen as the distant future of fill-finish processing. But this future is happening right now! In many cases, equipment has not advanced at the same pace. There is nothing worse for pharmaceutical developers and manufacturers than getting a life-saving drug ready for market release, but not having the right equipment to ensure the aseptic fill-finish process is precise and protected.
We offer a remedy with the FLT and our comprehensive isolator expertise. With nearly 40 years of experience in the design and manufacture of barrier systems, Syntegon has established a comprehensive portfolio, including open RABS, closed RABS, containment and isolator systems. All solutions are tailored to customer requirements, from machine design and development to on-site installation and validation.
What's most important for our customers from North America: our equipment is standardized with isolator technology and the isolated FLT is part of our stock machine program meaning it's available right away.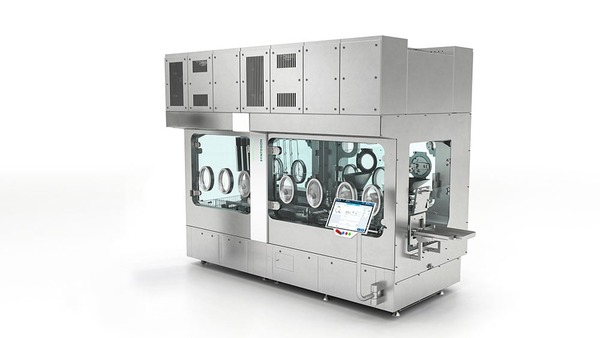 Why is Interphex ideal to showcase the isolated FLT?
Interphex offers us the best place to meet fellow experts from pharmaceutical companies, who are looking to enhance their operations with the latest isolated equipment. Being able to demonstrate our machines and services in action will greatly help our discussions and speed up decisions.
As far as the isolated FLT is concerned, we will show the complete filling, stoppering, and capping process live as well as describe how all air handling components are built into the isolator itself. Additionally, we will offer our customers the possibility to experience the ease-of-use by having them simulate certain process steps through gloves. We look forward to showing interested parties how the FLT works and how we can help speed up their time-to-market. I will be happy to guide our visitors through the machine and discuss their challenges and opportunities with our Versynta small batch equipment.


Get ready for the Syntegon experience at Interphex and meet Laura and her fellow experts at booth #1719.
Find more information about our exhibits here.
Register now for a free ticket.