His passion for as long as he can remember: riding his motorbike is just one of Wolfgang Pietzsch's many vehicle-related hobbies. Besides that, he also is an expert in cultural exchange. About learning as you go, taking risks, and what makes a place your home.
Curious, open-minded and certainly not afraid: just a few of the attributes that describe Wolfgang Pietzsch, Service Sales Group Leader at Syntegon. In his role, he is responsible for customers in wide areas all over the Middle East, India and Turkey. Upon his machinist apprenticeship in 1981, he had already worked in After-Sales Services for more than fifteen years for a big American agriculture and forestry machinery manufacturer.
With 55 countries on his travel record, eight of those in the past two years with Syntegon1 , he knows: "Every culture has got its charm." Yet, Wolfgang feels a special connection to the Eastern European countries such as Kazakhstan and Ukraine, which he has covered on the job for almost two decades: "The people in those countries are absolutely open-minded and welcoming. It truly is incredible how they accommodate and host you. I am still in touch with a lot of my customers and we consider each other friends. I visit at least once a year." While working in Eastern Europe for so many years, Wolfgang also picked up on some Russian. He does not speak it fluently but he will understand what a conversation is about.
JUMPING INTO THE COLD WATER
Has he always been so passionate about this specific part of the world? "No" he laughs, "when I was first put in charge of that area, back at my old job, it felt a little bit like being pushed into the cold water: I hadn't worked with or in those countries and cultures ever before. But it was exciting – so I just went with it." It was that open-minded disposition that helped Wolfgang to get settled quickly when he started his new position as Area Service Sales Manager with Bosch2 in 20183 : looking back on years of experience in the field of After-Sales Services, he was the perfect addition to the team and knew what good service is all about.
"Face-to-face contact is still the most important component. Meeting my customers in person when I travel to their sites is what I enjoy most about my job." The 54-year-old knows that every customer works under different conditions. "Only once you have met the customers and have seen their situation on site, you will truly know what they need." In times like these, when traveling is hardly possible, this can get tricky. Luckily, Wolfgang is a natural in adapting to new situations and already knows his customers quite well. So for now, he puts in all effort needed to support his customers from a distance.
"It was exciting –
so I just went with it."
Wolfgang Pietzsch
His answer to how many customers he is roughly responsible for at the same time: "Many." He laughs. Managing multiple projects requires Wolfgang to stay on top of things: "You need to stay focused and attentive to keep track of the daily business and, simultaneously, plan in the long-term."
GOING TO THE LIMIT
Today, the former German holds Swiss citizenship and feels fully settled in his community near Schaffhausen in Switzerland. His passion for all kinds of vehicles and machines does not just show in his jobs: riding his motorbike has been his hobby for as long as he can remember. In fact, back in the day, he would work and craft on his bikes before he had his actual motorbike driving license. Today, Wolfgang and his Ducati even hit the racetrack once or twice a year. "I don't do that to compete. This is about going to the limit – safely and without pressure. But – it`s still nice to pass the crowd and speed off sometimes." While others do yoga, this sure sounds like a good alternative to blow off some steam …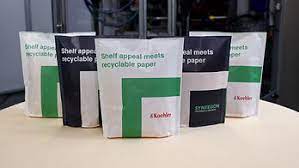 Dream team: Wolfgang and his Ford Mustang exploring and enjoying the beautiful Swiss scenery. The American convertible was a long-time dream come true.
---
As a fan of history and mechanization of the Swiss army, the 54-year-old also volunteers at the local military museum where he helps maintaining an exceptional collection of almost all vehicles ever put to use by the Swiss army.
If Wolfgang could live anywhere in the world, he would still stay right where he is now. "It's not just about the location – it really is about the people around you, too. Generally, I feel comfortable anywhere – but right here is where I feel at home." And even though he already seen quite a bit, Wolfgang's bucket list is far from fully checked: Some destinations remaining are the Ford works in Detroit and the aircraft boneyards in Arizona. As a true fan of all things motorized, Wolfgang also seemed delighted to take the tip to try Jeep off-roading in North Carolina's forests. Besides enjoying the outdoors, Wolfgang also appreciates some good old school sounds: Any favorites? "David Gilmour4 , I think, is one of the best guitar players in the world. Watching him play is just impressive." The Pink Floyd guitarist would surely do a great job at teaching Wolfgang to play his own e-guitar that he once bought but that now lingers in the corner of his house – and yet remains silent.
It seems like the 54-year-old has managed to find his ideal work-life-balance. His tips for younger, ever-available generations to achieve happiness in the long-term: "It's important to "sign off" mentally, too, sometimes. Taking time for yourself to refuel will also help you to do a better job." As a passionate traveler, he also believes some time abroad after school or while in college can be valuable: "In today's world you will only benefit from international experience – both professionally and personally. Take some risks and chances, explore and experience while you are young."
Though life seems unpredictable these days, for Wolfgang one thing seems to be certain: It won't be boring.
You are young and life is long and there is time […] today. And then, one day, you find ten years have got behind you. No one told you when to run – you missed the starting gun.
(Pink Floyd)
1 Formerly Bosch Packaging Technology.
2 Syntegon, Formerly Bosch Packaging Technology.
3 He moved to his current position later on.
4 English musician and member of rock band Pink Floyd