Multifaceted responsibility
Sustainability has many facets: from technological development to emission reductions and personnel development. More and more companies are acting in an economically, ecologically, and socially responsible manner across all industries. Where exactly is Syntegon setting the tone? Dr. Michael Grosse, Chairman of Syntegon's Executive Board, knows all about the company's priorities and provides an overview.
Sustainability at Syntegon
See the video version of this article!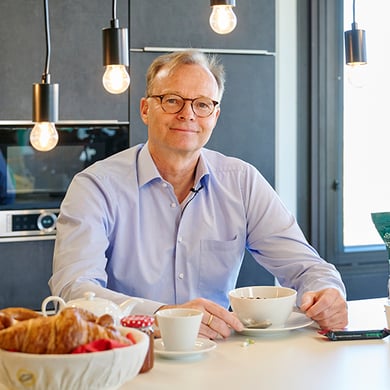 Improving people's lives
Dr. Michael Grosse: "Syntegon is all about processing and packaging for a better life.
With our technologies, we help protect food so you can enjoy it fresh for breakfast – or any other meal.
And if you're ill, we help make sure you get better soon. Many medicines are produced and packaged on Syntegon machines.
In this way, we help to improve people's lives.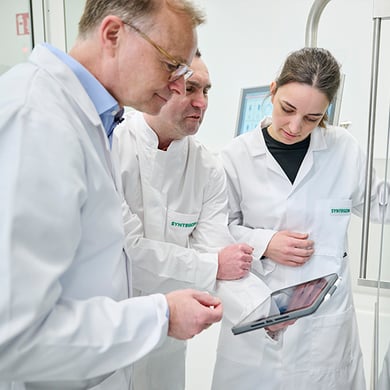 We take a stand and create transparency
We want to act sustainably in everything we do and take our supply chain into account. Syntegon is committed to the principles of the UN Global Compact and has joined the Science Based Targets Initiative.

We pursue a clear sustainability strategy and have our progress evaluated annually by external experts. We further publish a sustainability report to ensure transparency.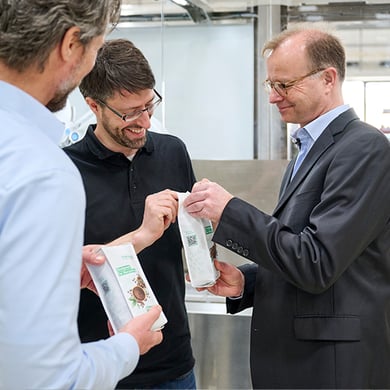 Our core business is our focus
Our strategy focuses on our products and the question of how to make our machines and systems even more resource-efficient. By using electricity, water, or compressed air efficiently, we reduce the ecological footprint in pharmaceutical and food manufacturing processes.

Our technologies and services help to make packaging more sustainable. We support manufacturing companies with our expertise in switching to alternative packaging materials such as paper, mono-materials, or bioplastics.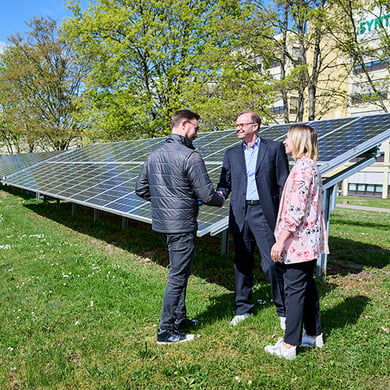 Consistency characterizes our approach to climate change
We also work to reduce our own carbon footprint, e. g. by increasing the share of self-produced energy, sourcing more electricity from renewable sources such as sunlight, and reducing our emissions.

By 2025, we aim to reduce our carbon emissions by 25 percent compared to 2019 and are well on the way to achieving this. In the long term, Syntegon is to become carbon neutral.
To make sure that everyone can understand where and how we do this, we publish our emission data in CDP (formerly Carbon Disclosure Project).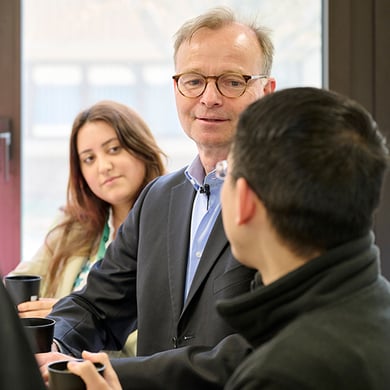 Syntegon takes responsibility for its employees
We would not be able to realize our vision without our employees. They lay the basis for our sustainability strategy. We therefore see it as our responsibility to ensure safe and healthy working conditions. Syntegon attaches great importance to equality and is committed to increasing diversity throughout the company.
Our training and development program supports our employees according to their individual needs. We want to make working at Syntegon as attractive as possible by offering a wide range of company benefits. We wish every employee to be proud to work at Syntegon.
We are committed to high ethical standards
Legality and integrity are a top priority for Syntegon all across the globe. Compliance forms the basis of all our activities. We expect compliant behavior from ourselves, but also from our business partners and all other stakeholders.
Every one of us is responsible for ensuring that all applicable laws and internal standards of conduct are observed during our daily work at Syntegon.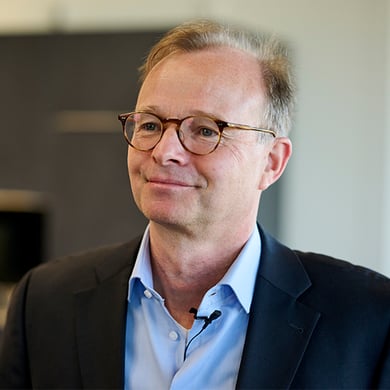 Our mission serves as our guide
Together we design processing and packaging for a better life – sustainably and in accordance with the highest ethical principles. This is what we stand for at Syntegon."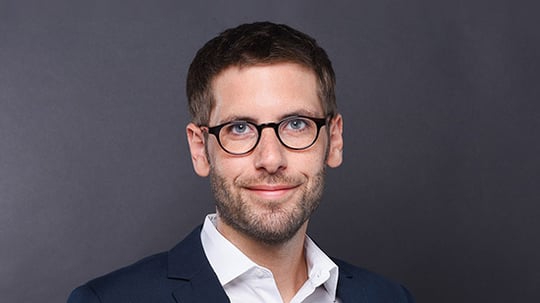 Interested in Syntegon?

Spokesperson Corporate Communications
Syntegon Technology
Patrick Löffel

Phone: +49 7151 14 2732
Contact us