New packaging solutions for a sustainable future
Whether it is the rich aroma of freshly ground coffee, the crunchy texture of a cereal bar, or a robust tablet: the properties of numerous everyday products are not based on sophisticated recipes alone. Packaging is also important, as it makes sure that we can consume food and medicines the way we expect – full of flavor, fresh, and safe. However, to prevent protective wrapping from polluting the environment, it must change in favor of a sustainable future.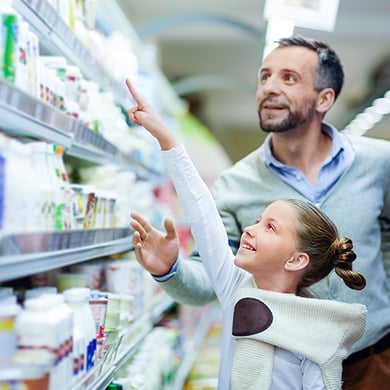 The challenge is obvious
This may sound familiar: after your weekly shopping, you heave full bags onto the kitchen table and start unpacking. Most products piled up in front of you are packaged. With a notable difference: while plastic trays and tubular bags can be seen but also heard due to their characteristic crackling, more and mor packages can be placed on the table almos silently, for example cardboard trays. Some types of fruit eve are marketed without any additional outer packaging.
One thing is certain: unlike many other product trends, the packaging revolution is not a short-lived fashion phenomenon, but a true turning point. Alternative solutions are breaking with the long-standing tradition of classic packaging made of composite plastics – and have resolved an important conflict.
The challenge is obvious: plastic composites have been used for decades. They are robust and provide optimum protection for products and consumers. At the same time, however, they pose a significant challenge: the many types of plastic, often used in combination, are difficult or impossible to recycle – with
sobering consequences.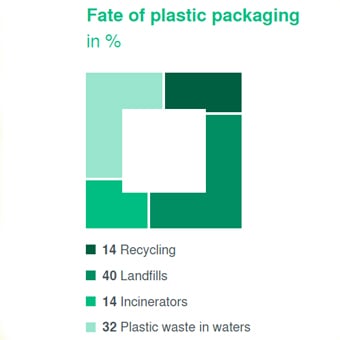 Room for improvement
Only nine percent of the more than eight billion tons of plastic we have thrown away worldwide since the 1950s has been recycled. And even today, the global recycling rate for plastic packaging is only 14 percent, including many downcycled products. Experts define this term as recycled products whose raw materials are no longer reintegrated into the original reusable materials cycle. The rest ends up in landfills (40 percent), incinerators (14 percent) or in the environment, in oceans, and other waters (32 percent).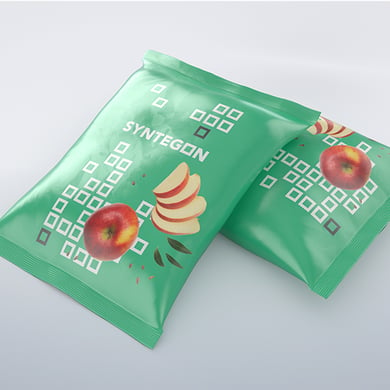 Future without plastic
For a future with less plastic waste, companies are increasingly turning to recyclable and biodegradable solutions. In addition to paper and cardboard, films made from mono-polypropylene and mono-polyethylene play an important role. Unlike composite films, these solutions consist of only one type of plastic and are therefore easier to recycle – and easier to reintegrate into to the reusable materials cycle.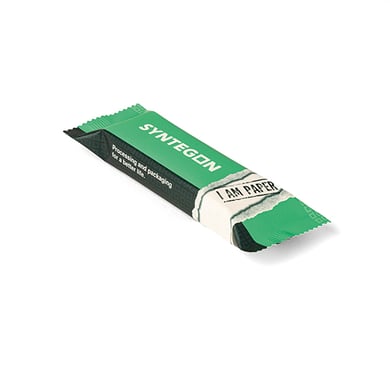 Revolution through recycling
This promising task requires joint expertise. Instead of tackling it on their own, pharmaceutical and food manufacturers often work
hand in glove with material and technology suppliers. As a company committed to sustainability, Syntegon has been cooperating closely with innovative packaging producers and manufacturing companies for many years.
The common goal is to develop complete solutions that can be processed efficiently and offer the required product protection. Wherever possible, paper comes first at Syntegon. Retail customers perceive the material as highly sustainable, as it can be easily recycled into further valuable packaging materials. Paper-based tubular bags offer alternatives to non-recyclable plastic laminates, for example in bar or chocolate packaging.
Where appropriate, mono-plastics offer fully recyclable alternatives and optimum protection, e. g. for sensitive products. Mono-polyethylene or mono-polypropylene are suitable for coffee, dairy products, cookies, and frozen foods that require a higher level of product protection due to the products' characteristics.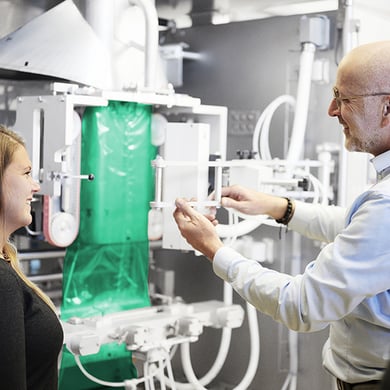 Material equals machine
Successfully reconciling protection and recyclability is no longer a dream. The revolution
is in full swing: for example, Syntegon and a packaging material expert developed a paper-based blister pack. Thanks to a thermoformable base and press-through lid film with a barrier coating, the partners succeeded in achieving similar barrier properties to conventional blisters made of mono-polyvinyl chloride (PVC) and aluminum – with the advantage that the paper-based materials can be fed into the recycling stream.
Syntegon recognized early on that suitable packaging technologies pave the way to greater sustainability. After all, special sealing systems for form-fill-seal and cup machines lay the basis for efficiently produced, sustainable packaging. Machines with adjustable sealing temperatures, for example, make sure that the outer layer of tubular bags made of mono-material does not melt during forming and retains its intact and tight seal.
Syntegon is consistently seeking to expand its own equipment portfolio: the company focuses on new developments, as well as on retrofit options for existing machines. These solutions complement the innovations on the materials side, which are likely to give new impetus to the circular economy. Consumers can therefore look forward to seeing what kind of packaging their groceries will end up in on the kitchen table. In any case, there will be even less crackling in the future.
Our customers are also interested in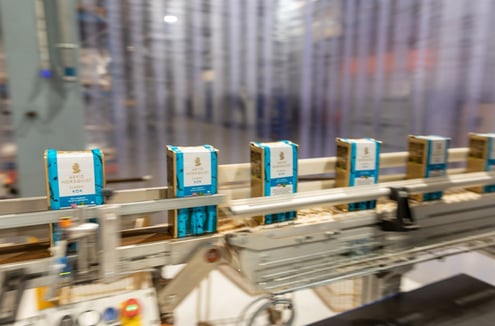 01.08.2022
Sustainable film and optimized vacuum technology for coffee
When it comes to sustainability, Swedish coffee producer Arvid Nordquist relies on vacuum packaging technology from Syntegon. This successfully supports the reduction of CO2 emissions and the consumption of conventional petroleum-based packaging films.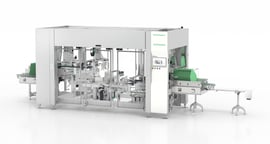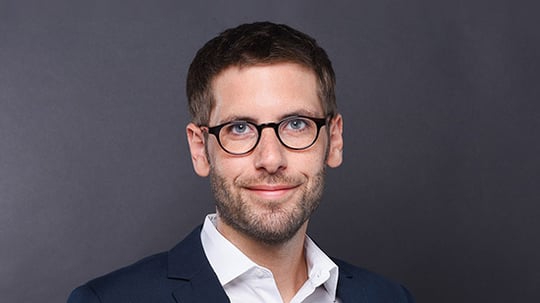 Interested in Syntegon?

Spokesperson Corporate Communications
Syntegon Technology
Patrick Löffel

Phone: +49 7151 14 2732
Contact us