Small batch solutions
There has been a noticeable shift in the pharmaceutical industry: more and more high-priced biotech drugs for small patient populations require highly flexible filling solutions that achieve precise product yields at low output. Accordingly, we have developed a new portfolio: Syntegon now bundles solutions for small and micro batch applications under the name Versynta. Versynta stands for the versatility of our small batch machine portfolio – based on many years of experience. Versynta Flexible Filling Platform (FFP) is the latest innovation from Syntegon, followed by Versynta microBatch as a preview with the highest level of automation.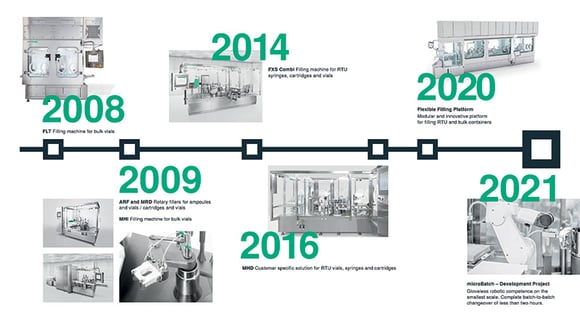 Syntegon expertise in the small batch field – over 60 references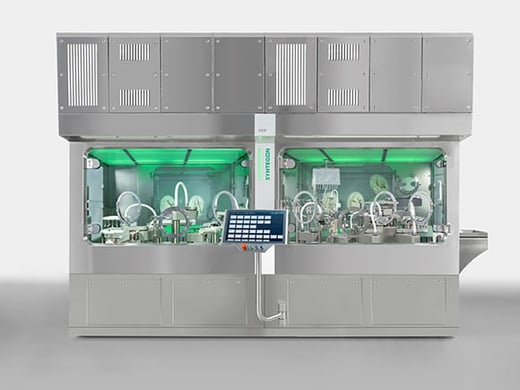 Versynta FFP
---
High potent, personalized pharmaceuticals mean small patient populations – and equally small batch sizes. As a highly standardized and modular solution, the Versynta Flexible Filling Platform (FFP) enables manufacturers to approach aseptic filling in a new way.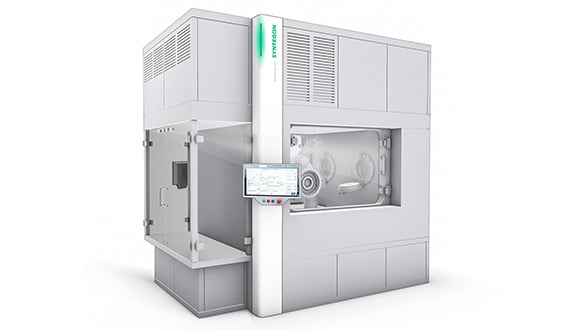 Versynta microBatch
---
Just like small batch production, micro batch manufacturing is coming to the fore of everyday pharmaceutical operations. Together with a customer, we are currently testing the second instalment of the Versynta portfolio, the gloveless microBatch working cell.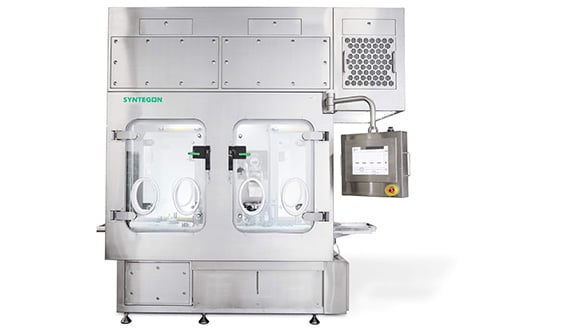 Further small batch solutions
---
Next to our latest innovations, we have a great expertise in the small batch field with over 60 references. Syntegon offers you a broad range of small batch filling machines with an output range from 120 up to 11,300 containers per hour. No matter which challenge you face, we have the right filling equipment for you – which can be equipped with or without an isolator.
About us
---
Processing and packaging for a better life – this is what our employees work for every day. Looking back on a 160 years of experience, the portfolio of intelligent, innovative and reliable solutions help our customers in the global pharmaceutical and food industries to improve people's life.
With 1,100 service experts and a comprehensive service portfolio throughout the entire machine lifecycle from spare parts management to digital line optimization, Syntegon lays the foundation for smooth production processes for all customers.
patents and patent applications
machines installed world-wide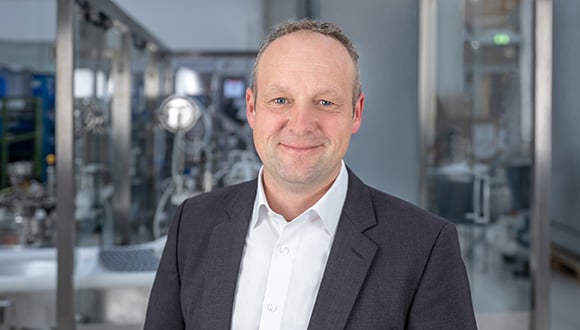 Our experts
"MicroBatch combines the know-how of two market experts. Together with Vetter, we create a new industry standard for fill-finish of small and micro batches."
Andreas Bühler – Senior Sales Manager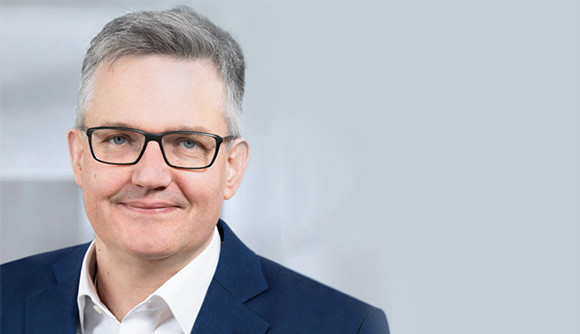 Our experts
"We follow a clear marketing trend. The new biotech drugs are more specific and personalized, which leads to smaller batch sizes, higher values per container and more flexibility. To achieve this goal, we developed our Flexible Filling Platform and the microBatch working cell."
Klaus Ullherr – Senior Product Manager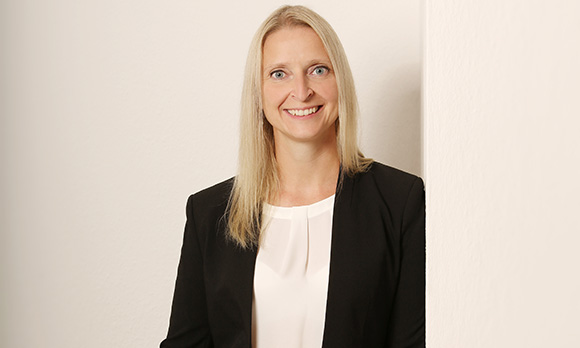 Our experts
"Versynta combines our small batch machine portfolio with the latest innovation Versynta FFP and the development project Versynta microBatch. The name Versynta is based on the word "versatile", "Synt" stands for Sytegon and is rounded off by a caring and fresh "a".
Daniela Götz – Marketing manager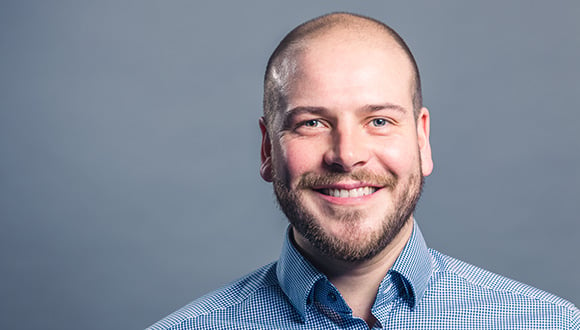 Our experts
"With the Flexible Filling Platform we developed an individually configurable, modular machine concept for processing small and medium batches. The modular approach bundles our entire line competence and offers our customers maximum flexibility."
Sebastian Gran – Technical Project Manager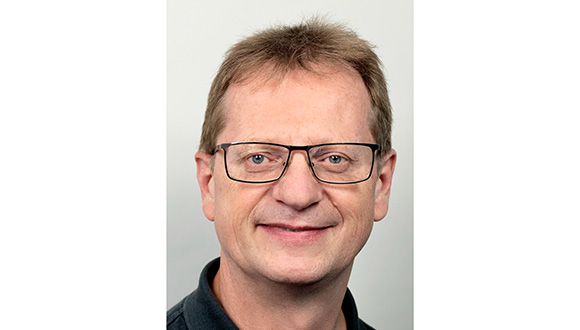 Our experts
"When developing microBatch, the biggest challenge was the design of the gloveless Isolator. The result is a highly flexible and fully robotized production cell with the smallest possible dimensions and a complete batch-to-batch changeover within less than two hours."
Ulrich Krauss – R&D Project Manager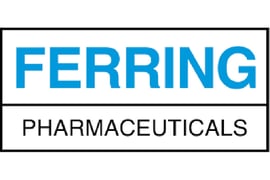 Reference for FFP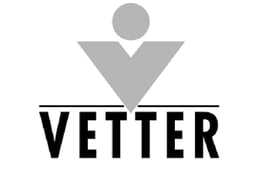 Inspiration for microBatch development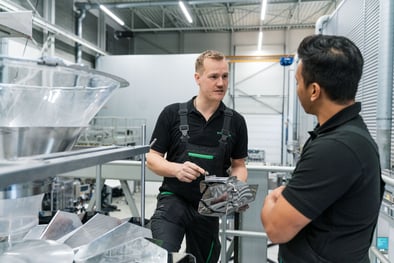 Find out more about our Service Agreements here.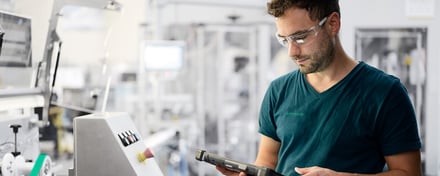 Find out more about Digital Solutions here.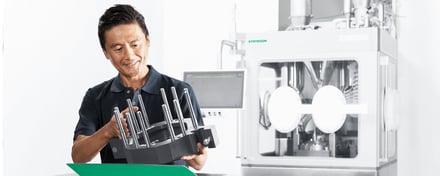 Find out more about Parts here.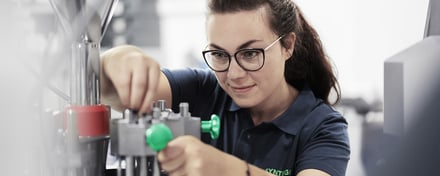 Find out more about Maintenance here.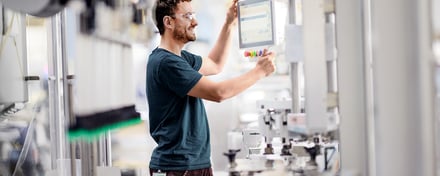 Find out more about Technical Support here.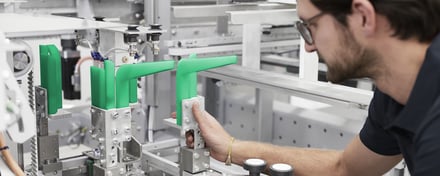 Find out more about Modernizations here.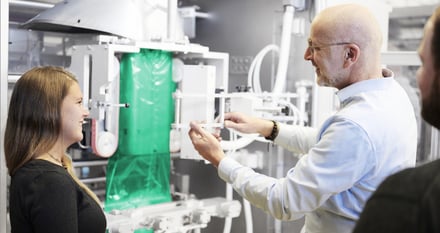 Find out more about our Training here.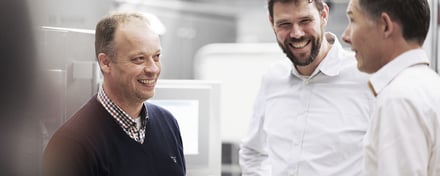 Find out more about our Expert Services here.
Our customers are also interested in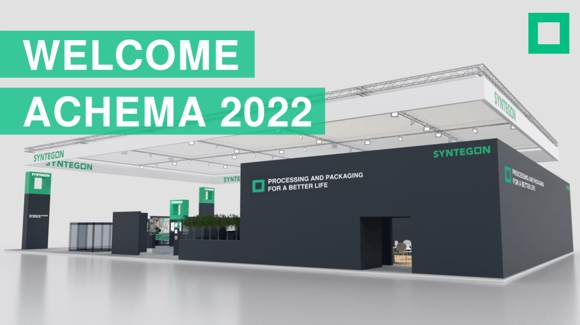 Achema 2022
Be there when we present our latest technologies at Achema 2022. Experience Syntegon's comprehensive expertise. We offer you the complete portfolio for the development, production, and processing of liquid and solid dosage forms as well as services and digital solutions for the entire lifecycle of...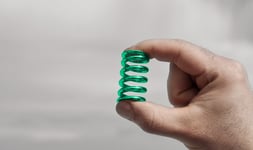 Interested in our small batch portfolio?
Reach out to our experts.

Are you looking for advice on our small batch portfolio or do you have a specific project in mind? Get in touch with our experts.