Vertical packaging has been around for many decades and has established itself as a standard for a wide range of food and non-food products. As consumer and market requirements are constantly evolving, we keep on innovating our trusted VFFS machine. From sustainable packaging material to greater flexibility in bag styles increased output and hygienic operations, we deliver state-of-the-art packaging equipment.
Whether you are looking for a high-speed solution for stick packs, vacuum packing of coffee, or want your products to stand out at the point of sale with stand-up reclosable Doy Zip bags – our vffs packaging machines help you optimize your packaging process.
Vertical packaging machines & features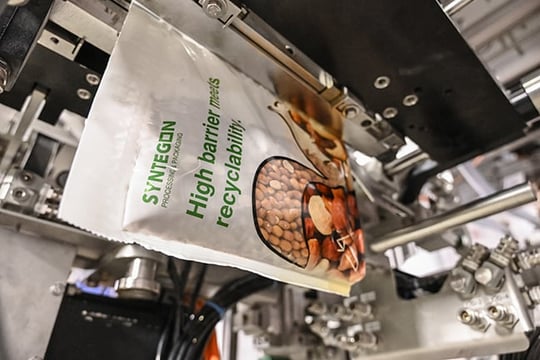 Vertical packaging at a glance
You are not looking for a vertical form fill seal machine that can do it all but one that is right for you. That is why our engineers, develop a VFFS packaging machine to perfectly suit your industry and application needs.
Take a glance at some of the solutions in our portfolio.
Our intuitive HMI allows easy operation and a short training time. Its user-centric design ensures that the operator only sees applicable settings,making it easier to control the system and reduce errors.
Thanks to its user-guided workflow, our HMI further reduces changeover times and enables easy recipe set-up.
VFFS machine for your industry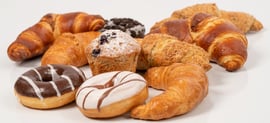 Bakery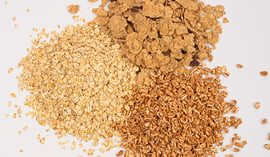 Cereals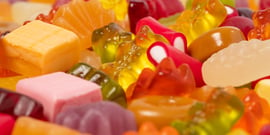 Confectionery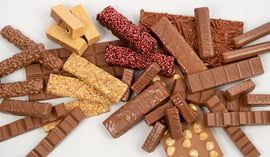 Chocolate & Bars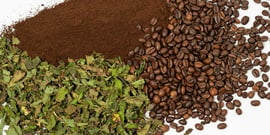 Coffee & Tea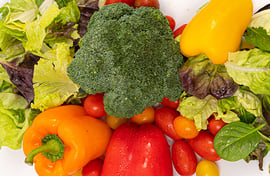 Fresh & Chilled Food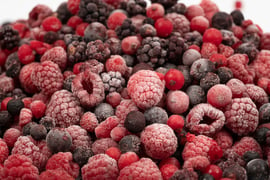 Frozen Food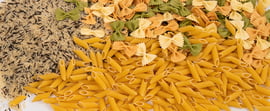 Pasta, Rice & Noodles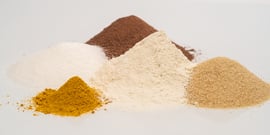 Powders & Granules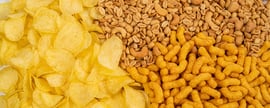 Snacks & Nuts
Our vertical packaging solutions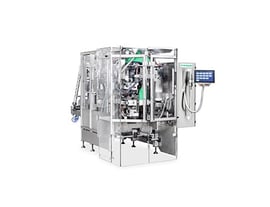 Continuous motion baggers
Our vertical continuous motion portfolio offers a wide range of solutions with a difference in bag style flexibility, output and hygiene levels. From high speed packaging of pillow bags to reclosable stand up Doy Zip bags, our range has got you covered.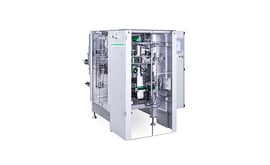 Intermittent motion baggers
When it comes to vertical intermittent motion, our portfolio offers an economic range of solutions that cater to basic bag styles and moderate machine output.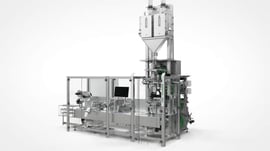 Package makers
Our package maker series features several solutions for increased bag style flexibility and high output, based on technologies like mandrel wheel and vacuum. The machines support your everyday production with the efficient packing of free flowing products and provide different top closure options.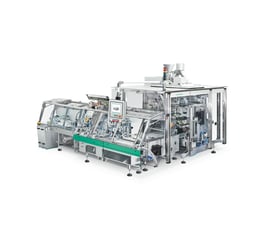 Stick pack systems
The high dosing accuracy and sealing integrity of our VFFS machines makes them an ideal choice for the packaging of sensitive powders or granules from the food and pharmaceutical industries. The system's integrated cartoning machine and compact design contributes to the overall efficiency of this solution.
Sustainable vertical packaging solutions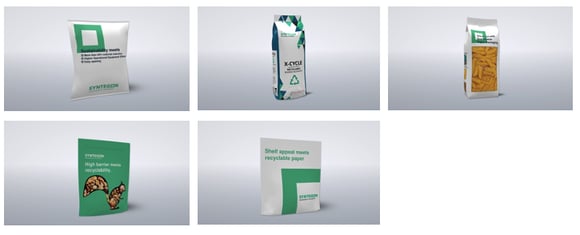 Food producers often approach us to find a sustainable packaging solution. We can offer comprehensive support: we have already developed systems for a variety of industries such as frozen food, coffee, confectionery, dry pasta, powder and snacks. Depending on your product's unique characteristics we determine the right sustainable concept. With our guidance and full service offer, you can be sure to bring your goods to market successfully.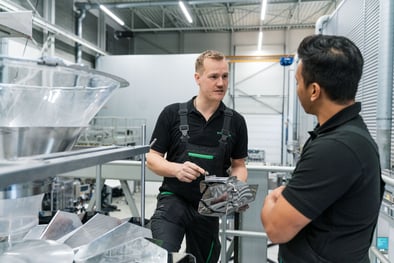 Find out more about our Service Agreements here.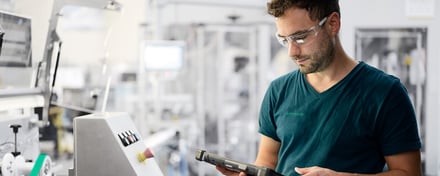 Find out more about Digital Solutions here.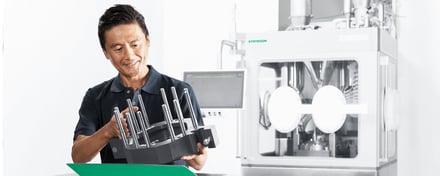 Find out more about Parts here.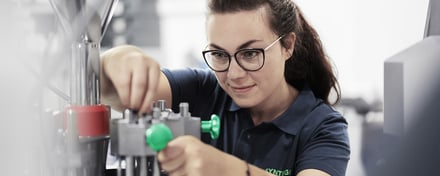 Find out more about Maintenance here.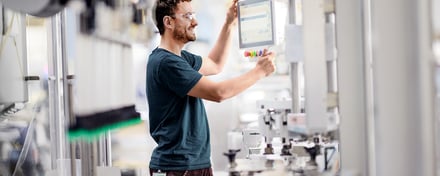 Find out more about Technical Support here.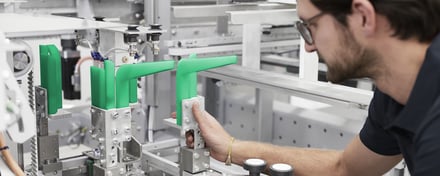 Find out more about Modernizations here.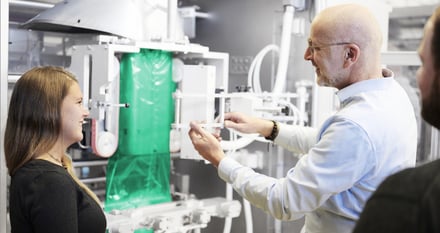 Find out more about our Training here.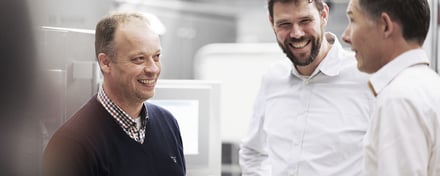 Find out more about our Expert Services here.
Why choose a Syntegon vertical packaging machine?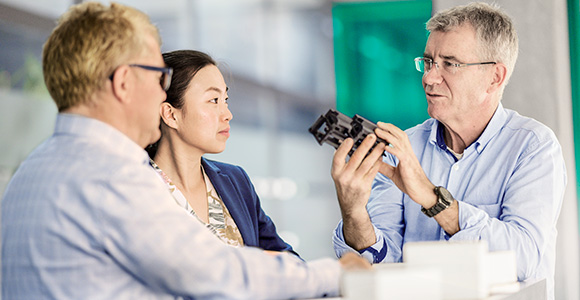 About us
---
Processing and packaging for a better life – this is what our employees work for every day. Looking back on a 160 years of experience, the portfolio of intelligent, innovative and reliable solutions help our customers in the global pharmaceutical and food industries to improve people's life.
With 1,100 service experts and a comprehensive service portfolio throughout the entire machine lifecycle from spare parts management to digital line optimization, Syntegon lays the foundation for smooth production processes for all customers.
up to
pillow bags per minute
up to
Doy Zip bags per minute
up to
stick packs per minute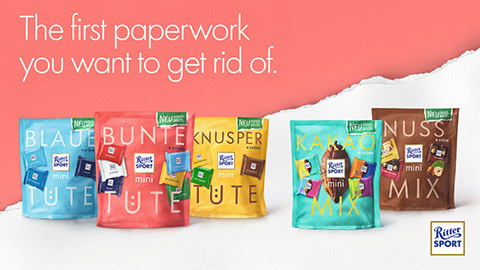 Our expertise, your advantage
Partnering for sustainable packaging solutions
Chocolate manufacturer Ritter Sport and Syntegon develop sustainable paper packaging.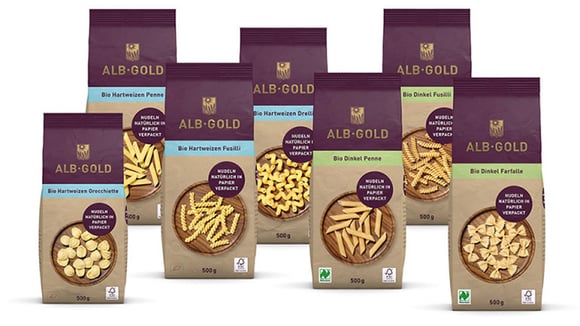 Our expertise, your advantage
Soul Food – Packed in Paper
ALB-GOLD Teigwaren is the first pasta producer in Germany to present its short pasta in sealed paper packaging.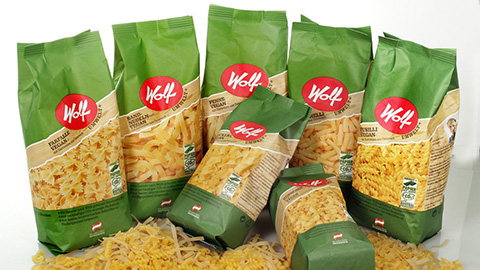 Our expertise, your advantage
Wolf Nudeln uses paper instead of plastic
Novel sealed paper packaging by BillerudKorsnäs and Syntegon for premium pasta.
https://www.syntegon.com/hubfs/Content/1%20Solutions/2%20Food/02%20Technology%20pages/03%20Vertical%20packaging/Technology_Vertical_Module9_Download_SVE%20Series.pdf|Technology_Vertical_Module9_Download_SVE Series.pdf https://www.syntegon.com/hubfs/05_website/Content/1-Solutions/2-Food/01-Industry-pages/08-Coffee-Tea-(instant%20drinks)/Datasheet_PMX_EN_2023_07_final.pdf|Datasheet_PMX_EN_2023_07_final
Vertical packaging downloads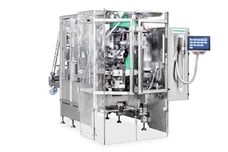 Vertical packaging – SVE series
Explore our continuous motion bagger portfolio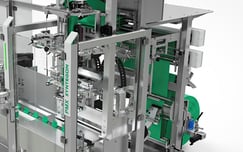 Package Maker PMX Datasheet
Highest flexibility trough modular design
Our customers are also interested in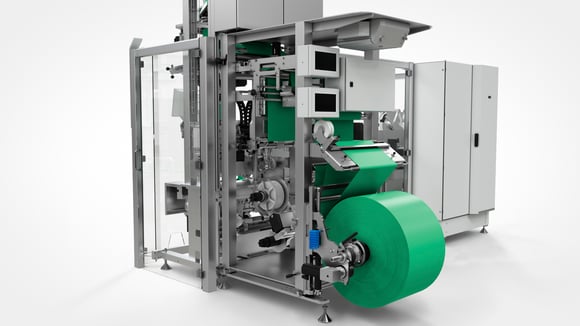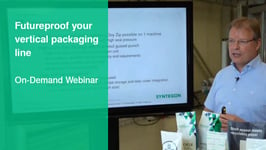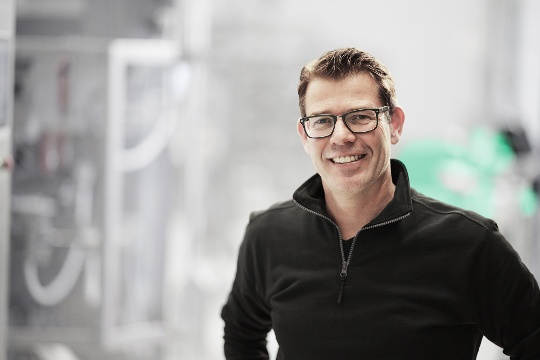 Interested in vertical packaging machines?
Local Agent
---