We all want to do what is best for the environment. But adapting your packaging process in order to handle a more sustainable material might seem complex and challenging. That is why we at Syntegon want to make it as easy as possible for you.
Together with brand owners and material suppliers, we develop sustainable alternatives for traditional packages. Our machine innovations ensure uncompromised high package quality and speed. And we share our ever growing knowledge to help you take your sustainability approach to the next level.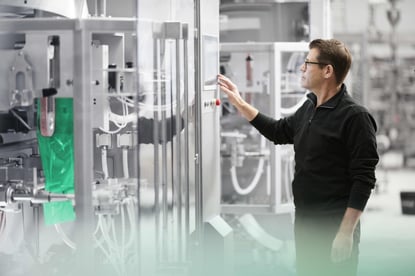 So start your sustainable journey with Syntegon today by requesting your free set of sustainable package samples!
And we will guide you to find the optimum sustainable packaging solution for your product and brand.
In the set you will find ready available packaging solutions. For each package sample there is an explanation on how it contributes to reduce ecological impact. If you would like to learn more about one or multiple samples, feel free to reach out to one of our sustainability experts. They are happy to explain the possibilities for your individual product.