Consumables made to order
To work as efficiently as possible, consumables such as aroma protection valves or other packaging materials must be optimally matched to your equipment and products. By using Syntegon's premium materials, you can ensure the high quality of your products and harness the full potential of your production. Depending on your manufacturing process, Syntegon Services offers various customized valve solutions, including inside (button) and outside (label) valves. We provide aroma protection valves and valve applicators, including custom engineering, from a single source. Our experts will find the ideal solution to protect your packaging and extend its shelf life.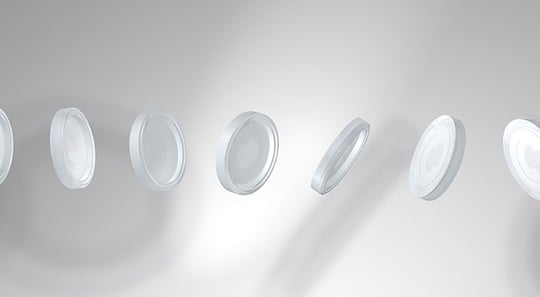 Inside valves – VIS/VAP
The VIS/VAP inside valve is sealed on the inside of the packaging material and offers extremely low and reproducible opening and closing pressure.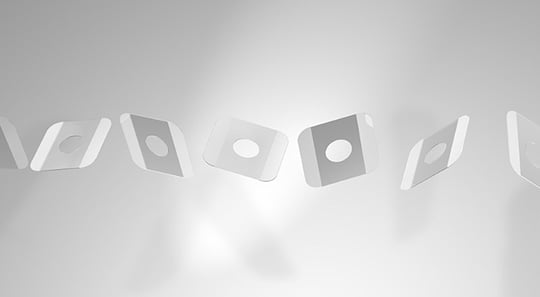 Outside valves – V45/V55
The valve is applied on the outside of the bag or can and functions with a slight increase in pressure. Depending on the product requirements, the outside valve has different designs, such as for cans or for highly degassing products.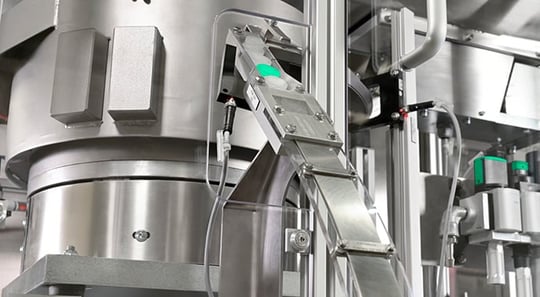 Applicator for inside valves – CVA VIS
The CVA valve applicator reliably applies the VIS valve to the inside of the packaging. Thanks to the patented valve design and coordinated applicator technology, the CVA VIS offers high process reliability. It is suitable for use with all types of sealable packaging material and can be integrated into any packaging machine, thanks to its dedicated control unit.
Applicator for outside valves – CVA V45/V55
The CVA valve applicator reliably applies the valve to the outside of the packaging material. It is suitable for use with all types of packaging material and can be integrated into any packaging machine, thanks to its dedicated control unit.
Based on patented and proven venting technology: our aroma protection valves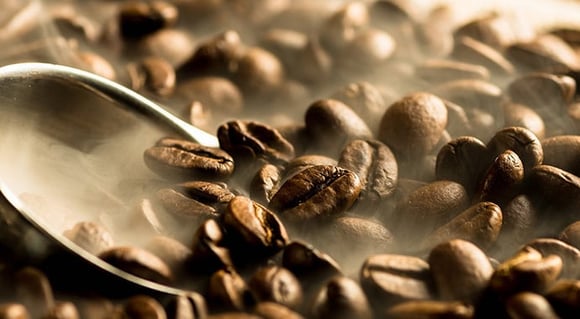 Our aroma protection valves
---
Some products, like coffee, fresh dough, or pickled cabbage, continue to emit gas even in airtight bags, pouches, or cans. Our valves release this excess gas while preventing oxygen from entering the package and spoiling the product. As a result, consumers can enjoy the product's full aroma together with extended shelf life.
In addition to safeguarding food quality, Syntegon aroma protection valves boost logistical efficiency. Degassed packages take up less space, are less pressure-sensitive, and are therefore easy to transport and store.
Your benefits at a glance:
Long shelf life (up to 30 months)
High degree of production efficiency:

high speed (up to 80 bpm)
high warranted efficiency (98%)
high process security with inline control units

Food-compliant valve quality, according to international regulations (e.g. FDA)
Proven quality made in Germany and Switzerland
40 years of application experience supplying outside valves and more than 30 years in inside valves
Our expertise, your advantage
---
A comprehensive service portfolio lays the foundation for smooth production processes. We at Syntegon support you throughout the entire machine lifecycle, from spare parts management to digital line optimization. Service agreements are a key element of our portfolio structure. We minimize production risks and maximize the efficiency of your equipment by working with you as equal partners.
patents and patent applications
machines installed world-wide
Our customers are also interested in