The more patients can take control of their health, the better they feel. Self-medication is an important achievement that has become possible thanks to medical devices like auto-injectors and pens. The Danish town of Sandved is home to some of the finest equipment for MedTech device manufacturers. For 60 years, Syntegon's Danish site has been increasing patients' quality of life – and has contributed to Syntegon's success in the pharmaceutical industry.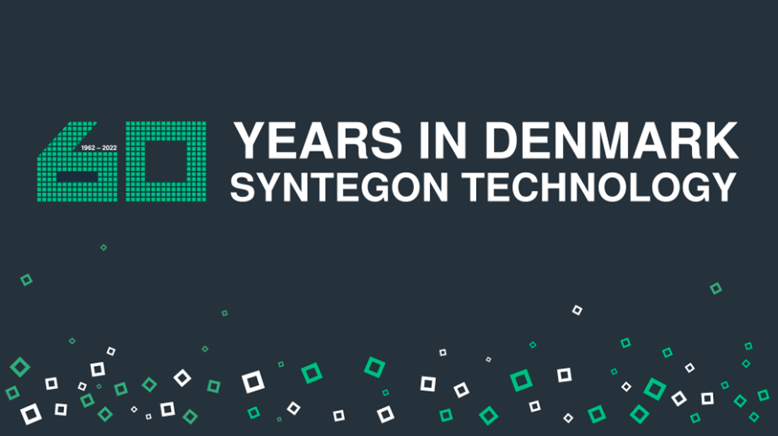 Sometimes you start a journey and end up somewhere completely different. This can be a very positive development, as the history of Syntegon's site in Sandved shows. When Svend and Erik Møller founded Møller & Devicon in 1962, they initially focused on automating manual processes for agricultural and lumber equipment manufacturers. However, while local companies were hesitant to commit to large investments during the economic crisis in the 1970s, Møller & Devicon succeeded in attracting customers from other industries. In the 1980s, the business saw an increase in what later became Syntegon's core clientele: medical device manufacturers in the pharmaceutical industry.


Going global in 2007
The company continued its new path and rose to become one of the industry's top players. In 2007, Møller & Devicon joined Syntegon (formerly Bosch Packaging Technology), which provided business opportunities on a global scale – and the possibility to give patients with diabetes, metabolic disorders, or autoimmune diseases back their independence. Today, the experts from Syntegon Technology A/S in Denmark support pharmaceutical and MedTech manufacturers around the globe. Solutions include custom-built machines and complete lines which cover the entire process chain of MedTech device assembly, handling, labeling, and packaging.
"Advanced medical devices for self-administration significantly contribute to patients' quality of life," says Sven Klotz, Managing Director at Syntegon Technology A/S. "Auto-injectors and pen systems come in all shapes and sizes. Our portfolio covers manual, semi-automatic and fully automatic device assembly with highly flexible and scalable solutions that contribute to a high OEE – and a higher quality of life."
The fully automated Range Device Assembly (RDA) machine for auto-injectors, for example, achieves output rates of up to 200 devices per minute. In addition, Syntegon offers documentation support and services for machine qualification, process validation and operator training.
Decades of teamwork and dedication
If there is one thing that Syntegon's history in Sandved can teach us, it is the fact that business success does not come overnight. It requires dedicated teamwork from around 100 employees, a diverse portfolio and close collaboration with customers worldwide. Carsten Sørensen, a former employee at Sandved, is convinced that the Danish site will continue to succeed.
"I was with the company for 50 years. During that time, I saw us develop solutions that have helped our customers meet the ever-changing market demands time and again. And I am sure that this great team will continue to do so in the years to come."
In Sandved, his words struck a chord: the MedTech experts are already working on new solutions for a better life.
Do you want to find out how our experts can help you optimize your device assembly, labeling and packaging? Contact us, we are happy to help!

The founder brothers Svend & Erik Møller.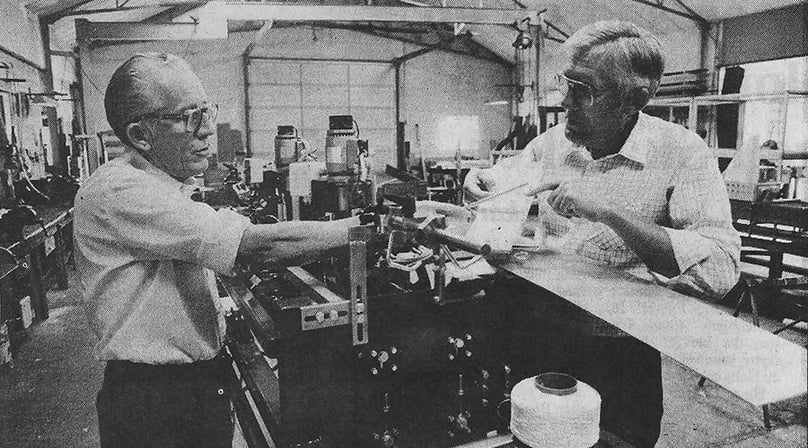 Erik and Sven Møller developing an automatic machine for closure of plastic bags.
One of the first prototypes: PetriFoss 1200.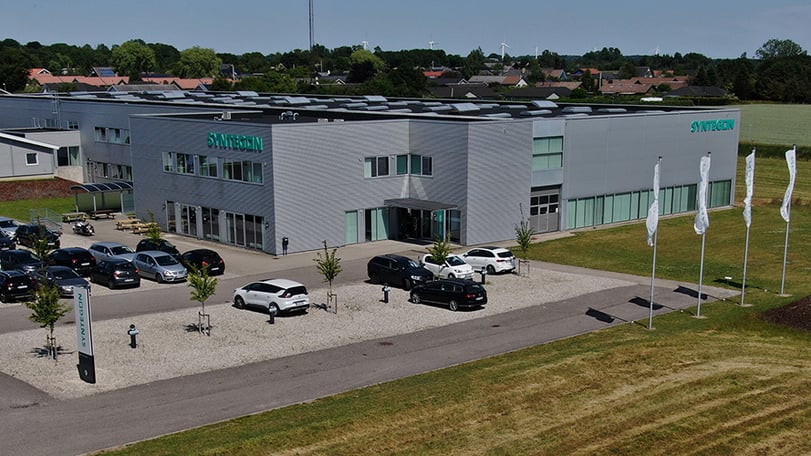 Syntegon Sandved site in Denmark 2022.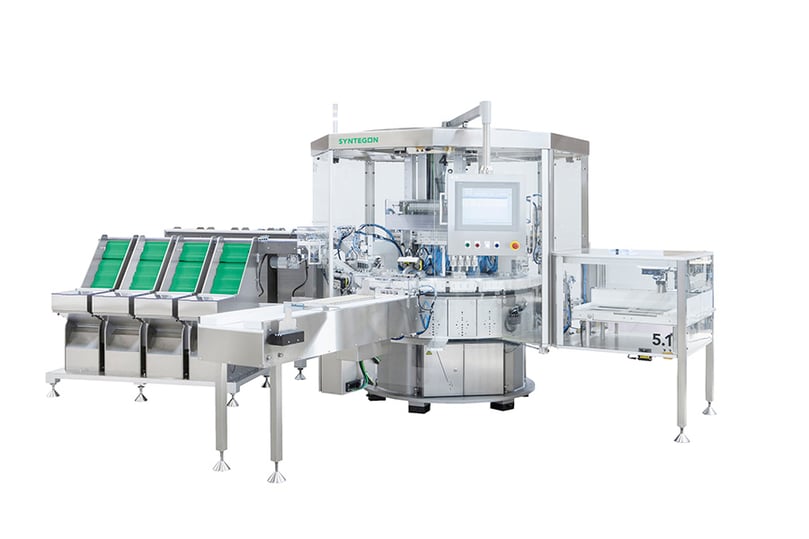 Today we offer our manual, half- and fully automatic MedTech assembly machines to customers worldwide.