I'm sure you've seen the statistics. Less than 30% of the workforce in science, technology, engineering and math (STEM) fields is made up of women (sources: http://ngcproject.org/statistics, Global STEM Workforce - Society of Women Engineers (swe.org)). The reasons are hard to argue with, namely gender stereotypes, male-dominated cultures and lack of role models in leadership positions. How can a young woman in the beginning of her career envision a role for her future self if there are no examples to be found?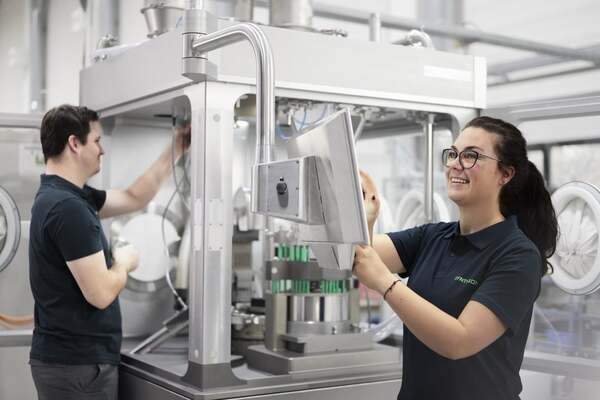 I'm a woman in STEM. My career journey resembles more of a winding road than a direct path. I was fortunate enough to have a young, female University professor that spotted a spark in me during my second year and acted as my mentor throughout the remainder of my bachelor degree studies. She encouraged me to work in her lab and was extremely supportive of my desire to pursue a Ph.D. in cellular and molecular biology. I was firmly in the "S" category of STEM. Her belief in me fed my burgeoning self-confidence and allowed me to envision myself in a similar leadership role one day.

My journey through academia lasted for several years, with much time spent at a lab bench or behind a microscope. There came a time when my curiosity for the life sciences industry became too big to ignore and I transitioned to a role outside of academia where I could still use my technical skills as a scientist in a corporate setting. Working to support pharmaceutical companies as they developed new drugs was an exciting, fast-paced chapter in my story. I learned, I asked questions and above all, I saw a world of possibilities outside of the lab bench begin to open up. There were women from various backgrounds working in varying degrees of leadership positions throughout my organization and at our customer's organizations. I started to wonder: What if I take my technical knowledge and problem solving skills into a related but adjacent field? Can I support the development and commercialization of life saving medicines in a different way? Can I challenge what I believe I'm capable of and bring a new point of view to an organization? Can I be a role model for someone, someday?

Along came Syntegon. My time with the company in numerous business-focused roles has allowed me to bridge knowledge of drug product requirements with product management, market needs and subject matter expertise. Over the years, my diverse background has afforded me the opportunity to engage with pharma customers in fruitful ways to develop packaging solutions that fit their products unique characteristics. I train colleagues on the idiosyncrasies of cell and gene therapies and connect with industry experts to prepare for every new processing breakthrough that life science innovators will develop.

I get to play in each realm of STEM, from science-focused customer discussions to technology-driven new product applications, working with engineering colleagues that put the nuts, bolts and microchips behind the theory and using math equations to keep the business case calculations on-point. Experiences in each of these fields throughout my education and career provide a firm foundation for new innovations and technological growth. But, why are women in STEM so important? It boils down to diversity. Women provide diverse perspectives, different experiences, alternative opinions, various foundational knowledge and educational backgrounds. All of these elements contribute to advancement and invention.

I know that I wouldn't be in my current leadership role if it wasn't for the support and encouragement that I received along the way, both from internal and external resources. I'm proud to work for an organization that supports a diverse workforce. Syntegon recently signed the Charta der Vielfalt (Charta of diversity) and is now a member of a large network of companies who advocate diversity in their organizations. Syntegon also supports the future of women in STEM, recently hosting a Girls Day for career and study guidance for female pupils. Outside of my organization, I'm a volunteer with ISPE Women in Pharma, which is an initiative committed to bridging pre-existing boundaries to maximize the impact women have on the pharmaceutical industry. Informally, you'll also find me taking impromptu phone calls with colleagues' daughters considering advanced degrees or careers in a STEM field. I have a passion to support STEM education and to be a role model for the next generation of women in STEM. They can't imagine what they can't see.


Dr. Laura Moody, PhD.

Director of Product Management Pharma, Syntegon North America