At the age of just 24, Jairo Muñiz joins Syntegon's Field Service technician team in Mexico. Despite being the youngest member, he quickly proves himself to be a hard-working, fast-learning addition to the team striving to expand his knowledge and experience.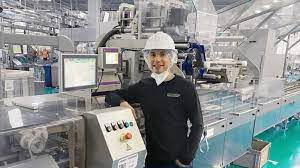 Quoted to be a little shy in the beginning, Jairo has been on the rise ever since: When he joins Syntegon in 2016, after a year of training, soon it becomes clear that Jairo is ready to set out on his first field service visits by himself. Today, he has been with Syntegon for almost four years and is traveling to and working with Syntegon customers all over Mexico. Upon his studies to become a mechatronic engineer, he has actually been a singer for a while: "I was part of a band. We had our own website and people could book us to perform at their weddings. I really enjoyed it but I had to quit because I wanted to work in the field that I actually went to school for. Hearing any wedding bells ring for himself yet? Not anytime soon. "Relationships can be tricky when you travel a lot", he admits, "But I still feel like I could do this job for the rest of my life."
Jairo learned the important engineering basics during his studies. Yet, how to actually work with the different packaging machines and how to professionally work with customers on site, he learned with Syntegon, he says.
Taking The Chance
Below the magical line of 30, Jairo surely is one of the younger team members. "I also look much younger than I am", he says. "Like 20 years old max. I actually hear that a lot", he laughs.
"I make sure to proof I am the expert they need
– despite looking a little younger."
Jairo Muñiz
"When I arrive on site, I work very hard and thoroughly so our customers can be confident that I will get the work done. I make sure to proof I am the expert they need – despite looking a little younger." As a fast learner and with a lot of eager and drive, Jairo's younger age has never been an issue during his time with Syntegon.
Truly enjoying what he is doing as a profession makes the learning and growing experience much easier, he explains. Continuously learning from supervisors and other experienced colleagues, enables him to find solutions for any issue a customer might have. "I know that I have to grow up. I have to make a living and take the chance to learn when I get it."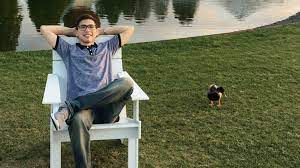 After working hours: Jairo in New Richmond, Wisconsin
---
With the right mindset and a hard-working nature, Jairo puts in the work to achieve what he aims for and dreams of – and proves that age doesn't matter… He is convinced: "If you have a talent and you continuously feed it, there is nothing you cannot achieve."
Tao Porchon-Lynch, award-winning American author and yoga master who lived to be 101 years, seemed to agree with his philosophy:
"I don't believe in age. I believe in energy.
Don't let age dictate what you can and can't do."