When seamlessly integrated into the packaging line, robots have proven to be true efficiency boosters in production. With its new robotic pick-and-place platform (RPP), Syntegon offers a flexible solution for the food industry that fits into any production environment and can be configured for a broad range of applications – without compromising on robustness.
Increasingly fast-moving – that's what today's food market looks like. A wide variety of products in different formats and packaging have to be launched on the market at ever-shorter intervals. For many manufacturing companies, the flexibility of their production is therefore becoming a key success factor. Flexibility is also one of the most important features of the new robotic pick-and-place platform (RPP) from Syntegon. The RPP can be used for a broad range of applications: from delicate bakery products to crumbly cookies and bars in primary or secondary packaging, in small portion packs or in variety packs – RPP robots can automate the feeding, handling and loading of the products as needed.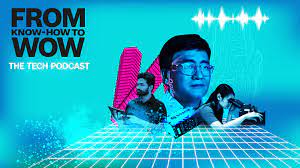 Reproduction for press purposes free of charge with credit "Picture: Syntegon"
Reproduction for press purposes free of charge with credit "Picture: Syntegon"
Individual configuration thanks to a modular design
This variety is possible thanks to the platform's modular design: the robotic cells' layout can be precisely adapted to food manufacturers' requirements. For instance, the length and width of the individual cells are scalable. In addition, the positions of the robots and the transport modules in the cell, as well as the positions and functions of the infeed and output modules, can be freely selected. Given this flexibility, manufacturers can either choose a fully automated line from the outset, or successively automate individual process steps. Even when faced with steeply increasing demand, manufacturers can trust in RPP: if needed, additional modules can be docked on existing lines. Predefined interfaces ensure seamless communication between robots and other components throughout the line, delivering stable processes.
Flexible and robust processes thanks to integrated robotics
When installed in packaging lines, the robots can recognize products on the belt – even in random order, thanks to the integrated vision control system – and properly place them in boxes, trays or the infeed of another packaging machine. Once the processes are programmed, they run fully automatically, making them not only more efficient but also less prone to error. Even frequent product or format changes don't affect the platform's robustness. A few manual adjustments are all it takes to change the end-of-arm (EoA) tool on the Delta robot arms and equip the line for a completely different product with minimal changeover time; then new batches can be processed immediately. Long downtimes due to complex maintenance or labor-intensive format changes are now a thing of the past.
Would you like to know how you can integrate RPP into your production? Contact us! We'll be happy to help you find the right configuration for your needs!